The Story So Far
As most of you know, this year toy photo safari will take us to Denmark. Between the 27th and 30th of June we are going to spend some happy times taking pictures, laughing and creating memories with old and new friends alike. And finally we can share the detailed agenda with all of you. Including the final registration form that we want you all to complete. But first things first: the agenda.
Thursday, 27th June 2019
The official start of the toy safari. The travel-in day. The first participants of the safari will arrive in the lovely small town of Billund in the afternoon. Some of you will travel by plane, some by car and maybe some brave ones will make it all the way by bus. After meeting and greeting, there´ll be time to get some first impressions of the surroundings and first photos of the weekend. A selfie on top of The LEGO House is always a classic. After dinner we should quickly get some sleep as Friday we`ll be starting early…. very early.
(Should you still be looking for a place to spend the night, we have already booked some cabins in the Legoland Holiday Village, and you can reserve your spot in the final registration form. First come, first serve…)
Friday Morning.
Friday will be packed with great moments. After getting up really early and a quick coffee-on-the-go we are super happy to having a once-in-a-lifetime opportunity. Our first stop of the day will be an exclusive photo opportunity in The LEGO House.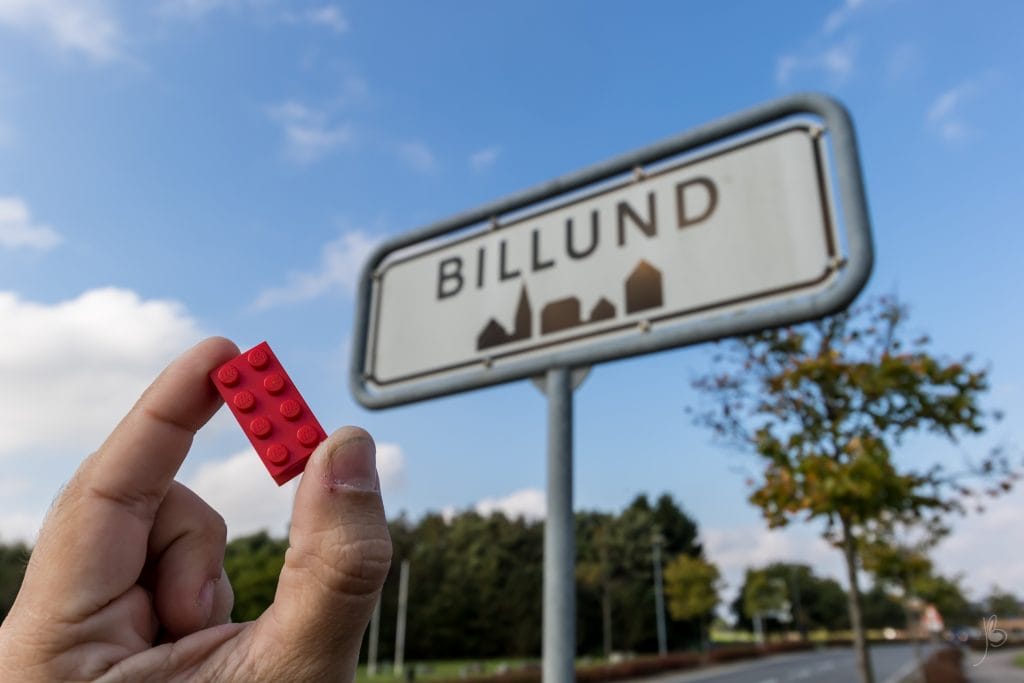 The LEGO House
Yes, you read that right. At 7 AM on Friday morning the doors will open for us, and we have 3 full hours to make amazing images inside in The LEGO House. The model of the morning. And it´s just us! This means we will be able to explore the great architecture, the different experience zones or the archives in the basement all by ourselves and create beautiful images and stories.
A unique chance to capture your impressions and ideas.
At 10 AM the doors open for the public, and those who want to will be able to visit the P-Shop. Not to take pictures, but to get some extra toys for the rest of the weekend (or to take home). The P-Shop is the exclusive store only open to employees (and invited AFOLs like us). Here we will be able to shop (almost) every set of the current range for half of the official price. There is a limit to how many sets you can buy, but we at least never bumped into it.
Maybe now is the time to rethink your luggage situation- if you are planning to travel by plane with only carry-on luggage. For those of you who do not want to be tempted by all this goodness, you can continue to explore The LEGO House inside out.
Lunch And The LEGO Factory.
Lunch is planned in The LEGO House. An experience in itself.
The next stop for this day will be another exclusive. A visit to the LEGO factory. This is the place where many bricks and pieces are born.
A tour to and through the factory is in general not open to the public. So this is another opportunity that doesn't come around too often, if you are still in doubt if this trip is worth it. Most probably we will have to leave our gear at the reception, but the experience is very unique. Meet robot 23.
Aarhus Here We Come.
In the afternoon we will be leaving Billund and travel to the city of Aarhus by car. We have decided to go by car as this is the most time efficient way and allows us to explore the Danish countryside as well. We are still looking for cars and drivers in the registration form. Once arrived in Aarhus, everyone can check in at their accommodation (we opted for AirBnB this year).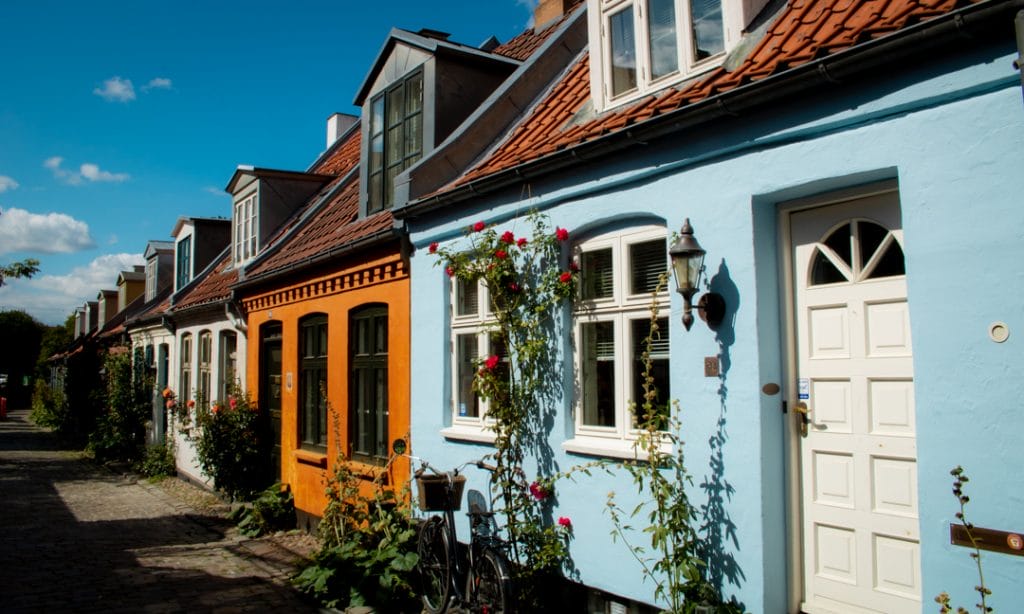 A joint dinner (and some after dinner photo-shoot for those with perpetual energies) will close the day.
Saturday
This day we reserved for exploring several photo locations in the city of Aarhus. We will be visiting a modern yet traditional city as well as the beach, the harbour and more. (And a chance to compare walking distances to those in Paris where nothing is ever further away than twenty minutes…)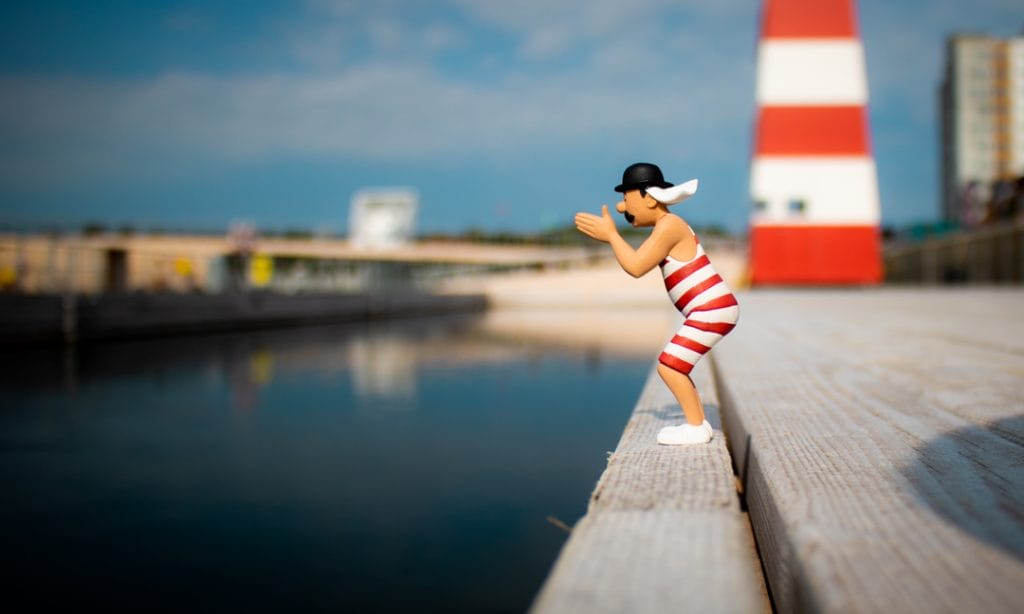 The detailed locations in Aarhus will be shared later, but do make sure you have comfortable walking shoes and a rain jacket (just in case) as we will be outside for most of the day.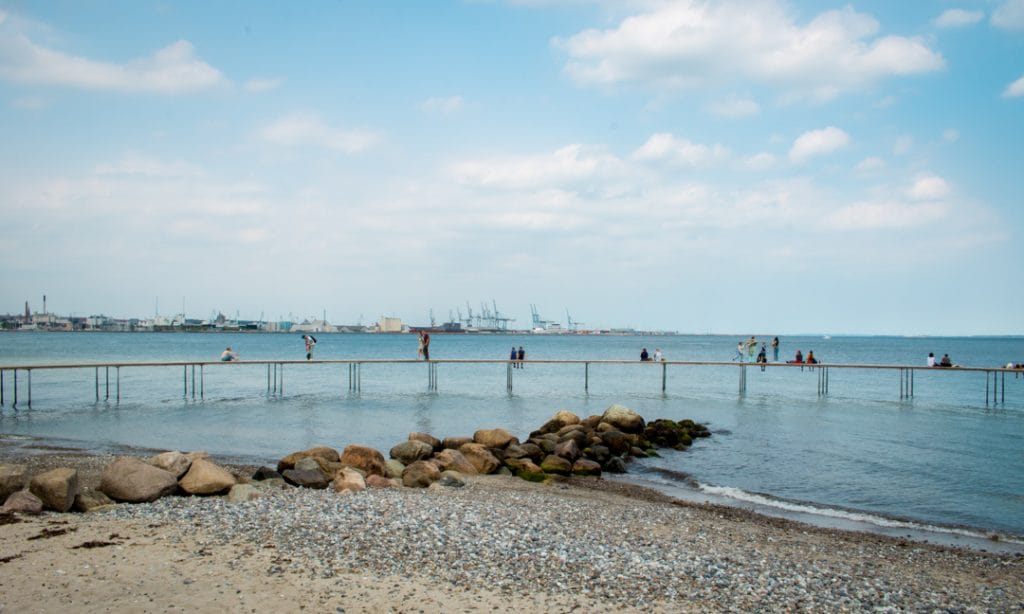 In the evening we´ll have a group dinner. And during the dinner we will have our popular print exchange. If this is your first toy photo safari: the print exchange is where you bring some large or small prints along and you exchange with all the other participants. Julien's photo wall explains it all.
Sunday
Sunday morning will allow for another photo opportunity in Aarhus before we're heading back to Billund where we´ll officially end the safari with a groupie on The LEGO House stairs. Please do share your departure time on Sunday if you have a flight from Billund Airport, so we can make sure there is no stress.
Those who want to extend their stays are very free to do so, and Billund, LEGOLAND and The LEGO House are open on Monday.
Some Fine Printing
With so much awesomeness we have to limit the seats to a maximum of 30 participants. At the end of this blog post you´ll find the final registration form. Better not wait too long to fill yours and send it our way. It´ll also help us organizing the safari. And if you did fill in the preliminary, you have to fill this one in again.
A social media team from LEGO will join us throughout the weekend and take photos or clips from our adventures. Find more information on that in the registration form.
During past year´s SiP toy safaris many of you created countless dear memories. For this year we decided to turn them into a book. More on that can also be found in the mentioned form.
So What Do You Think?
Does it sound good to you?
Will you join us in Denmark for a great weekend?
We´re definitely looking forward to spending some magical days with you.
Should there be any questions, any uncertainties, please comment below.
And don't forget to fill in the registration form.
Please RSVP no later as May 4th.
Stuck In Plastic.
The creative collective of toy photographers.