Chip & Dale are cartoon characters created at Walt Disney Productions by Bill Justice.
Origins
First meeting… with Pluto! Walt Disney made many short films in the army during the Second World War. Private Pluto from April 1943 is one of them. As a guard dog, Pluto must guard a small bunker. And by chance two squirrels use that bunker as a storage place. It is the first performance by Chip and Dale.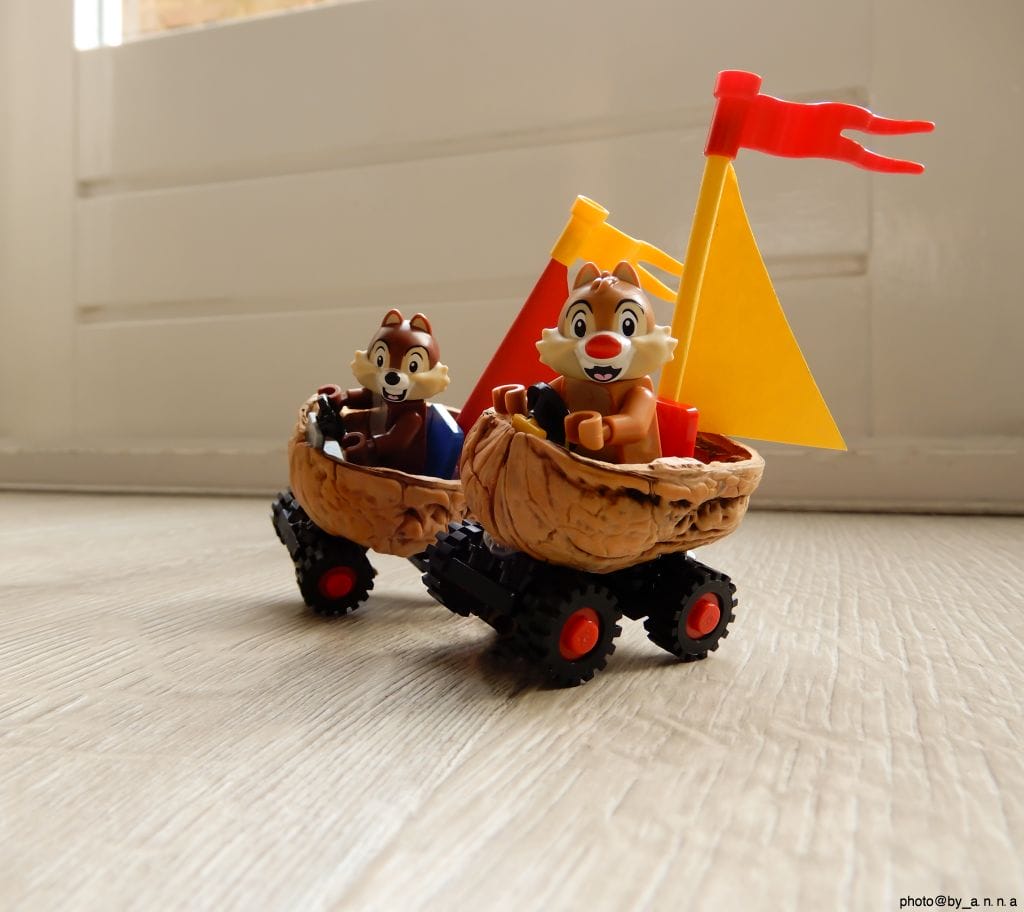 From 1946, Chip and Dale can also be found in the American comic magazines. The first stories are adaptations of the cartoons. These are signed by Don Gunn or Harvey Eisenberg.
The Second performance Took three years before Chip and Dale are put on the scene again. This is in the movie Squatter's Rights, from 1946. This time they live in Mickey's cottage, where they get it again with Pluto!
But Chip and Dale have become best known for the movies in which they make Donald's life miserable. The first of these is Chip n ' Dale from 1947. In this video their names are also mentioned for the first time.
The brothers
Chip is the serious one and Dale is the laid-back one. Dale has also a very strong sense of humor and Chip thinks always logical! They complement each other well!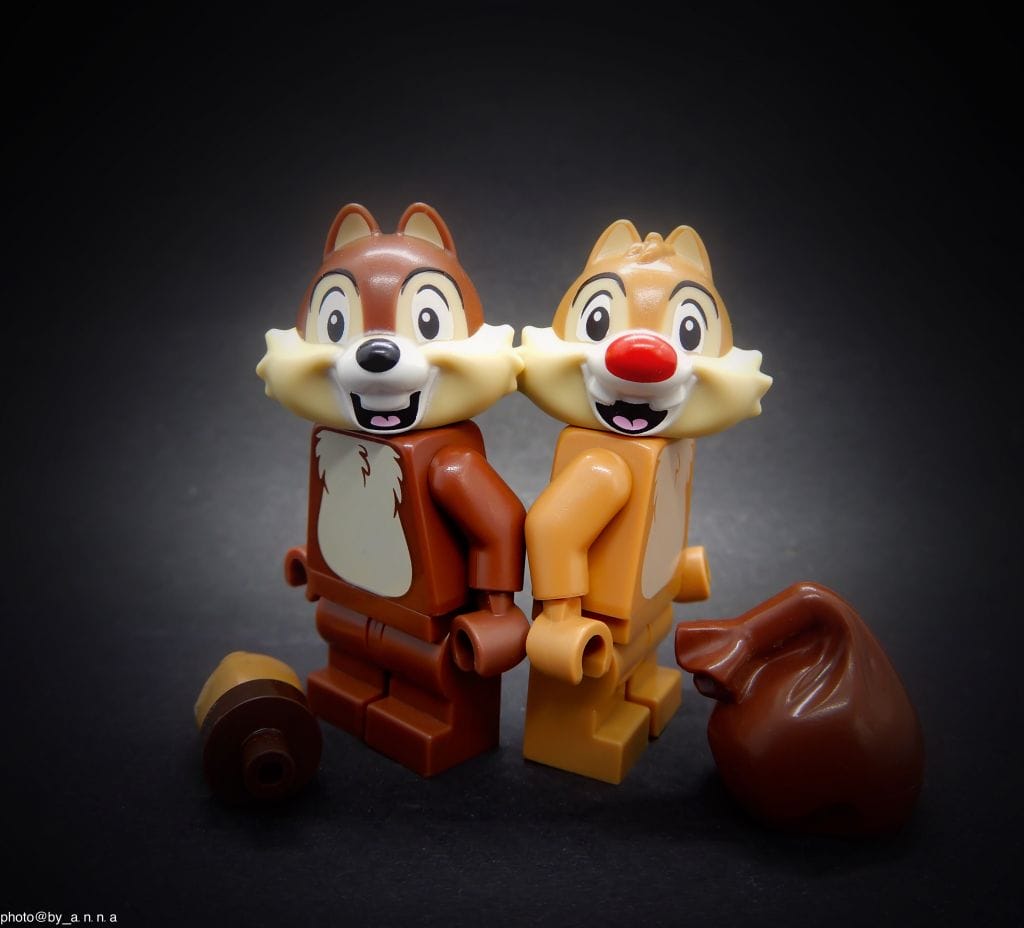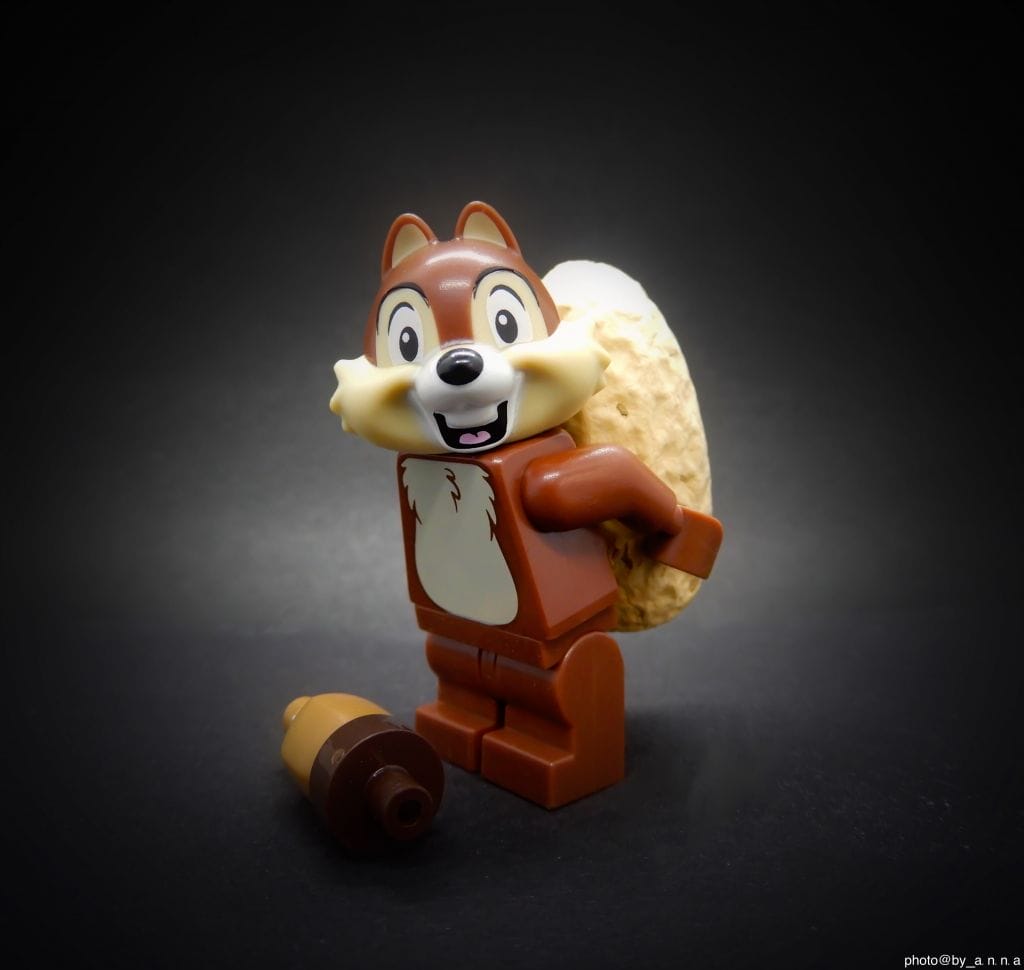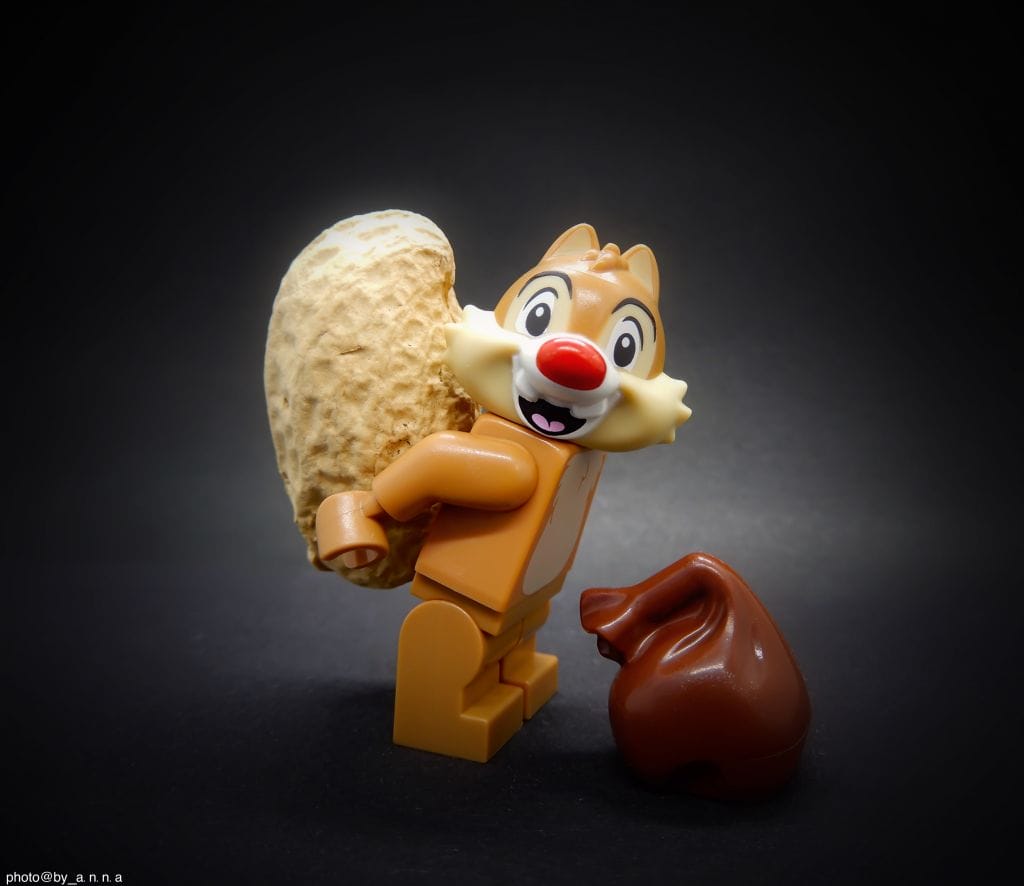 These Awesome minifigures from the Disney 2 CMF series have a printed belly….also the little tail is printed on the back along with the white and black stripes.
They have short legs and these legs are movable….I have not seen these legs before, but correct me if i'm wrong! ;-)
Chip comes with a nut and his always bright smile.
Dale comes with a Duffel bag to collect some nuts. His face is adorable!!
In the Netherlands They're called Knabbel & Babbel!
They are the perfect minifigures to have in your collection!
Hugs,