We Simply Had To…
Last week we visited Stefan's hometown and the holy grounds of FC St. Pauli´s Millerntor Stadion for a game of fuzzball Floating Bricks. After joining last year´s edition, we knew we wanted to participate and share our passion for toy photography again. Not just by "simply" printing big and hanging our work on the walls, but by inspiring and co-creating with the visitors and exhibitors themselves. We wanted to build a SiP Pop Up event like the one we successfully tried out in Skaerbaek last autumn.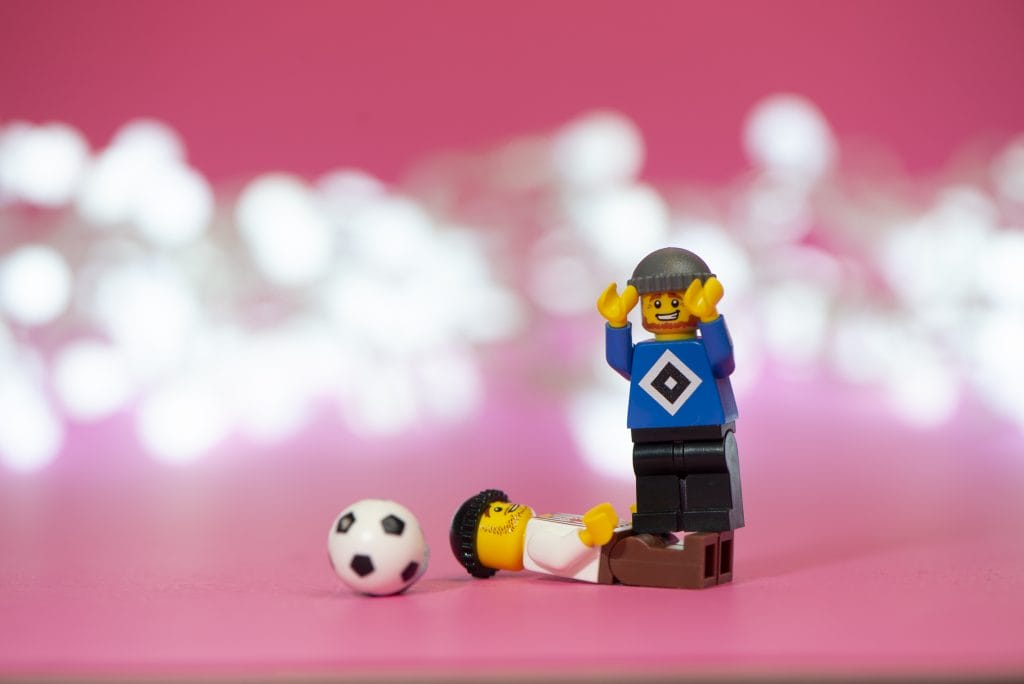 Off We Went
So we packed our gear, set up our rolling studio inside the Floating Brick exhibition in the ballroom of the Millerntor stadium (What an iconic venue!) and got a wide variety of toy photography on the walls, sprinkled throughout the exhibition. We were ready for a weekend of LEGO toy photography in action. And what a weekend it became! 8.5K visitors later, a good 1000 RAW images on the drive, and close to 200 printed images on our SiP pop up wall, the event was a wrap. The crew was exhausted. And very happy.
Time Flew By
Or should we rather say: satisfied? A special feeling overwhelmed us all when we looked back at these two amazing days in Hamburg in the little( spooky) historical restaurant that Stefan had selected for us.
Why We Did What We Did
We met old friends. And we made new ones. Hey Joe. And we also took pictures. Quite a lot of them actually. Yet, it was the amazing inspiration and the joy in the kids´ and adults´ eyes alike, when they could build their avatars and directed us to get their picture taken, that made us feel that happy. The real deal. The connection. The inspiration. The Wauw factor.
We are sure we bumped into the next generation of toy photographers. And we are also sure some kids walked up to their mummy and daddy and said "I want a BIG camera, I wanna make my own stories!". And who knows, maybe we even ignited the spark in the next Annie. Surely we will reflect back on the amazing diversity of avatars created with minifigures.
Special Moments
The shoots we did.
Following the auction of Julien´s aeroplane.
Meeting Helene and Kim. And us bumping into Joe. And of course, the Lion that is a classroom mascot.
And more.
Much more.
But first we want to share the 197 images that made it to our pop up wall.
For you to enjoy.
And if there is a special story behind the images, just let us know below in the comments.
[envira-gallery id="19955″]
Thank you Floating Bricks 2019 for being a great host and having us.
Hamburg, we will come back!
Stuck In Plastic.
The creative collective of toy photographers.