LEGO does it again and turns January into a collectors month of awesome pieces. First we had the classic gas station. And now we get the Apocalypse Burg which is the feature model of The LEGO Movie 2. The movie which will be released on February 8th in most parts of the world. If you don't want any further spoilers then do not read on, as we will reveal some of the characters which will give away some of the movie plots. That said, the set already was leaked in various social media, and so it may sound as old news to some of us.
Welcome to the Thunderdome Apocalypse Burg.
Enjoy an epic 360-degree photographic experience and prepare for an alien invasion photoshoot with "THE LEGO® MOVIE 2™ 70840 Welcome to Apocalypseburg!". An advanced title for an advanced LEGO set which has over 3,000 pieces (3,178 to be exact) and presents an awesome challenge even for master builders according to The LEGO Group's press release and drooling looking at the provided imagery, this is one of a kind.
The Apocalypseburg features a section of the Statue of Liberty (which seems to have suffered the invasion) with a chill-out room in the head, a café with most probably also overpriced unchained coffee and Officer Scribble Cop's office.
There is also an armory, a tattoo parlor, a rooftop diner, a gym, a spa, and much more! This action-packed building comes also with twelve, yep twelve THE LEGO MOVIE 2 (in capitals) minifigures to role-play and reenact or reinvent your favorite scenes of what TLG already calls a blockbuster film. We do hope they are right, but we will have to wait to the grand opening to see if it beats the first and is a money maker.
The 12 new-for-January-2019 THE LEGO® MOVIE 2™ minifigures are in order of appearance Emmet, Lucy, Batman™, Scribble Cop, Harley Quinn™, Green Lantern™, 'Where are my pants?' Guy, Larry the Barista, Chainsaw Dave, Mo-Hawk, Roxxi and Fuse.
The Sticker Apocalypse.
While the building looks awesome, for 300 EUR one could have expected a little bit more printed tiles, but hey, let's not wine to much and do some fine dining in the Apocalypse Diner.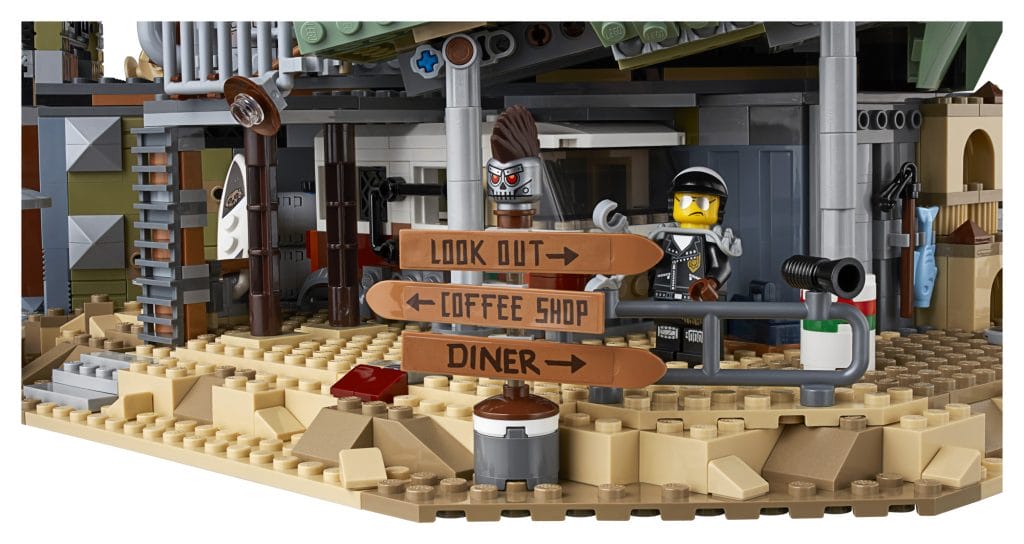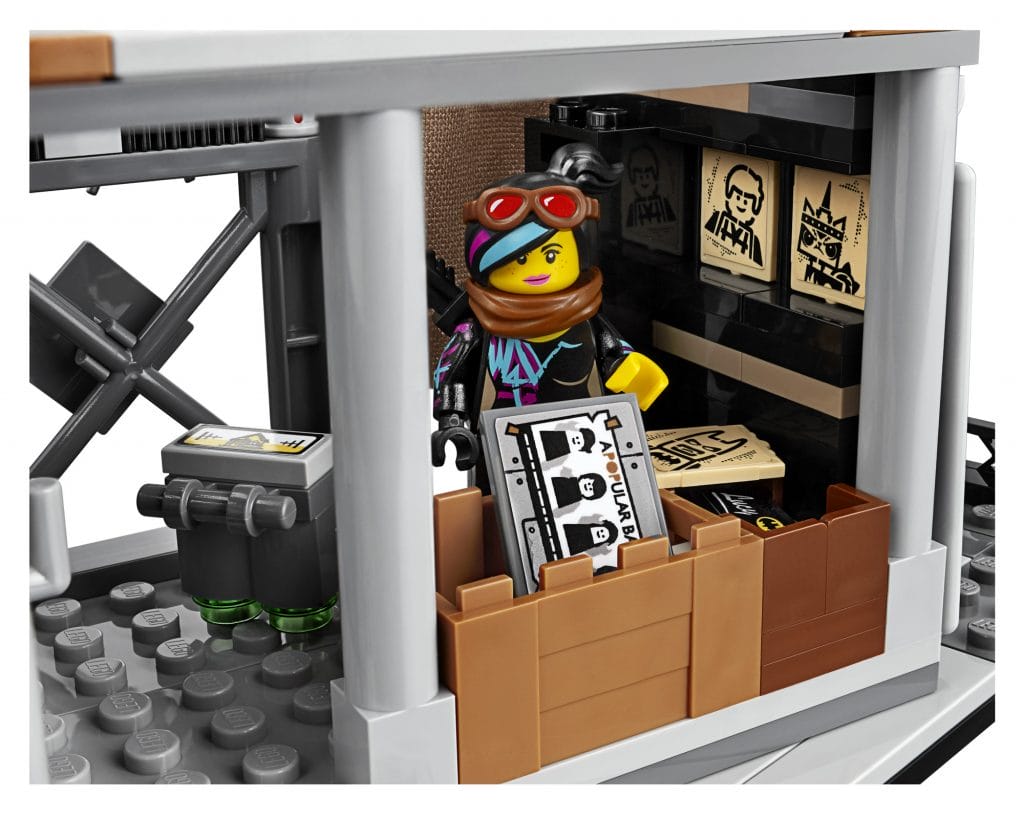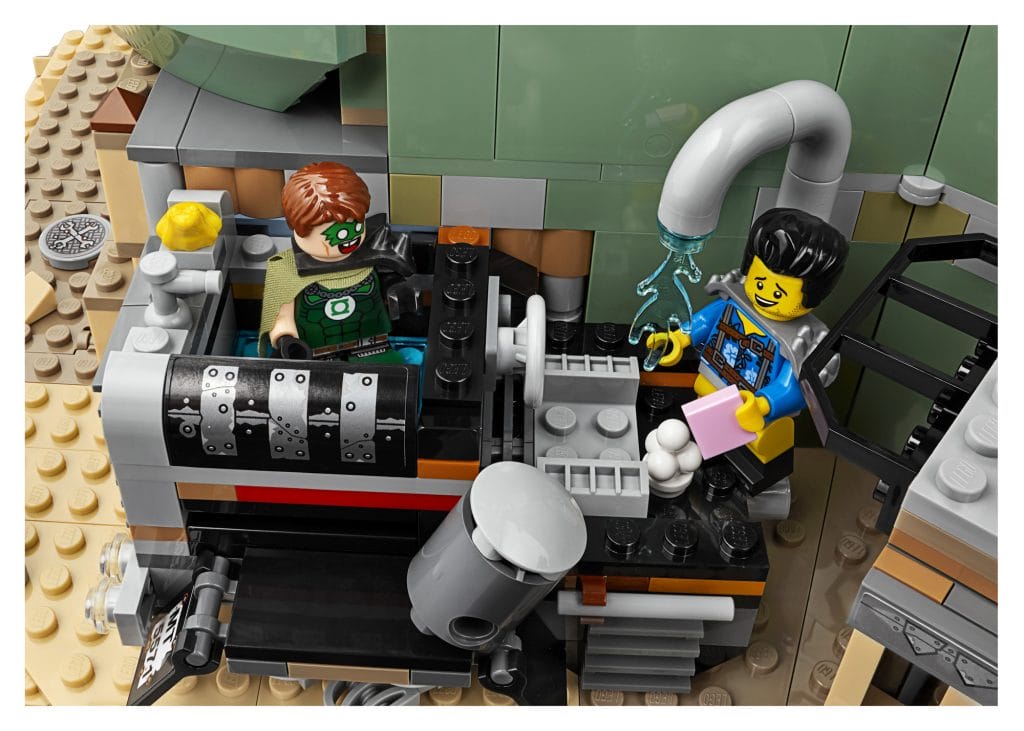 A fun little photographers glitch.
The LEGO Press Release includes some lifestyle images of the set in the wild. And in one of those you can see the latest trend in Danish design, with a light tripod and a tennis ball to protect the floor. Or is this the new Carl Fredricksen photoshoot for the new LEGO Ideas Up candidate revealed? Time will tell. But first, the apocalypse.
So, will you get this one or are you keeping your hard saved toy budgets for another adventure?
Stuck In Plastic.
The creative collective of toy photographers.