This blog post is part of a series about the new LEGO Movie 2 Collectible Minifigures Series. Thanks to the folks from LEGO for providing us a box of Minifigures that we sent to 9 creative toy photographers to review for the blog.
Even before seeing the first pictures of the LEGO Movie 2 new Collectible Minifigures Series, we knew we would have a box to review. When I saw the first pictures of the minifigures, even though I wanted to get most of them, I didn't have any specific idea for photos.
When we finally got our box, I decided to go with the four "Everything is Awesome" singers. I just had got one of the new LEGO Friends set for a photo of #SiPgoes53 and it was the perfect opportunity to use the main build of the set.
So like with the Harry Potter Series, my review would again feature a band…
The band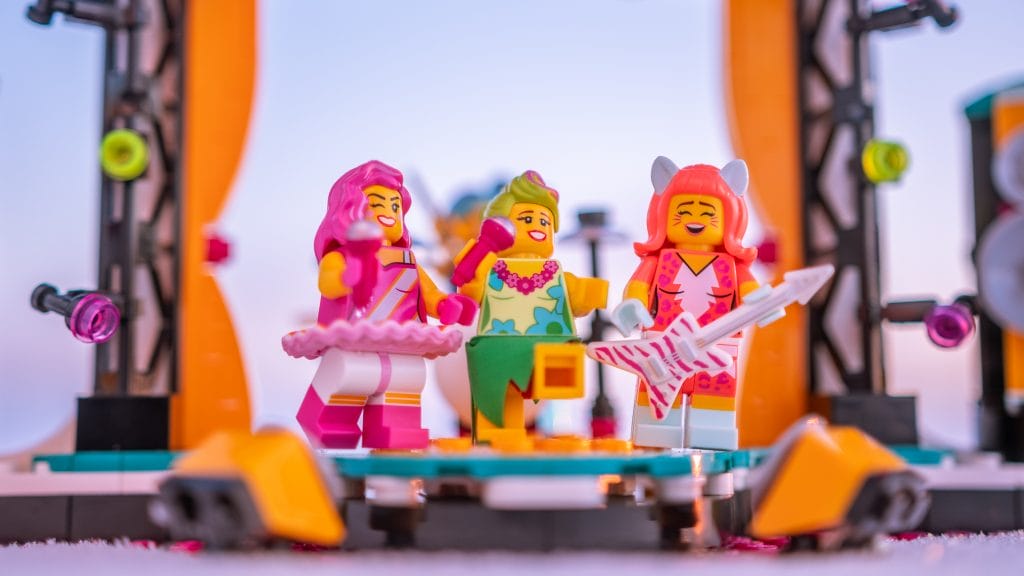 All of Flashback Lucy, Candy Rapper, Kitty Pop and Hula Lula come up with a microphone and so are all supposed to be singers. In my world, I decided that they would rather be a bit more traditional Rock band. I still have two singers, but also one guitarist and one drummer. (I couldn't resist using the wonderful drum set from 41368…)
The singers
The two singers of my band are Candy Rapper and Hula Lula. Like the two other band members, the main element I like about those minifigs are the hairpieces featuring bright colors. I'm sure they will eventually end up as part of my ongoing project.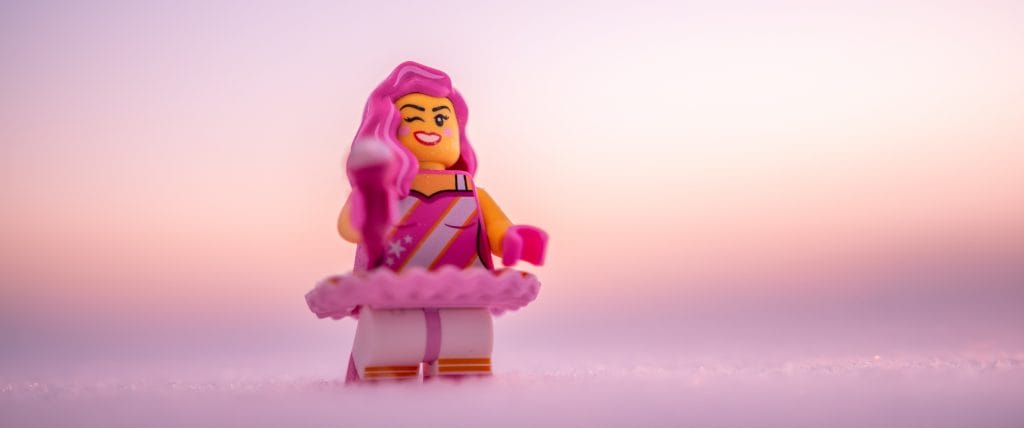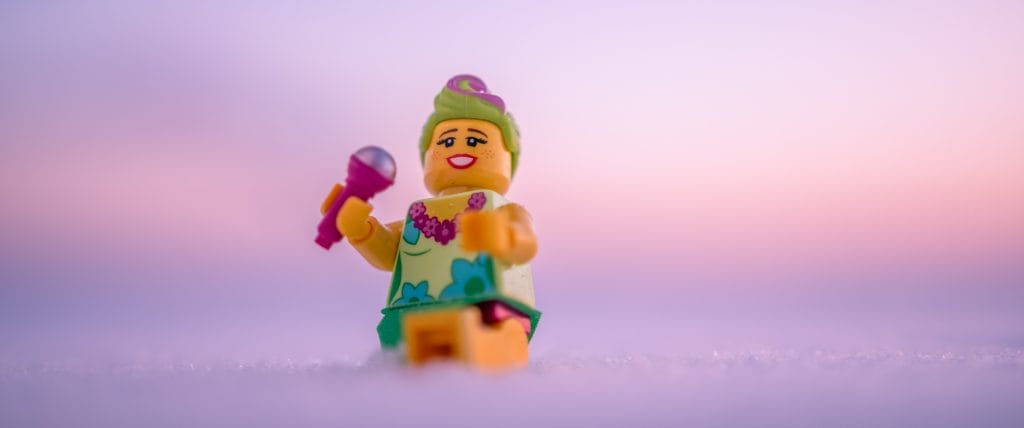 The guitarist
Kitty Pop got to keep the guitar. She's by far my favorite minifigure of the band and her guitar is so amazingly beautiful too.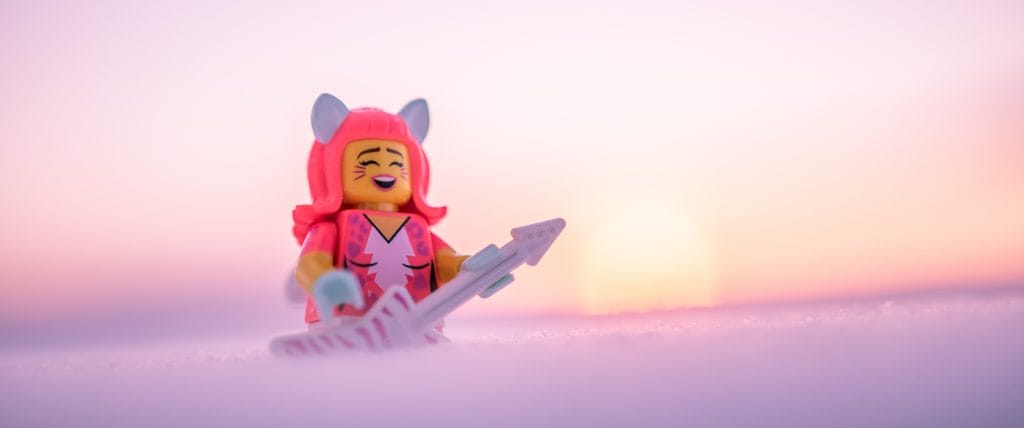 The drummer
For the drummer, I decided to use Lucy. Mostly because of her alternate face that is for me the perfect expression for someone having fun behind the drums.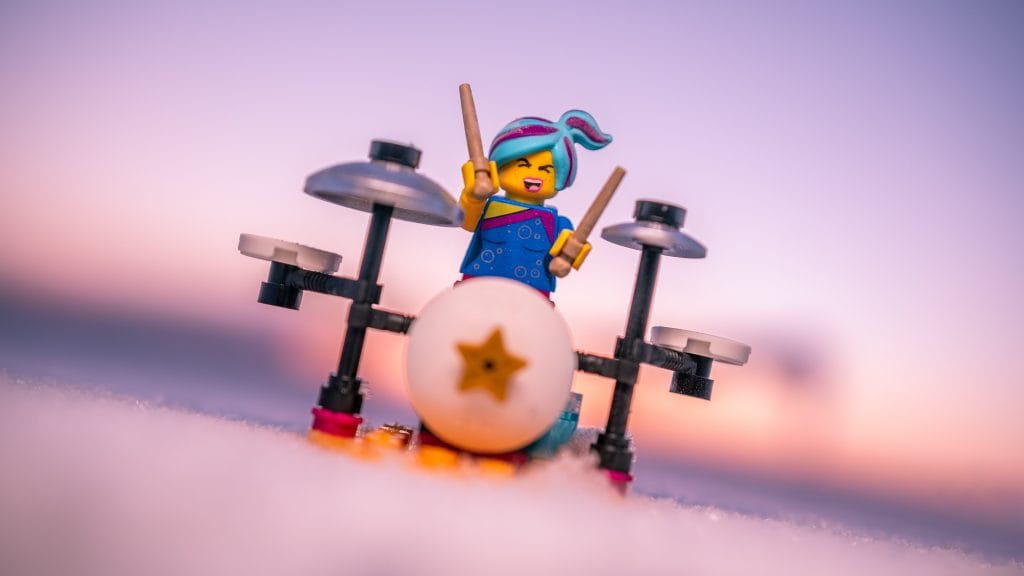 The beast
Finally, Boris also decided to send me Rex Dangervest and his baby raptor. (I guess I'm quite the dino guy here…) Maybe Rex could be the band's manager but so far he wasn't too keen to jump in front of my camera. I managed though to get a photo of his baby raptor. It's not my first attempt at capturing those baby dinos.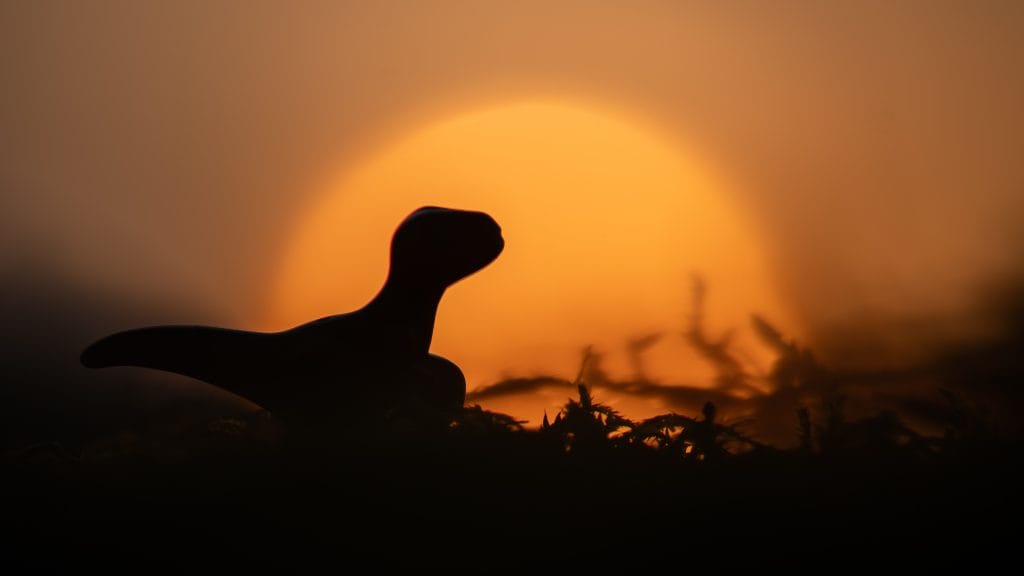 Last year I struggled a bit during spring because focusing on these tiny toys with the camera handheld is a real challenge. This time I didn't have that problem with my camera resting comfortably in the snow… But it was way more difficult handling the dino (with gloves) when it's -25°C and avoiding having tiny snowflakes on it.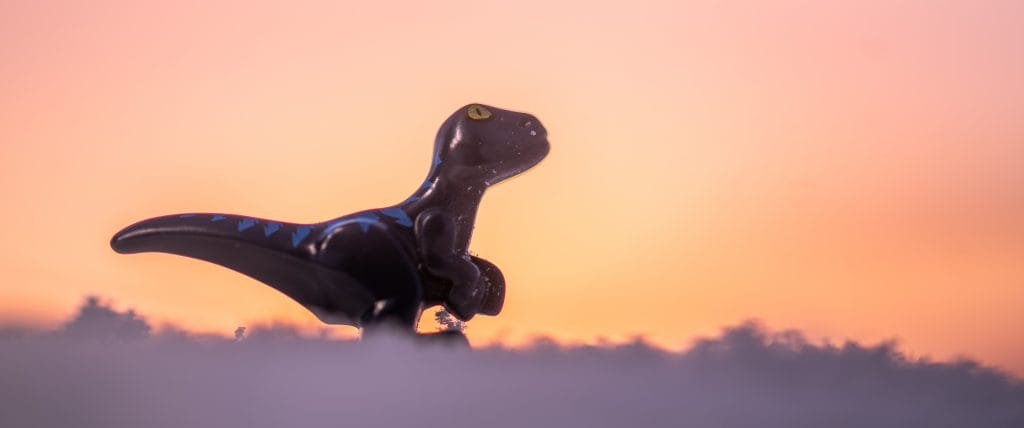 Sharing the Adventures in The North of my Plastic Friends.