I have a confession to make.
I've never played Overwatch. However, I am aware of its influence on gaming culture. Its reach into modern culture is now so deep, you can go to any major comic con and you will find plenty of Overwatch cosplay there.
When I found out that I'd have the opportunity to shoot one of the new sets, I was really excited. I opened the package and realised it was a set containing the Mechs of two major characters and I couldn't wait to get out and shoot them.
The grey, wet, and miserable days are upon us up here in the north west of England. So my outdoor shooting opportunities were going to be limited: I had to have another plan up my sleeve.
I was hoping for a dramatic edge to my shots and to show off the bold shapes and angles of the Mechs. The bad weather outside had given me an idea, but it needed to be in a more controlled environment.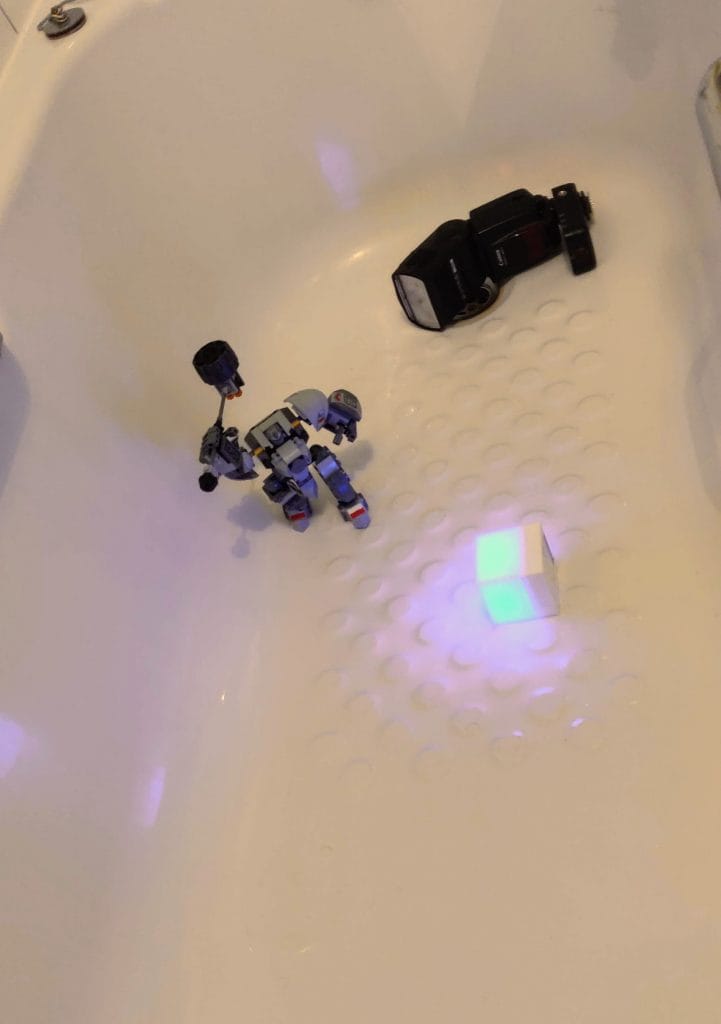 The household bath tub was yet again going to be my saviour! Water spray and off-camera lighting aren't always the best of friends but set down in the tub I could avoid too much upset.

A couple of days later the weather had improved somewhat and I headed out early morning for the second part of my shoot. I found an old tree stump on the edge of a field and set up my camera shooting into the rising sun.
I was a little late for the sunrise but still managed to capture an essence of the crisp winter morning.
I'm really proud of the variety of shots I achieved with this set and both Mechs are now proudly displayed on my toy shelf.
Chris.