Last year around this time, The LEGO Group announced my absolute favorite set of 2018. And they are doing it again. The corner garage unveiled.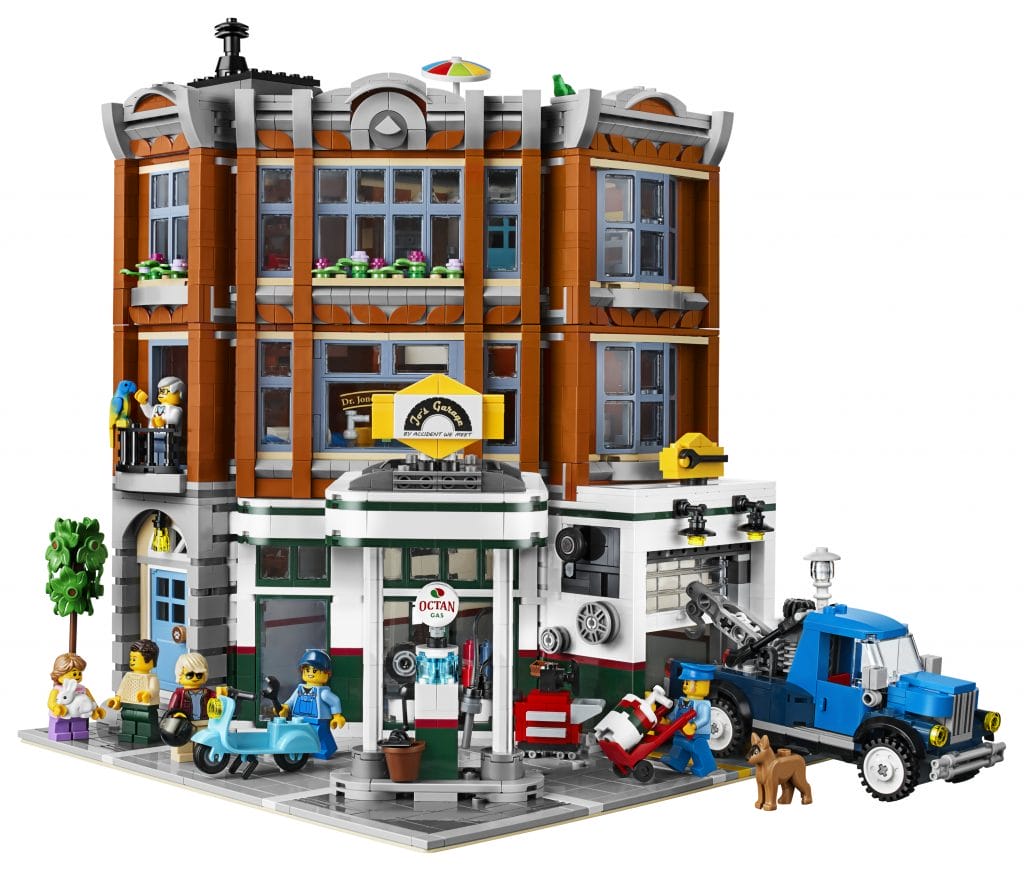 The new Creator Expert 10264 Corner Garage is the natural extension of the Downtown Diner. No doubt, I will be queuing at my local LEGO store here in Stockholm on January, 2nd to pick up my Xmas present.
What we know so far.
On the ground level, there's a 1950s-style gas station with fuel pump (more on that later). A kiosk and a vehicle workshop complete with a roll-up door, vehicle lift, and tire mounter complete the ground floor.
At the second level, we have an animal clinic. Here you'll find an examination table, fish tank, and a waiting area with a sofa. A blue sofa.
On the upper level, we will discover a well-equipped apartment. The apartment features a kitchen, TV, a red sofa and a bed. The staircase leads to a rooftop terrace with sun lounger, parasol and flower garden.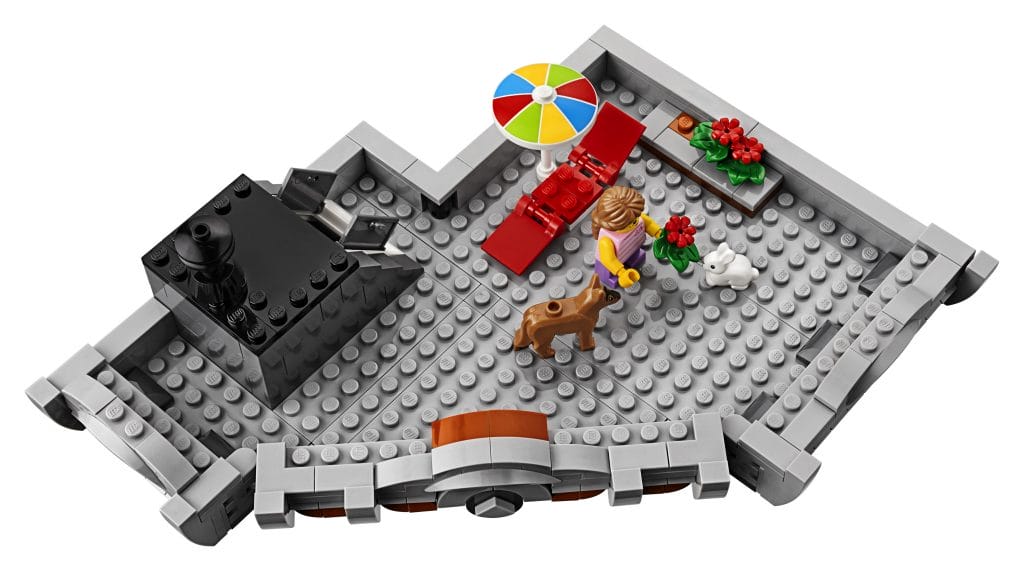 The exterior of the building features a classic 1950s facade with signage, detailed windows and a decorative roofline, plus a sidewalk area with a tree and an ornate streetlamp.
This charming addition to the Modular Buildings series has been designed to provide a challenging and rewarding photography experience. One full of nostalgia.
Six new minifigures and five animals
The minifigures include the gas station owner, the mechanic, the vet, woman, a man and a girl. Animals in this set are a bunny, a parrot, a dog, a frog and some fish figures
Renewable Energy, Printed Tiles and New Elements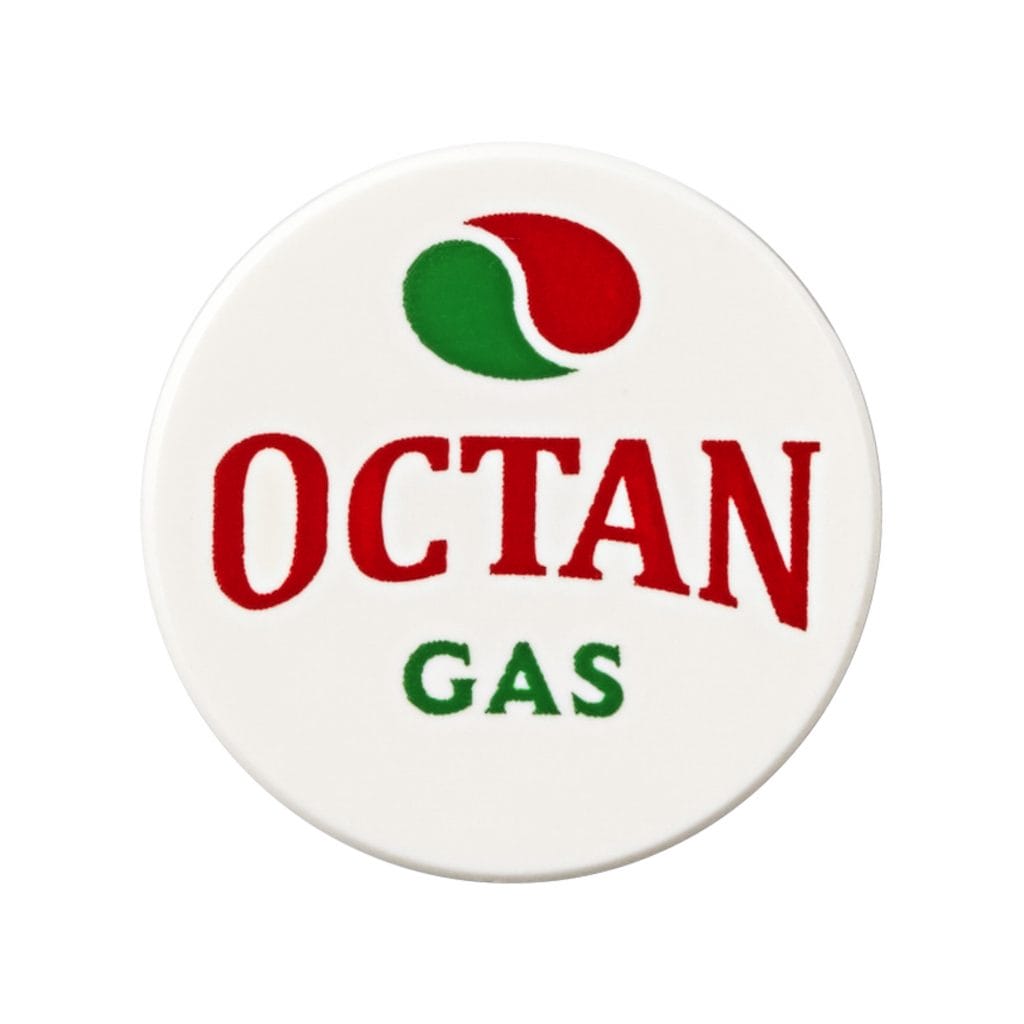 There are a few cool printed pieces in this set. And it is interesting to see that the designers selected Octan Gas and not a fast-charging electric loader which would have been an ode to green energy.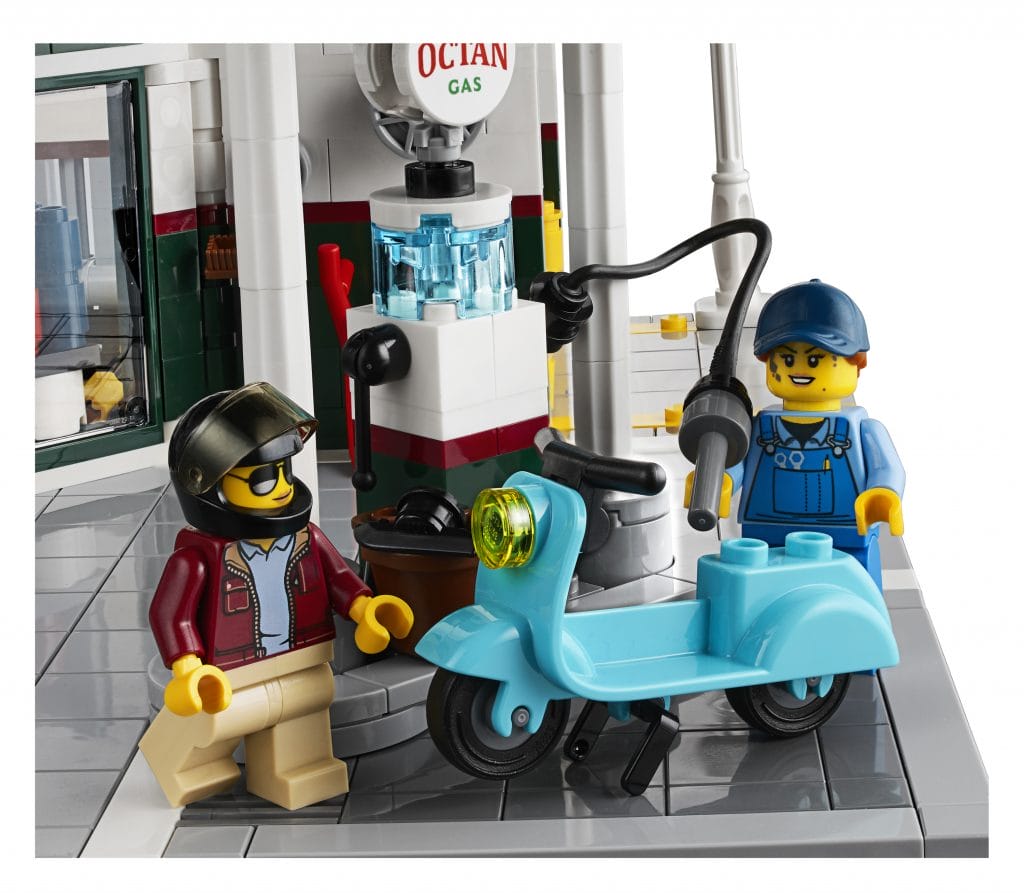 Gas can be seen in Europe as a halfhearted green energy, as some of the gas is considered to be in the renewable category but most probably it is just the US word for petrol. Dropping the gas from the printed tile would have opened up to green alternatives.
An electrical scooter, or why not one driving on water.
A missed opportunity, LEGO.
We shouldn't be too nostalgic about fossil fuel.
If you are interested in all the new pieces included in this set, we are sure that New Elementary will take a deep dive into the black ice skates, the special window in sand blue, new medium gray roof tiles, and some other elements.
The Corner Garage. Available in a LEGO store near you as of January 1st 2019.
What do you think?
Will you buy one?
Let us know in the comments.
The LEGO Group provided us with these images as part of their presskit. All rights reserved to them.