The journey.
One sunny morning this summer we woke up to a surprising email.

Want to have an exhibition in Daejeon, South Korea? 
Hope to hear from you soon, Suné. 

Our initial reaction was one of surprise and wonder. We just finished a series of exhibitions and travels on the European continent, and while we were not sure where this adventure would lead us, we followed Alice into Wonderland and replied. Sure. Let's talk.

And here we are.
Four months later.
We handpicked the 22 prints and dedicated them to #SiPgoesKorea.
We worked with Suné to donate them to a good cause at the end of the exhibition.
Make them count all the way.
Be part of our mission statement.
We packed them with love and lots of acid-free paper, bubble wrap and tape. We took them to our local delivery center, and after a good 18 hours in the air, we got the confirmation from Sunè they arrived at their final destination.


And now we can't wait to see the live feed and the images from the opening party next week Saturday.
Unfortunately, we cannot join in real life. Work and other challenges kept us grounded in Europe, but the whole crew will be there in spirit with our toy photography curator, Suné, and who knows, we may pop up on a digital feed as well.
We are after all living in a digital age, where everything is possible.

Art and Art.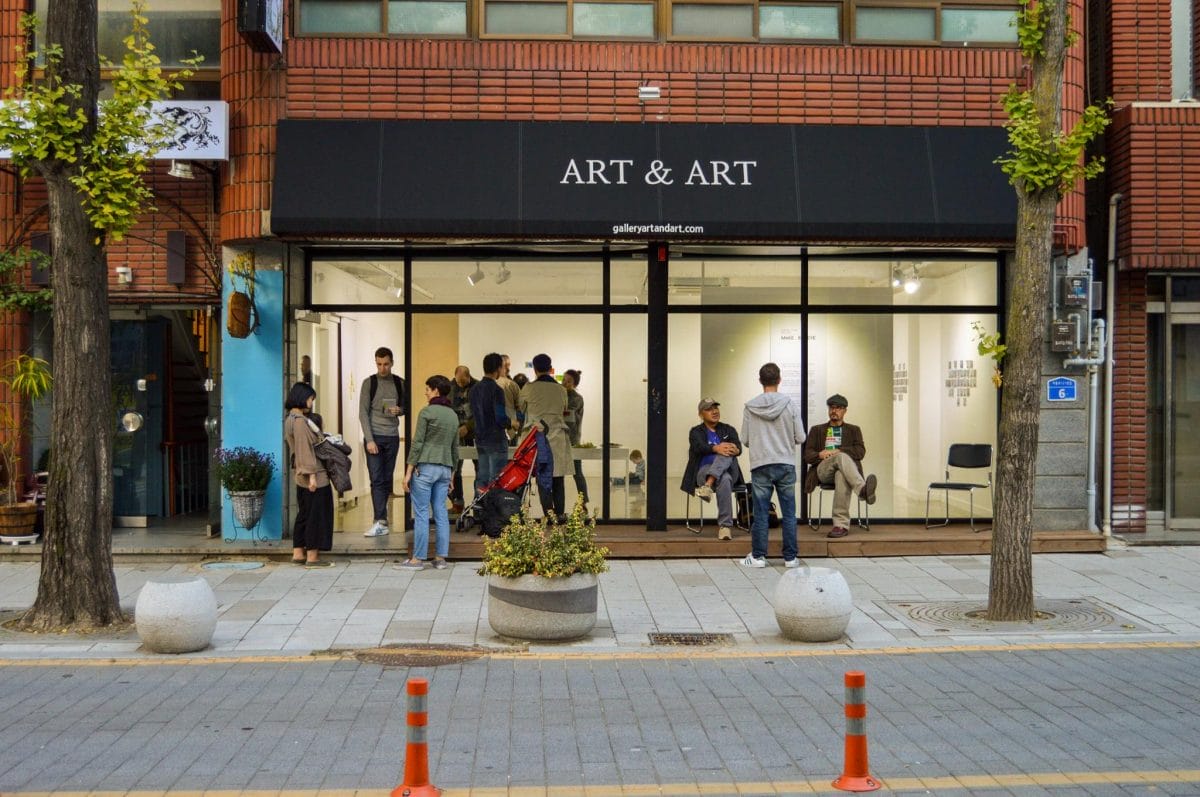 Art and Art is a small art gallery in Daejeon. South Korea's fifth-largest metropolis with a population of over 1.5 million. Located in the central region of South Korea, Daejeon serves as a hub of toy photography and is at the crossroads of creatives routes throughout Korea with Art and Art tapping into these vines of creativity. The capital Seoul is only 50 minutes away by KTX high-speed train, which makes the toy photography exhibition in this tranquil gallery an ideal excursion for anyone living or visiting the Korean Peninsula and wanting to take a break from busy life.

The works
We will be exhibiting a handpicked collection of 22 toy photography works by our creative collective members Maëlick, Julien, Karine, Stefan and Boris.
The works will be shown in the Art and Art gallery from Friday the 16th of November until Thursday 22nd. The opening party is on Saturday, from 16:00 local time on.
After this the 22 signed and numbered photographs will be donated to a child charity in Daejeon to further serve as a creative message of friendship and inspiration around the globe. But first, they will be shown at Art and Art.
And we are stoked.

See you all on Saturday morning.
In Korea.
Or on the Hangout on Air.
The SiP Crew.
Stuck In Plastic.
The creative collective of toy photographers.