It is a wrap.
It is a wrap. Last week around this time Lluis closed the doors of the LUG Lounge on the first floor of the Skærbæk Conference Center, ending the very first SiP Pop Up exhibition. It took place in no less than the iconic Fanweekend.dk in Denmark. A good hour away from Billund. The hometown of the brick. Skærbæk, the Walhalla of (at least the European) AFOLs exhibitions.
And what a wrap it was.
Awesome.
But let's back up a little and go back to the beginning.
And everything
Goes back to the beginning
Hollow Talk, by Choir of Young Believers
My theme song whenever I cross the bridge to Denmark
Back to the beginning
Last year Julien joined the Skærbæk Fan Weekend, while I had to say goodbye after the grand LEGO House Opening. And I knew already then we wanted to do more. So when we met with Lluis on the RLFM days earlier this year, we shared some ideas, and with a very loose plan, the four of us (Karin couldn't join) decided to sign up, and get some creative mischief running.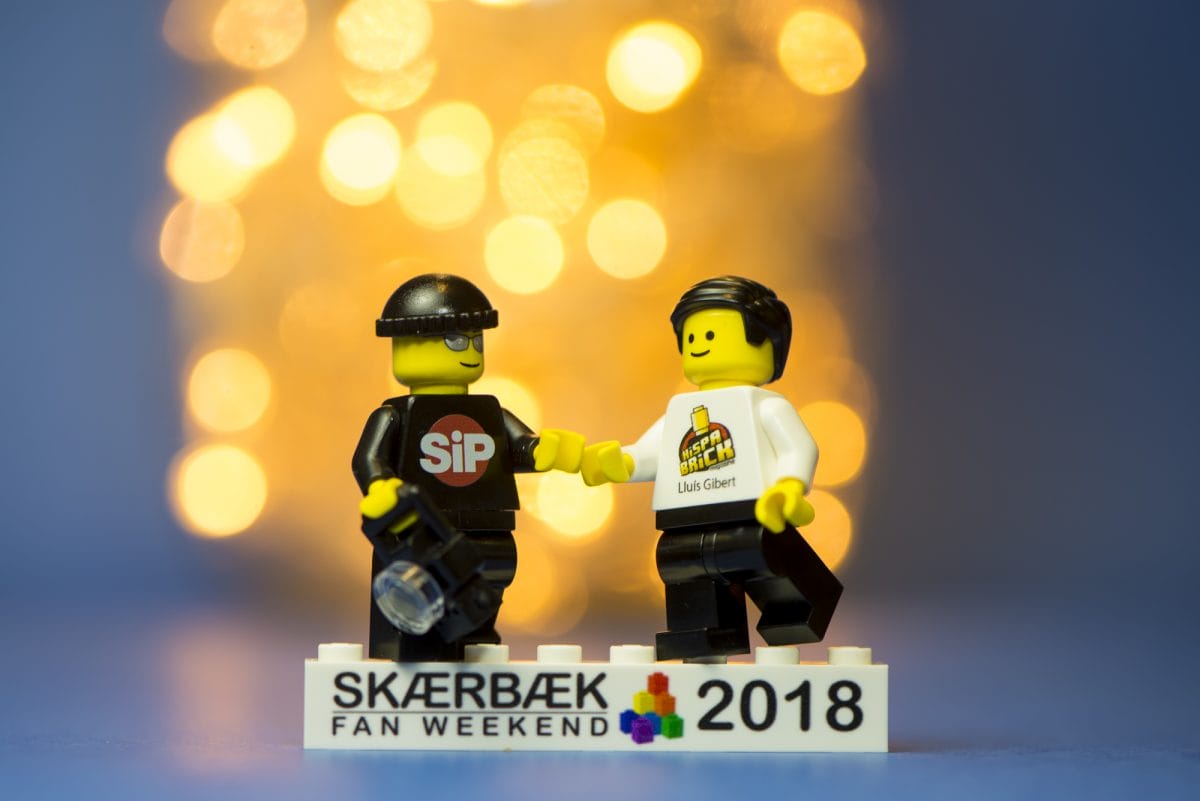 What could we do to get creative toy photography embedded in the biggest AFOL event of the year? Sharing our passion for storytelling through the lens with these creative builders. Builders who build epic sets that tell massive stories.
We had some large quality prints (the A1 type) that we showed in Paris and Hamburg earlier this year, but we wanted to do more. We wanted to engage and connect. Talk to people. Share our passion for the brick. Do something special. And at the same time, we had a logistic challenge as Skærbæk floorplan is build up around tables with a flat floor plan for MoC.
And not soo much around wall space for photographers.
A challenge we accepted with pleasure. 
A new format was born.
The SiP Pop Up Exhibition
Our nicely formatted and high end imagery had no walls to go on. And so we decided to turn the LUG Lounge into a Pop Up art gallery, with old and new work together.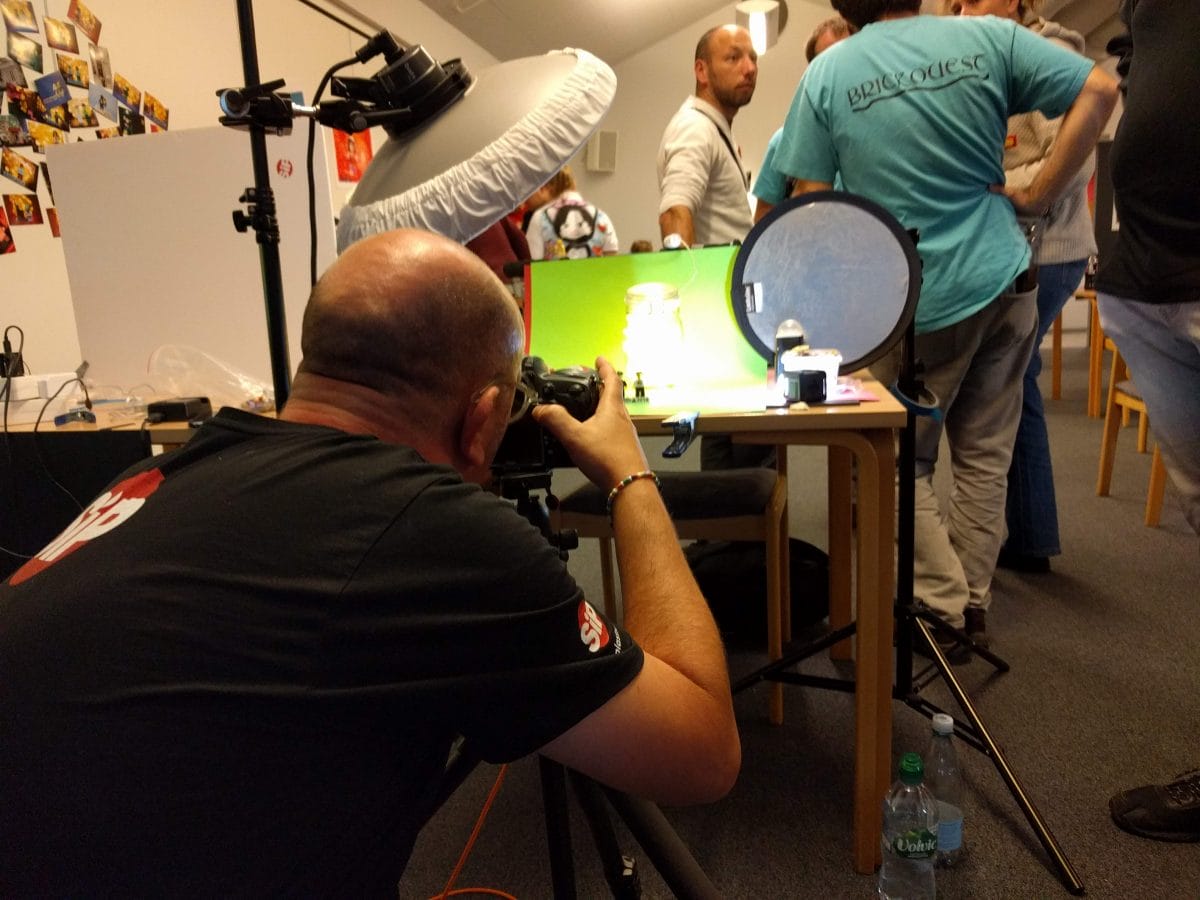 We brought our gear along and set up shop to get these awesome builders taking their own selfies, share some tips and tricks, including our bowl of awesomeness and join our Pop Up wall.
A Pop Up wall of our own work, some creative shots of the MoC in the main exhibition room, and the selfies of all those creatives running around in Skærbæk to make one collaborative wall of LEGO Toy Photography. And fun it was.
The LEGO Staff
We had the LEGO AFOL Team passing by our booth a few times and they enjoyed being in the spotlights. Ana even changed outfits on the second day. Talk about being a dedicated model.
The LUGs and Bikers alike
And a large collection of LUGs passed the review as well. Here are just a few of the fun shoots we had during our two days …
It is a Wrap
Skærbæk 2018 is officially over and we can't wait to be back. We are already thinking hard about how we can take our Pop Up Wall to the next level, but for now, we have the memories and images to enjoy. And not to forget all those awesome LUGs of storytellers and builders who already contacted us to join in their adventures. We love you!

If you recognize yourself in the wall above, feel free to tag your LUG in the comments below so we spread the love …

Here are some more memories to enjoy.
[envira-gallery id="16537″]