We are pretty excited to announce that we have another creative toy photography contest running this month. Like with the Collectible Minifigure Series 18, LEGO is running a contest in collaboration with us and three other awesome LEGO photography communities (Cheepjokes, Frost Bricks, and Toy Photographers). And you can win the one and only Hogwarts Castle by joining in the fun. How cool is that.
The Contest
Create a fun and creative before/after scenes showing the effect of the Riddikulus charm. The entry must consist of two elements; first showing a build of a Boggart in the shape of something frightening – then show the build after the Riddikulus charm has been cast. Enter by using the hashtag #LEGODarkArts on Instagram.
What is a Boggart
"So the boggart sitting in the darkness within has not yet assumed a form. He does not yet know what will frighten the person on the other side of the door. Nobody knows what a boggart looks like when he is alone, but when I let him out, he will immediately become whatever each of us most fears."
—Professor Lupin to his third year class in 1993
According to Potterpedia, a boggart is a shape-shifting non-being that changes into the viewer's worst fear. Because of that, no one knows what a boggart really looks like.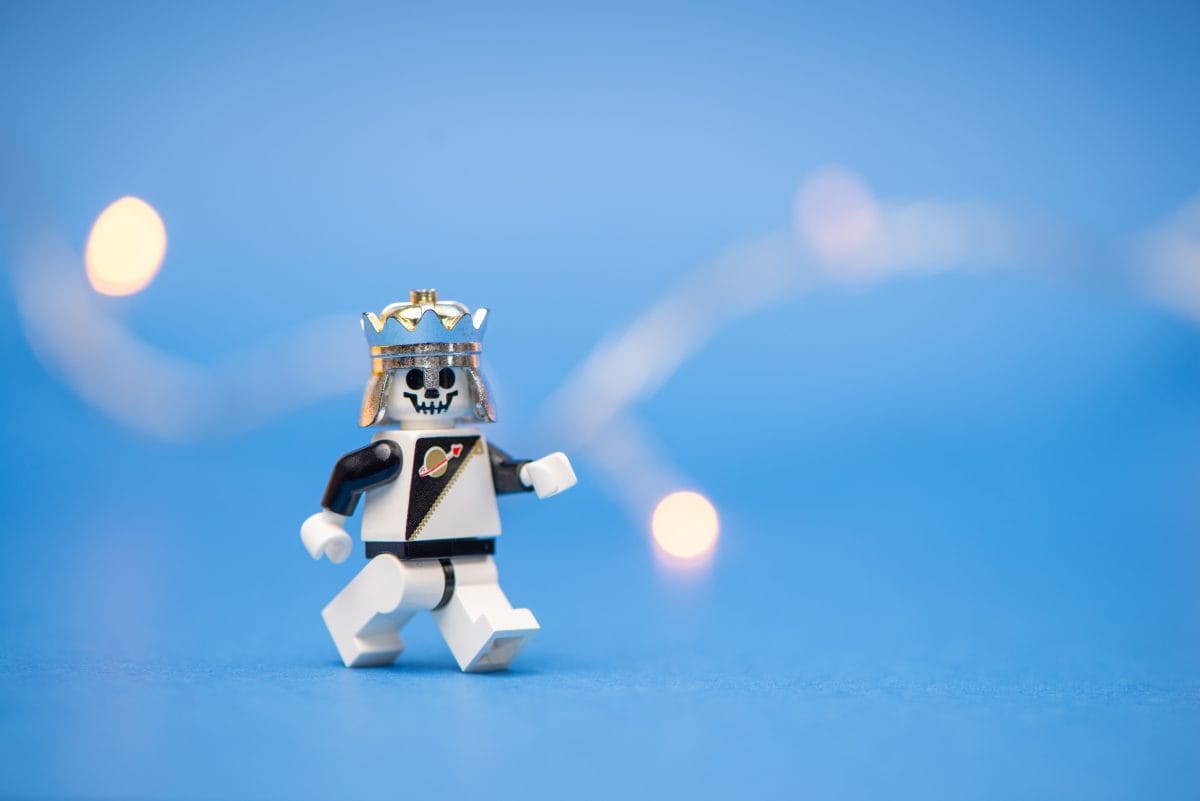 To combat a boggart, one needs to cast the spell Riddikulus. The idea is to be accompanied by other people, and turn the boggart scary shape into something hilarious. It is, however, the laughter caused by the funny situation that makes the boggart disappear. Famous examples of the Riddikilus spell are Neville's fear of Snape ridiculed wearing Neville's grandmother's clothes.
Amazing Prizes
Prizes will be provided directly by LEGO for one grand winner and two runner-ups.
Grand prize

71043 Hogwarts Castle
75955 – Hogwarts™ Express
71022 LEGO® Minifigures Harry Potter™ and Fantastic Beasts™ collection

2 x Runner-up prizes

75955 – Hogwarts™ Express
71022 LEGO® Minifigures Harry Potter™ and Fantastic Beasts™ collection
How to enter
Submit your photo to Instagram and enter the competition by using #LEGODarkArts before October 22nd.
Judging
The Jury consists of the participating LEGO photography communities and representation of TLG and WB. The jury decisions are as always final. 
We will select collectively one grand prize winner and two runner-ups and communicate back on October 31st. Winners will be contacted directly on Instagram by the LEGO photography communities hosting the contest.
Additional Rules
Given this contest is ruled by The LEGO Group (TLG) and Warner Bross there are some very specific rules that apply to this creative challenge and they follow the LEGO Ideas ruleset. So, please do read on if you want to make it the final three.
To link to the Harry Potter Wizarding World, contestants must use Minifigures from the 2018 Harry Potter Wizarding World, in their entries.
Entries must only contain LEGO System elements (no DUPLO elements or other discontinued elements like Fabuland, sorry folks). These LEGO elements must be genuine (not cut, glued, drawn on or otherwise modified).
Entries should relate to the Harry Potter Wizarding World and not consist of, or contain copies of any other existing third-party work or creation, or infringements of any third party intellectual property right. This means all entries containing third party IPs, such as printed parts or Minifigures accessories from Marvel and DC ComicsTM Super Heroes, Star Wars™, Lord of the Rings, etc. will not be eligible for the contest – this also includes The LEGO Movie. 
No custom artwork (stickers/prints). Entries may only contain official LEGO-made stickers or printed elements from non-licensed sets.
You must be the original creator of all creative work you submit (the model, images, photographs, description text, etc.) and you must have the exclusive right to submit your model to this Contest. You may not submit a model made by, or on behalf of, someone else.
Entries must be new creations and not previously posted online or submitted to any other contest.
You must be at least 13 years old to participate and enter.
You may submit multiple entries to the contest, but only one entry per person will be considered when winners are selected. This means you cannot win as a Runner Up and as the Grand Prize winner with two different entries.
Go and Be Riddikulus
Remember, this little creative contest has three awesome prices and who can say no to a Hogwarts Castle? So while the rules may look like an overwhelming effort and may trigger your internal creative boggart, we are sure you can shake that all away and take part in the riddikulus fun.
(*) The original artwork created in Skærbæk for this post contains some smaller rule violations. Do you spot them all?
Stuck In Plastic.
The creative collective of toy photographers.