Today is #ElvesDay
After a series of three posts about the creatures (the Eagle, the Turtle, the Lion, the Fox, and the Wyvern) from the first wave of new LEGO Elves sets. For this week's #ElvesDay, we're having a look at both the Wolf and the Bat.
The Wolf
The Wolf comes in 41195 Emily & Noctura's Showdown, the first of the two sets released this summer.
The posability could be better, particularly around the neck. The way it is built, it's often difficult to angle the head. A problem I also encountered with the Fire Lion. Besides that, I love it! White is a color that easily mixes everywhere and I can't wait to go play with it during winter.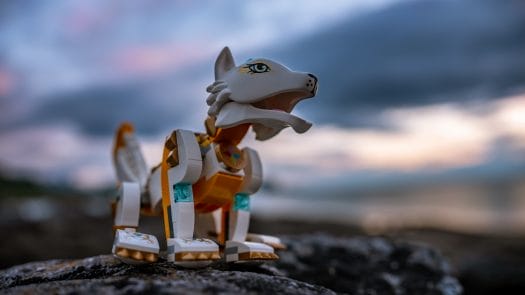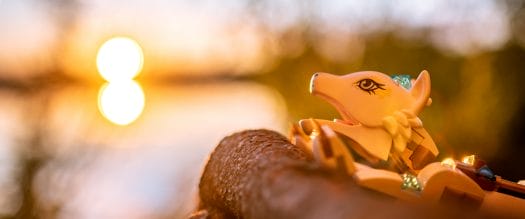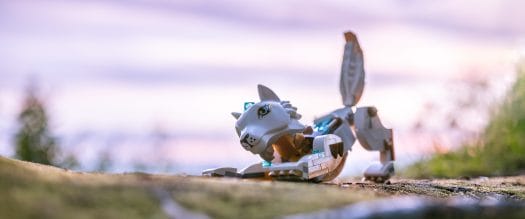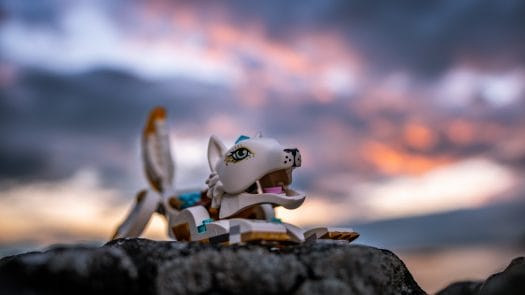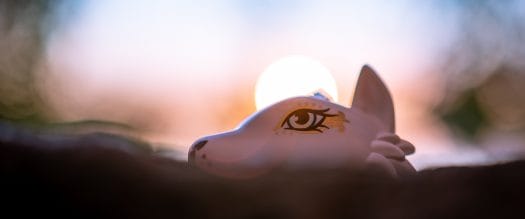 The Bat
The Bat comes with 41196 The Elvenstar Tree Bat Attack, the second of the two summer sets.
Because this set is the last one I bought, the Bat is the one I photographed the least. It's also the creature I had the least expectations. Although the head looks really nice, the body is quite a simple build and doesn't offer much posability, at least while standing up… (But then bats aren't supposed to be standing up, no?)
Its color scheme makes it challenging to photograph. It's mostly teal and black. Teal isn't the kind of colors that easily fits my outdoor environments. Black parts are often a pain to properly light, and it's only made worse by the high reflectiveness of the head.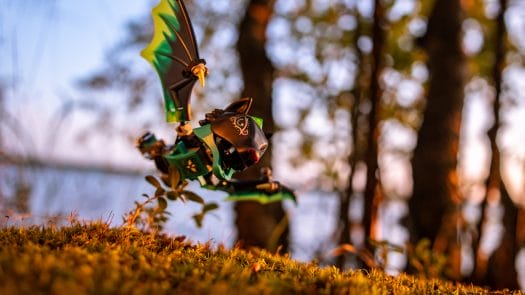 Although I've covered all the new creatures, there will be one last post next week about these sets…
Sharing the Adventures in The North of my Plastic Friends.