Today is #ElvesDay
After the Eagle and the Water Turtle, we're continuing our journey of exploration of the creatures from the new LEGO Elves sets. The stars of this week's #ElvesDay are the Fire Lion, the Wind Wyvern, the Earth Fox.
The Fire Lion
The lion is found in set 41192 Azari & The Fire Lion Capture.
I had high expectations for this one. Although the lion works well against a warm sunset backdrop, I've often struggled with getting the photos I wanted. When it comes to photography, I'd rather choose the Fire Dragon over the Lion.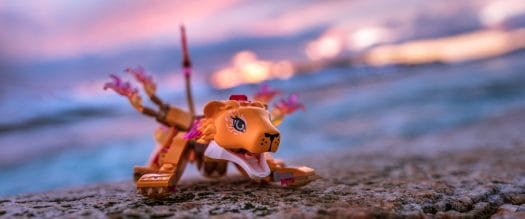 The Wind Wyvern
The Wind Wyvern comes with 41193 Aira & the Song of the Wind Dragon.
Technically a Wyvern rather than a real Dragon. It was a pleasure to photograph in the snow. The legs are surprisingly well balanced and it's very easy to pose. Overall I didn't take so many pictures of it and I can't wait for winter to come back so I can take more pictures of that awesome Wyvern.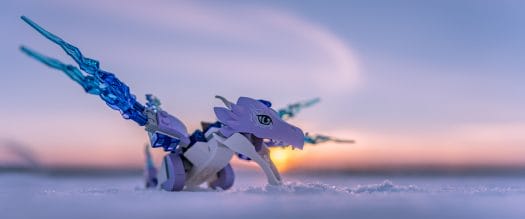 The Earth Fox
The fox is found in set 41194 Noctura's Tower & the Earth Fox Rescue.
It has great posability but I struggle with the color. I find that green doesn't mix well with the winter colors. In the summer, it's the opposite and it blends too much into the background. Overall I love the fox but would have preferred it to be orange like an actual fox (or white as an Arctic fox?).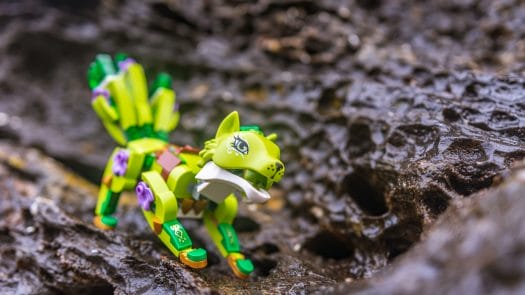 Next week we'll have a look at the last two creatures from the two Elves sets released during the summer.
Sharing the Adventures in The North of my Plastic Friends.