Today is #ElvesDay
Since my review of the LEGO Elves Dragons from last year, I've taken many LEGO Elves photos. First Dragons, then Minidolls, and now the creatures from the new 2018 sets. It's been already a few weeks that I've decided to share on social media, every Wednesday, a LEGO Elves photo with the hashtag #ElvesDay. To celebrate the 12th Elves Day, I decided to finally compile my photos of the 2018 LEGO Elves sets as part of a series of short blog posts and share my opinion about these new creatures.
I started taking these photos in Norway in Saltstraumen during my Easter road trip, then continued in Finland, took more photos during my summer holidays in Lofoten and finally took one last photo back in Saltraumen in September.
As today is also Talk like a Pirate Day, we're having a look at the Eagle, which would be the equivalent of a Parrot for an Elvish Pirate.
The Eagle
The Eagle comes with set 41190 Emily Jones & The Eagle Getaway.
I had very low expectations for this one, mostly because I was certain the face would be a sticker. I started to change my mind when I opened the box and realized that the two pieces used to build the face were actually printed.
It has quickly become my favorite of the 2018 Elves creatures.
It's the smallest of all the new creatures and so is easy to transport (i.e. you don't need to carry a big box in your backpack). It's also the smallest set and thus the most affordable. I also find its overall shape to be very photogenic.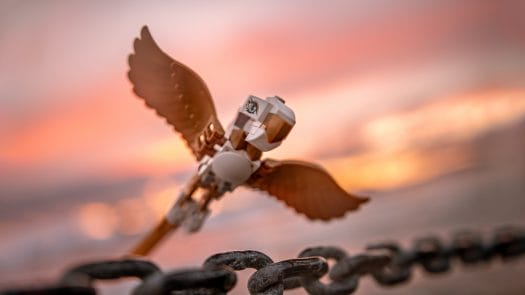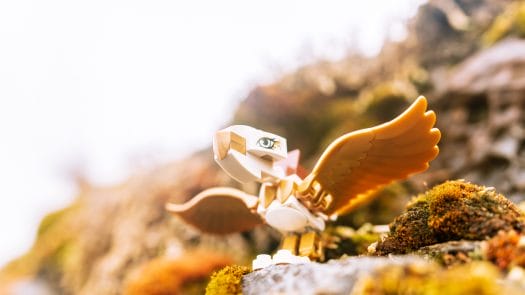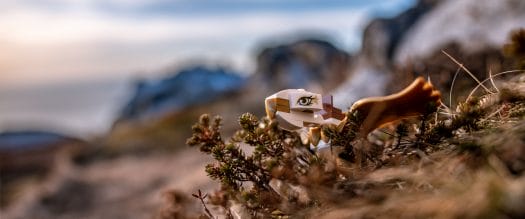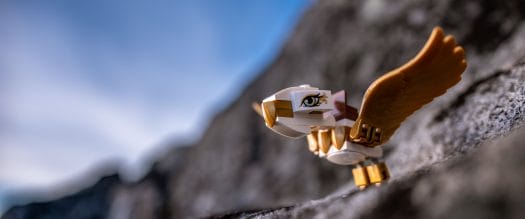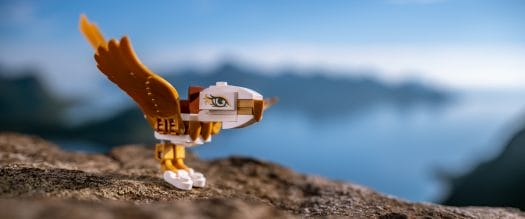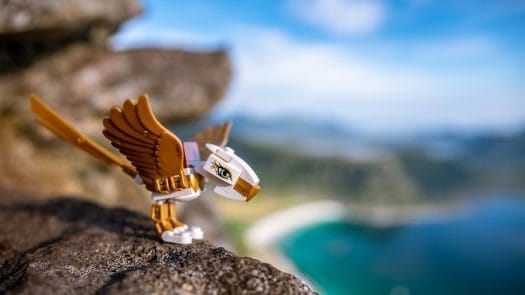 If I had to choose one set to recommend to someone who hasn't got any Elves creature yet, and would like to try to photograph one, it would be this one without a doubt.
Next week we'll have a look at the Turtle…
Sharing the Adventures in The North of my Plastic Friends.