Another Feature Friday and another photographer who participates in #SiPgoes52. Today it's Tomasz AKA @tomekskog who joins us for an interview around a virtual cup of coffee.
Tomasz' beginnings
Hailing from Gdańsk, Poland, I live, love and making everything to be the best human being I can. I absorb the world with every leek of my skin and when I feel that my body isn't enough, I do it with the lens.
I started with toy photography about five years ago. It was dark and snowy Christmas. My wife's cousin received three ridiculously large boxes of mixed LEGO from his distant relatives. It was the first time I had seen LEGO for years. We spent a few afternoons and one night on sorting and building. One of the results of this work was the completion of 4483 AT-AT Walker, the second – back to my interest in LEGO.
As a kid, I was, of course, a fan of LEGO but later toys fell out of my orbit. And then they appeared again. I felt again the great pleasure and joy of playing with bricks. Plenty of bricks! And so many possibilities to build something!
It was an interesting coincidence because at about the same time, I came across the fourth series of Collectible Minifigures and I was impulsed to buy a mad scientist (I still don't know why I did it). I also came across wonderful pictures of Vesa Lehtimäki – Avanaut, depicting scenes from Hoth, composed with the use of LEGO sets and minifigures.
These three components, due to the strange, alchemical reaction in my head, led me to build some simple MOCs and capture the effects just for fun. But I still didn't know that it was "toy photography".
This knowledge came like a week later. It can be clearly seen among the roots of my IG feed by the change of hashtags, the toy photography related hashtags appeared. And their number increased.
Why toy photography?
Why not? I know that maybe I should put here a complicated, esoteric essay, full of words ending with "ism" and succulent stories, but, honestly, I have no idea. I never asked myself why. Ok, maybe once, when I saw the category on the blog and I was wondering what I would say if anybody asked me: why? But just like then, I still can't answer in a complete, satisfying way.
Maybe it's a way to channel some strange kind of my energy that can't be used in other ways. Maybe it's a way to visualize the puns and ideas that breed constantly in my head (regardless of my will). Or maybe I'm just a quite good transmitter of immanent, memetic potential of toys?
There isn't one good answer. I love to do it. I walk the street, look down, see some stones, moss or just a break in a sidewalk and I see possible setups for LEGO shots. Often when I look at things, I'm subconsciously looking for the possibility of using it for a photo. It's kind of a second view, when toy world overlaps our world. So it seems that it became a part of me. The question that intrigues me more is whether I could stop. And the answer is: probably not.
Why #SiPgoes52?
Schedule. Discipline. Adventure. Hidden behind each word, many possibilities to interpret them and the fact that these possibilities shrank when I tried to wrap them with the shape of an image. I don't take pictures in advance. I take every picture during the week, in which the word applies. It's some kind of additional challenge. Usually, I look at another word after I finish the previous one.
Also autothematic approach, possibilty to look through these words at toy photography itself. Sometimes it's hard to interpret the word in relation to toy photography but I don't force anything and I try to follow the first, and most natural association.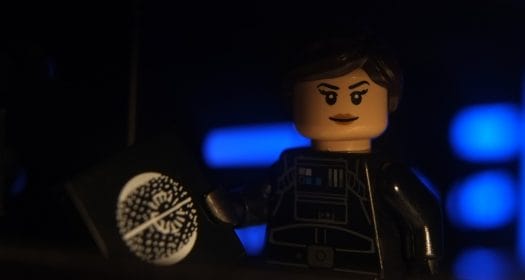 I'm planning to complete the project… Of course! I could not look into my eyes in the mirror if I wouldn't finish it! As master Yoda said, do or do not. There is no try. So far, I've learned that it's easier to illustrate a quote or a full story than a simple word.
Tomasz' #SiPgoes52 photos
My best image… it would be "security". I'm really satisfied with how the light reflects on the surface of my minifigures container. I also like the fact that I was able to connect this image with an autothematic subject.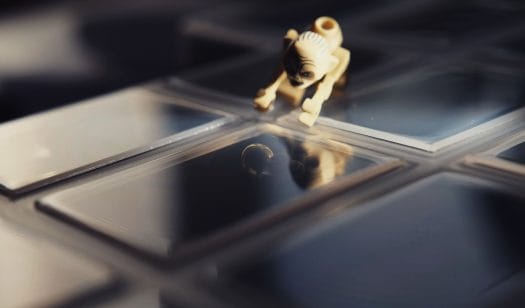 And as a word… I would choose nostalgia, both the word and image alike. Both the time and place where I took this photo bring me many good memories. But ask me tomorrow and I'm sure I'll choose a diferent image/word.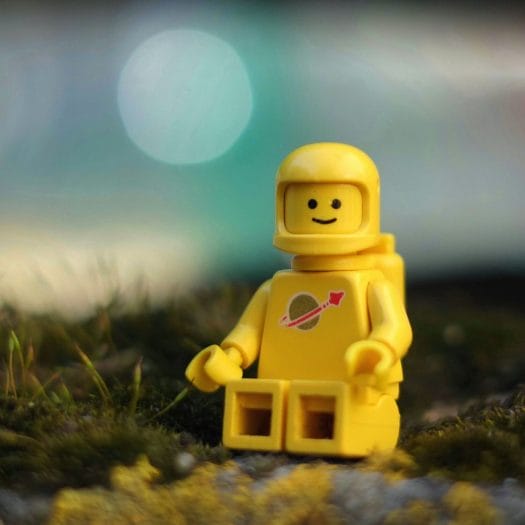 I'm really looking forward to Love. Because love is the law, love under will.
Of course, I don't know what the picture will look like, altough you forced me to think about it!
If you want to go during this challenge through some of the states, described by these words, including anger, happiness, sadness or hope, it's definitely for you!
The words of the end
We'd like to thank Tomasz for the time of being our guest and answering our questions. You can find his work on Instagram under the name of @tomekskog and on Google+ under +TomaszLasek.
Stuck In Plastic.
The creative collective of toy photographers.