When The LEGO Group sent us a little email asking if we would be interested to review some LEGO Technic sets, we looked at each other and scratched our head. LEGO Technic is not the obvious sweet spot of the average toy photographer and while we have reviewed iconic LEGO Technic sets in the past with the Porsche and the Bugatti Chiron both reviews were two years apart.
[click_to_tweet tweet="Not your day to day toy photographer set this LEGO Technic crane" quote="Not your day to day toy photographer sets." theme="style6″]
And while we almost said "no, thanks"  I remembered the discussion we had in 2016 in one of our hangouts where I tried to convince Vesa to shoot the LEGO Technic Claas Xerion in the Finnish woods. I got that idea when I saw that beauty in the RLFM days of 2016 in Billund hidden behind the Porsche.  And while that idea did not realize itself in 2016,  it made me go all in two years later. Be brave and bold and hit the reply button with "Yes, Of course".
A few weeks later our mailbox got overloaded with a big box of LEGO Technic.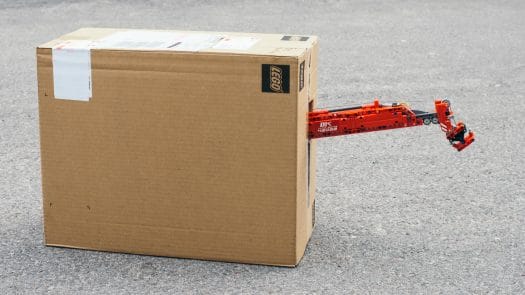 So what was the idea here?
Would we do one of those iconic Sariel reviews on YouTube of Paul?
Would we do one like New Elementary or Brickset?
No, our reviews are all about the story.
What the toys can do when we (try to) tell a story.
And so here I was with a big crane.
An amazing box.
A really fun build for a none Technic guy.
And great technical playability.
I was personally massively impressed with how one engine can do sooo much.  And while that for me was a feat of engineering, some more Technic oriented folks (like Paul) may have a different opinion.  I still loved it and we may do a little IG live feed just to show the cool gear off.
Anyway, back to our story.
With the Technic Claas Xerion Tractor, I could imagine myself in the Finnish woodlands, in rugged terrain, with some mist between the trees and Woody behind the steering wheel. Woody in the Woods would make a fun story.
But what about this crane?
Not Woody sized.
And the grey building parts inside the box of a modular house just felt boring. I did not see it. I was missing the muse and the inspiration.
Until my other half and resident nurse photographer at the  Astrid Lindgren Hospital here in Stockholm shared a video about one of her latest camera being installed in a London Hospital.
A little show off between photographers.
Yep, look at the video and you will see that hers is much bigger as my little full frame Nikon.
When you look at the video, you will also see that a story was born.
I was inspired.
The Story
A story about a little boy that got a football accident and needed his knee checked.
At the brand new Astrid Lindgren Child Hospital of the "new Karolinska" in Stockholm, Sweden. A hospital that was still in the progress of installing their camera gear. Just like in London.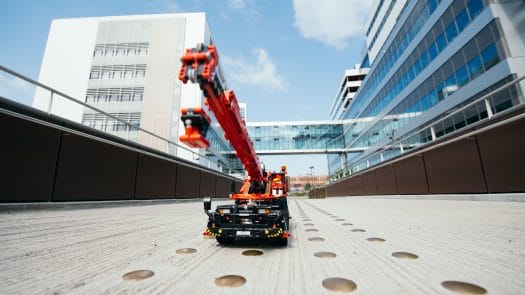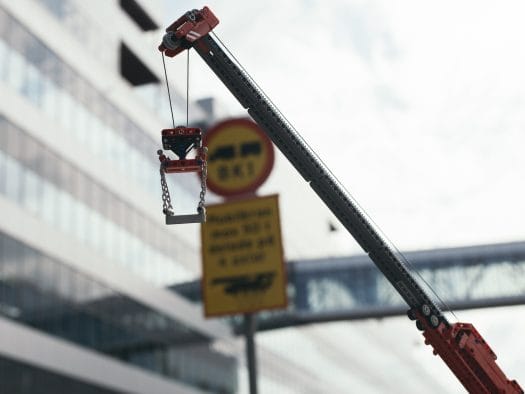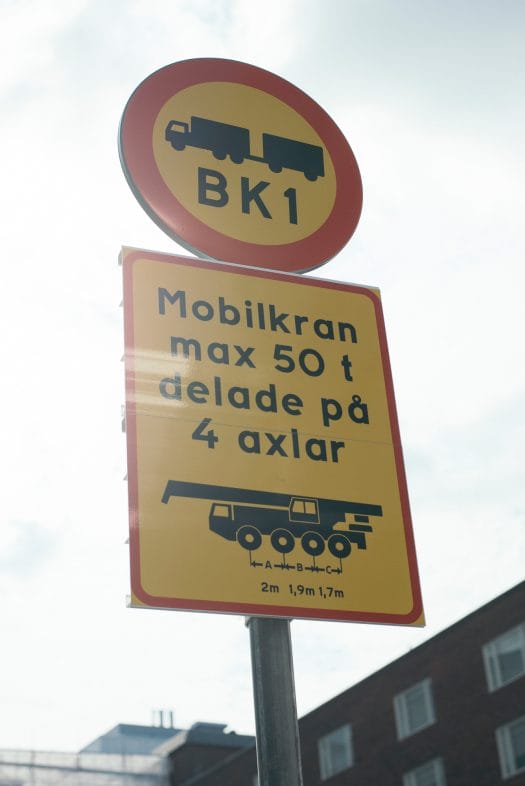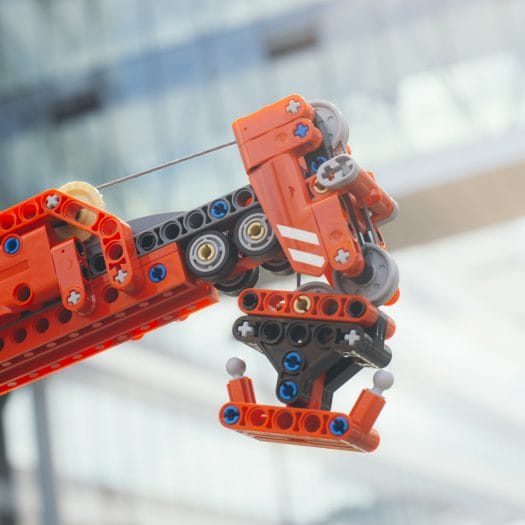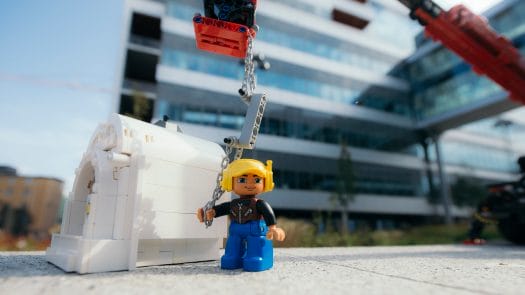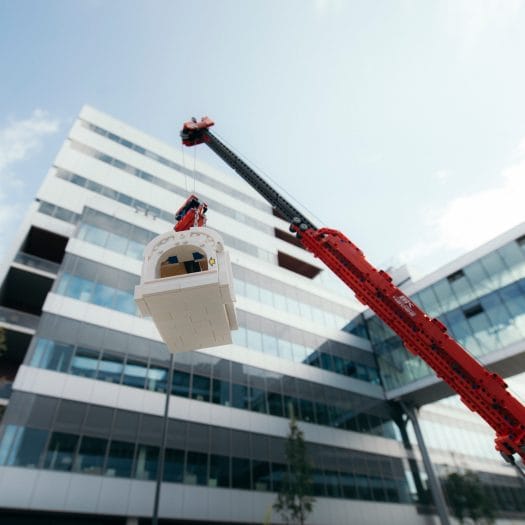 The Heavy Lifting
The story is maybe a little bit rough around the edges and may need some further tweaking, but taking big complex LEGO Technic sets out and about is great fun.
You need to get your story or idea worked out, as you don't want to carry this along without a clear vision, but once you get your story worked out this should be great fun.
The Small Footprint
This crane amazingly fits in the DUPLO universe, and while I would not advise a 2-year-old to play with the Technic crane, I hope this article will inspire proud daddies and mummies to mix and match and get some advanced LEGO Technic already in the early stages.
The crane was very sturdy and held well under a pretty nice breeze.
Operating the crane to get it packed up and deployed was … taking some time. And while I am planning to explore the crane more in the next few weeks (I have a few more story ideas lined up) it is not one I will take on holidays. Not like the VW Beetle, which I dragged to Portugal or the Caterham that is much more generic in nature and fits more in the life of one of my main actors.
If you have taken this crane into some fun creative toy photography, don´t hesitate to tag us or let us know below in the comments.