This article is part of our series of reviews related to the Harry Potter and the Wizarding World Minifigures. Thanks to the LEGO Group for providing the Minifigures.
Bringing back the Magic
Seeing all the new Harry Potter minifigures and sets coming out right now and in the near future has taken me back to my youth when I first started reading the Harry Potter books. I remember getting so caught up in the first book and even as a kid I could not put it down. It was so magical!
There are a lot of similarities between the magic of Toy Photography and Harry Potter, both of which help me remember that I am indeed a kid at heart! Now that I have kids of my own, I had them help me with this review to introduce them to the magic of Harry Potter as well.
We loved opening these few bags of minifigures and living the excitement that only LEGO and Harry Potter can provide.
Between the 4 bags, we ended up with Professor Dumbledore, Lord Voldemort and Harry Potter from the original series, as well as Newt from Fantastic Beasts!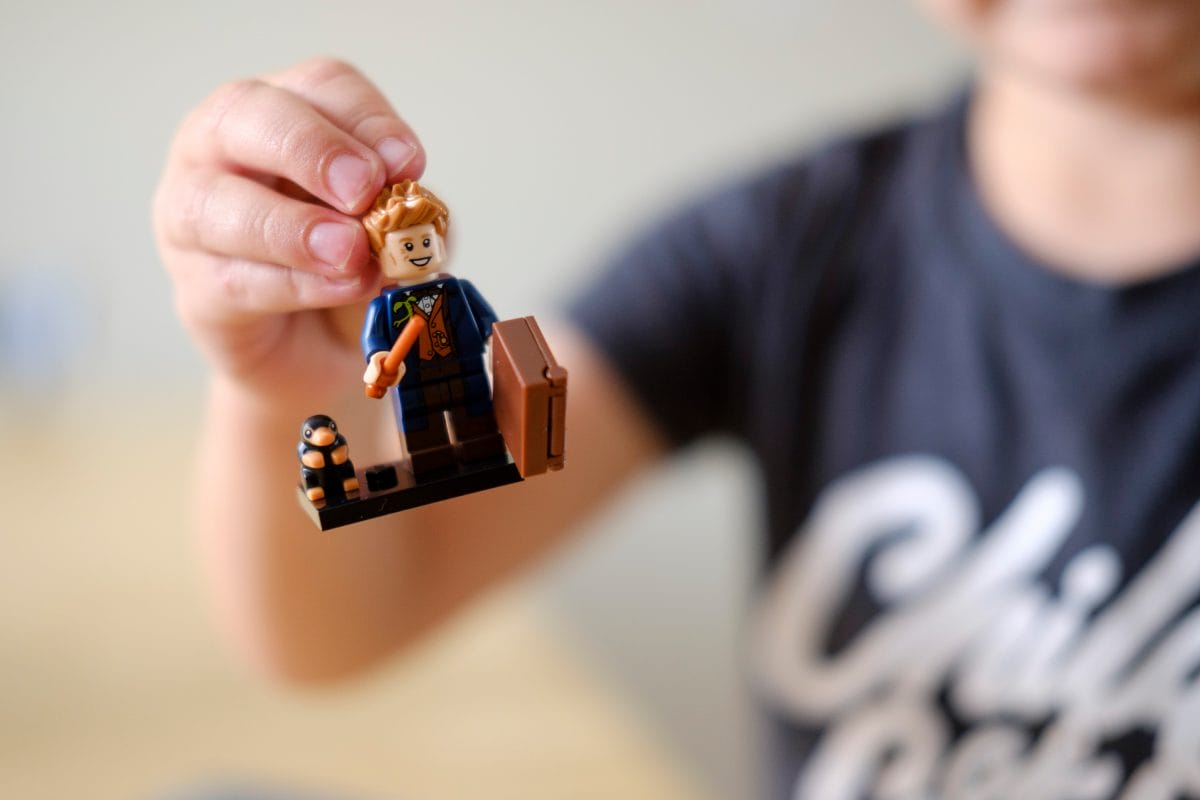 This is such a fun series with 22 amazing figures to collect…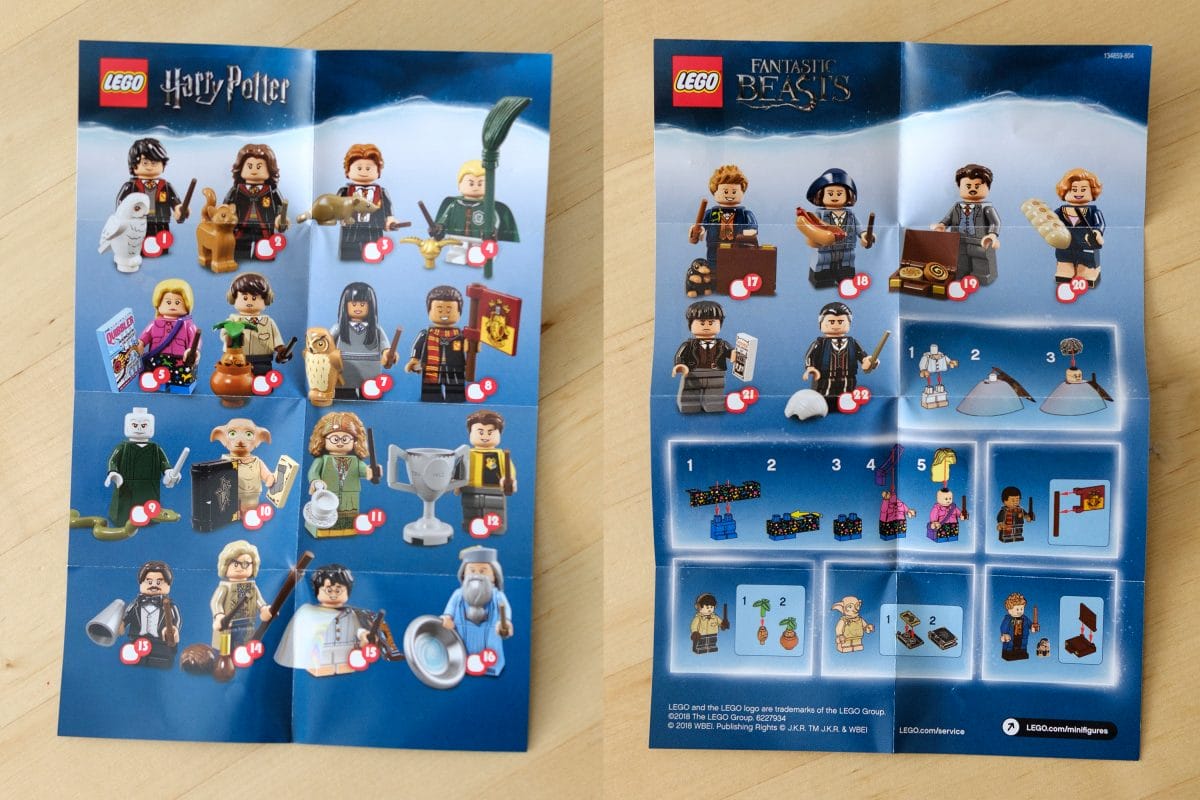 Albus Dumbledore
Dumbledore comes with his night robes and hat. This minifigure really captures the kind and old Dumbledore well. I believe this is a new beard piece as well as a new dress piece. He comes holding a wand and a Pensieve with a blue swirl, which of course only the most advanced wizards can use!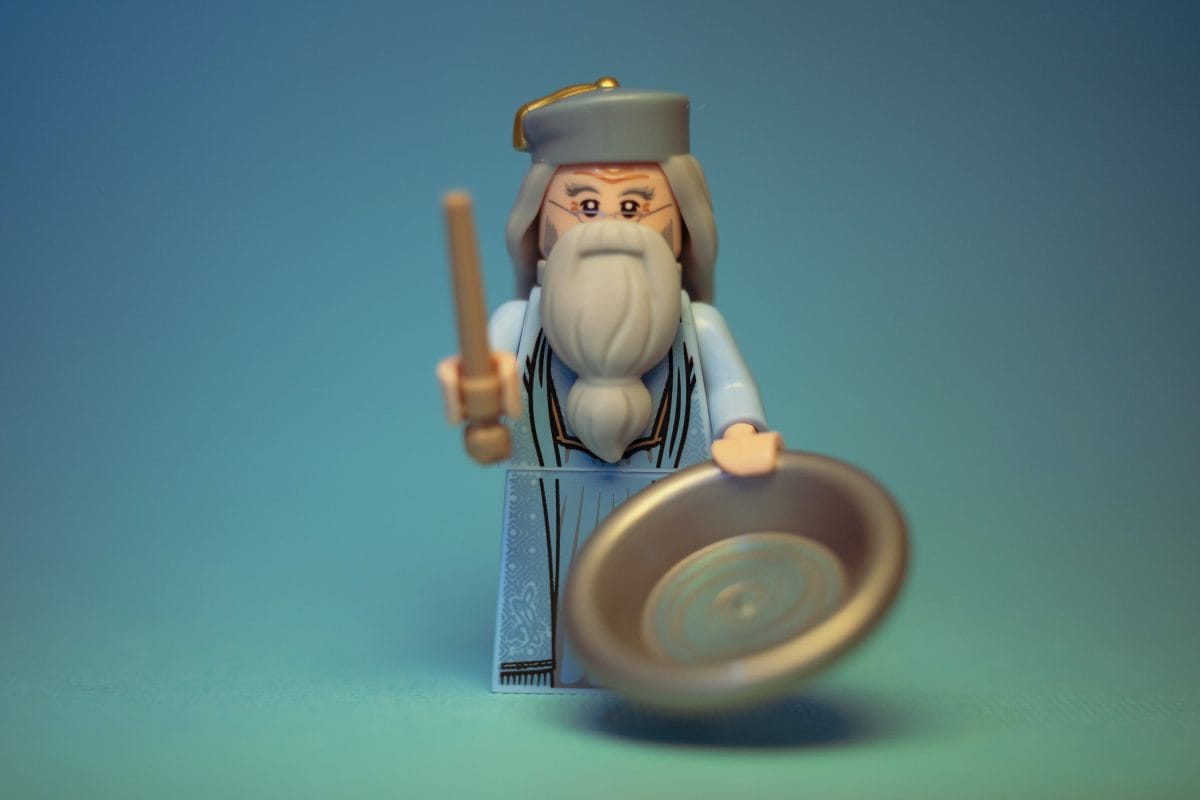 Lord Voldemort
I LOVE the Lego version of Voldemort. It is one of my favorite minifigures. This one is even better because he is wearing my favorite color. I like the green dress better than the black version that has previously been seen in LEGO. He also has the new dress piece as well as a beautiful white wand.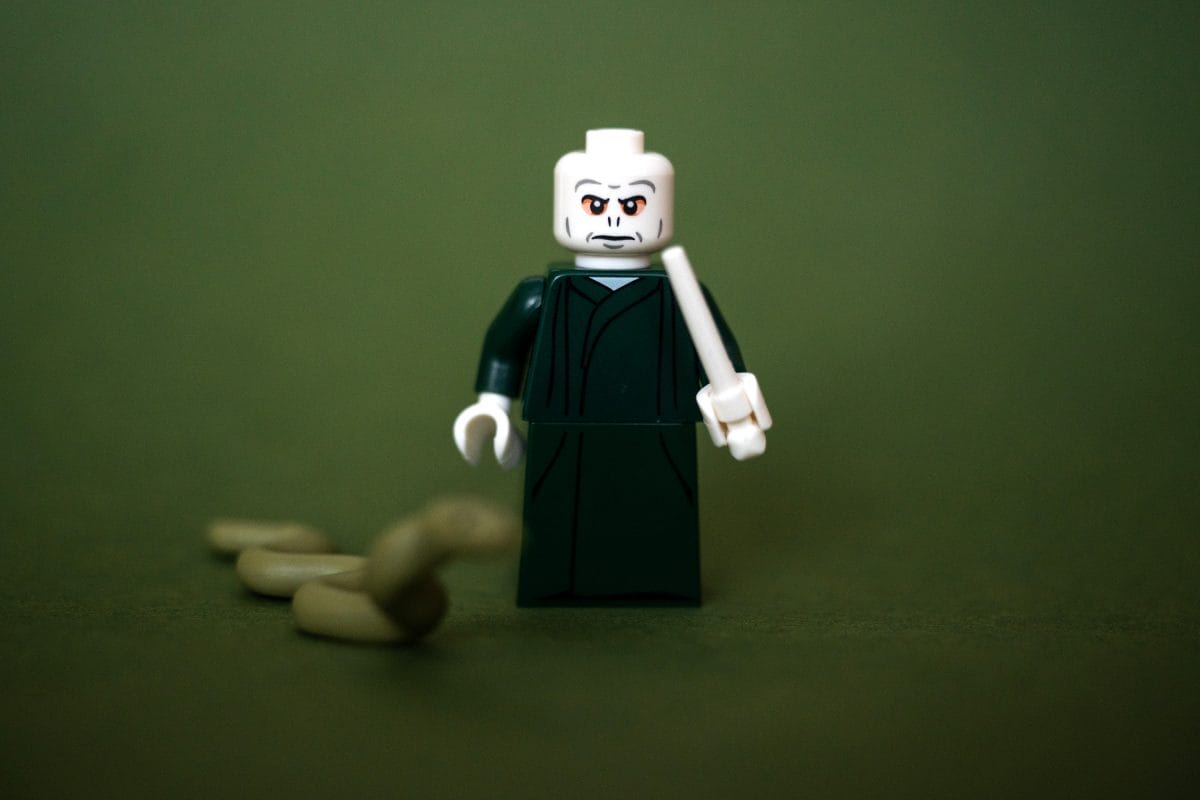 Harry Potter
Harry comes with a wand as well. Actually, with two wands (as do all of the other figures) if you want to get technical. He also has his trusty Hedwig, which has printing that makes it look way better than the old version I have in my collection. He is wearing his Gryffindor robes that have printing that extends down to the leg piece.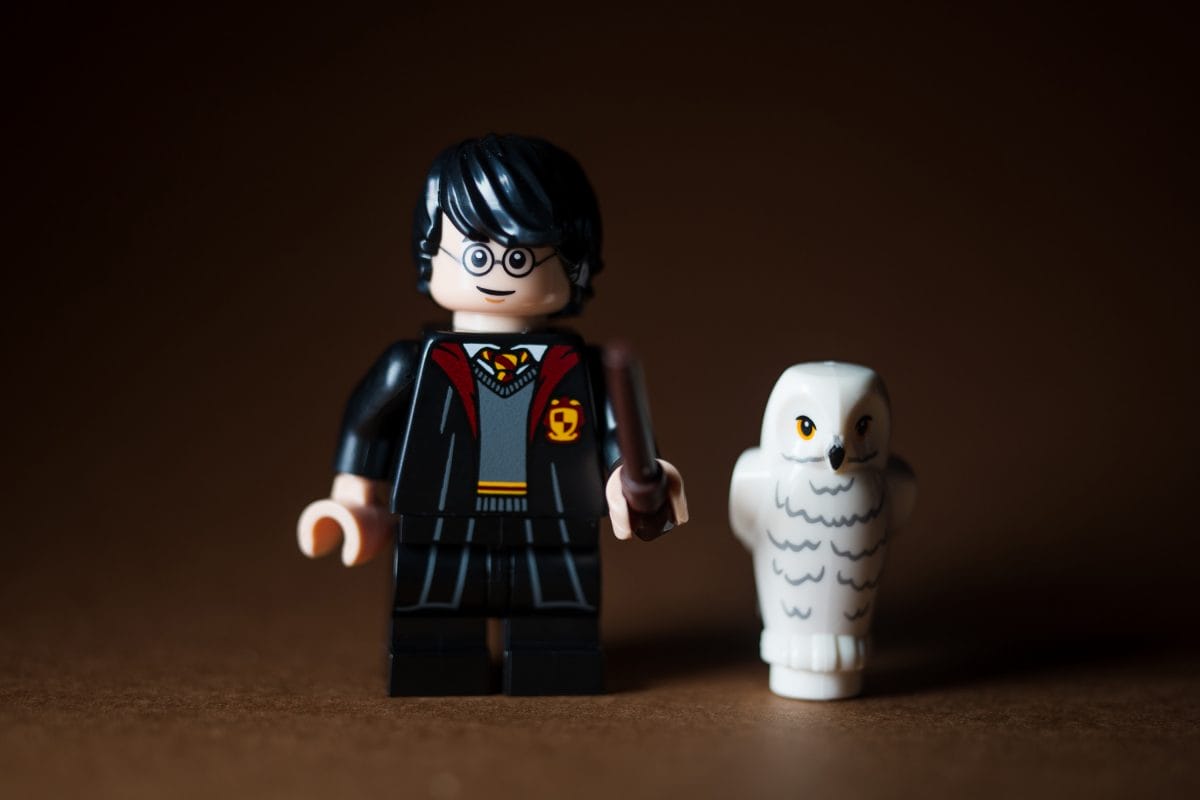 Newt
I have only actually seen bits and pieces of Fantastic Beasts (shhhh don't tell). So I am not as familiar with Newt, but he is a great looking minifigure. His awesome suitcase and body printing could easily be repurposed for other great non-harry potter figures. I also love the Niffler piece as I do all Lego animals!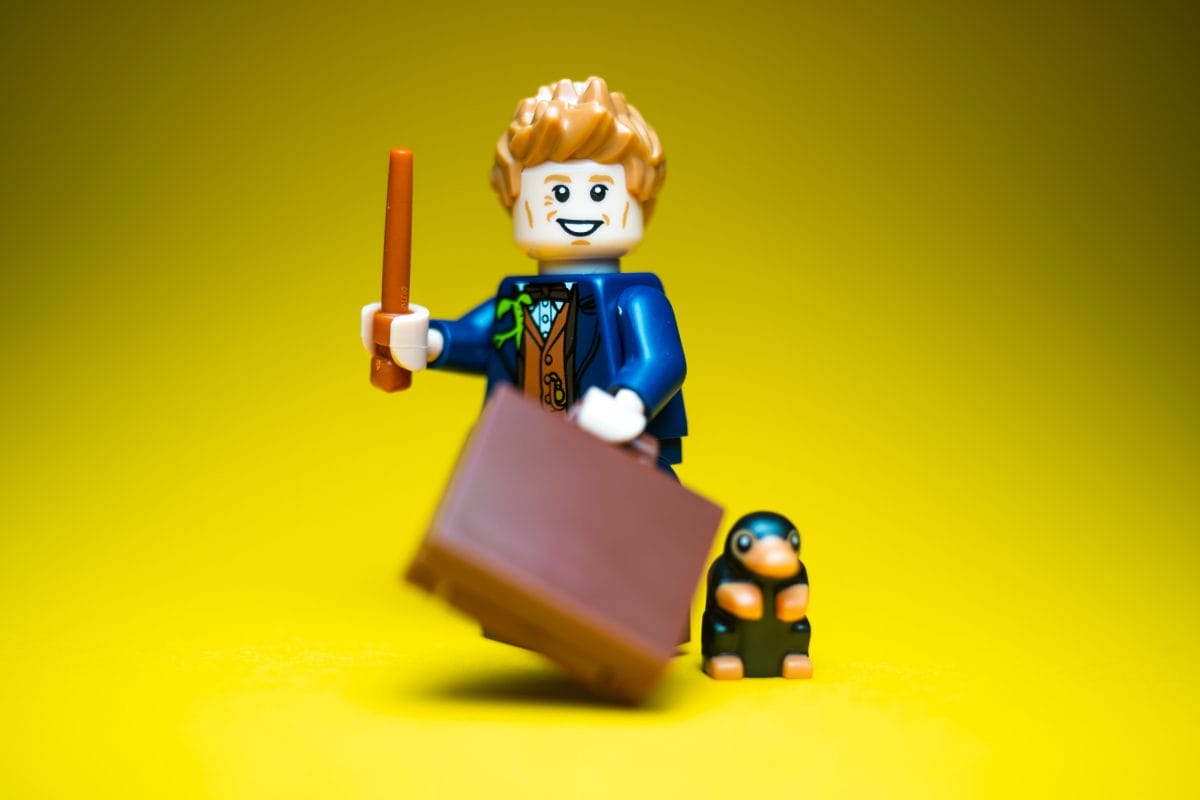 Overall I really enjoyed opening these figures and I am sure it's only a matter of time till I am feeling out the remaining 18!
Kenton