This article is part of our series of reviews related to the Harry Potter and the Wizarding World Minifigures. Thanks to the LEGO Group for providing the Minifigures.
A little review.
Last week Stuck in plastic sent me the LEGO figures that I won runner-up up in a little competition. In the package, there were also a few goodies and 2 sealed bags of the Harry Potter/ Fantastic Beast minifigures. From the looks of the packet, they are a limited edition and there is 22 to collect. Upon opening the packs and reading the leaflet, I found out there are 16 Harry Potter and 6 Fantastic Beasts minifigures in total. And I just got have two characters from Harry Potter.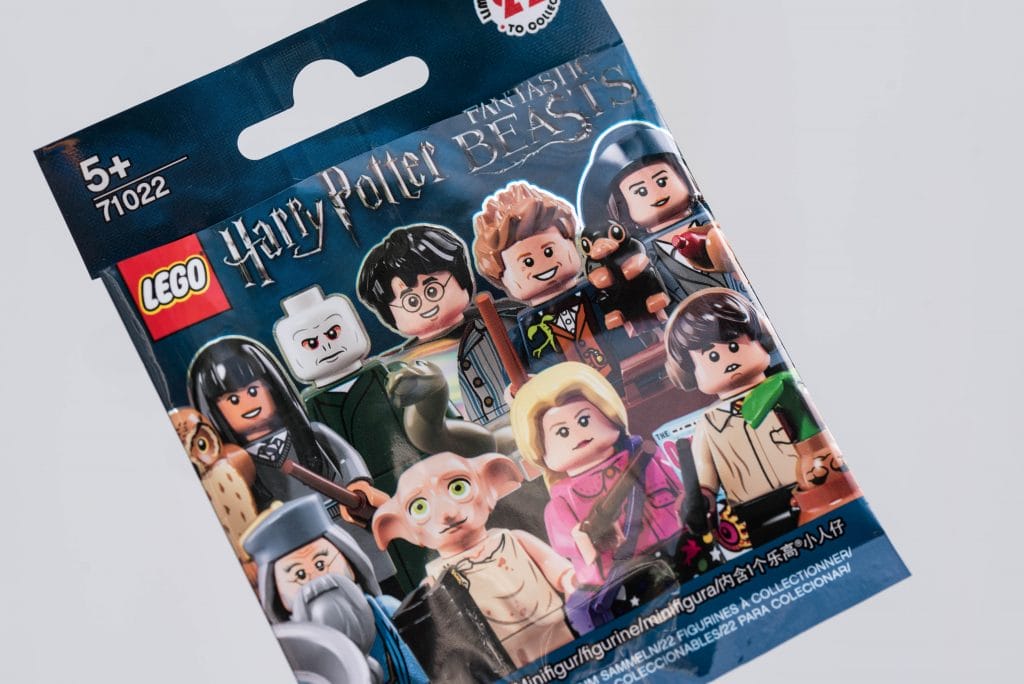 A magic spell.
I will probably be struck down with a magic spell when I say that, I was not a Harry Potter fan. I did not read the books like my friend did and I was not all super excited to see the movies either, but then something happened. Filming began of 'The Deathly Hallows' and a shell cottage was built on a beach about a 10-minute drive from my home, so I just had to go and see. Filming began and Dobby was to be laid to rest onto a sand dune I had used for previous family photoshoots. This changed everything. Now I had to watch all the movies to catch up with number 5, I think it was?
So I do not claim to know every character except for the ones I am familiar with such as Harry and crew.
Hermione.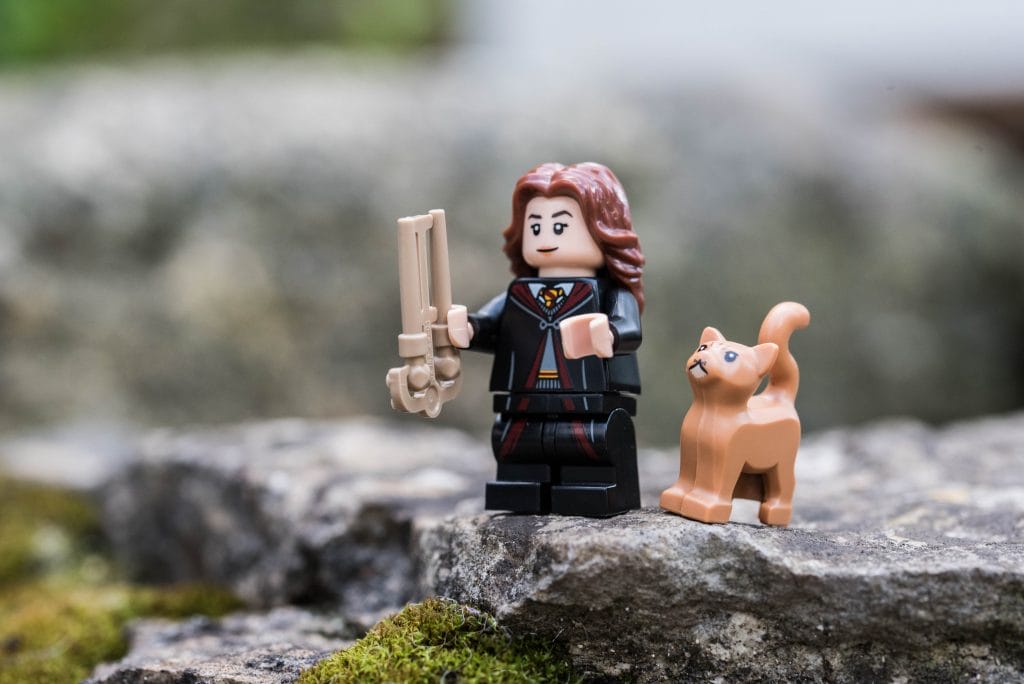 The first minifigure packet opened included Hermione Granger, her figure is pretty resemblance to her actual character. Her pale skin and hair color makes her instantly recognizable. Hermione is from the House of Gryffindor. She wears a typical Gryffindor uniform and holds not one but looks like 2 magic wands.
At first, I was confused. I thought it was a harp but looking closely they are to be separated from the plastic holder.
She is accompanied by a cat, the cat is half her size.
So now I have let the cat out of the bag.
Who is this?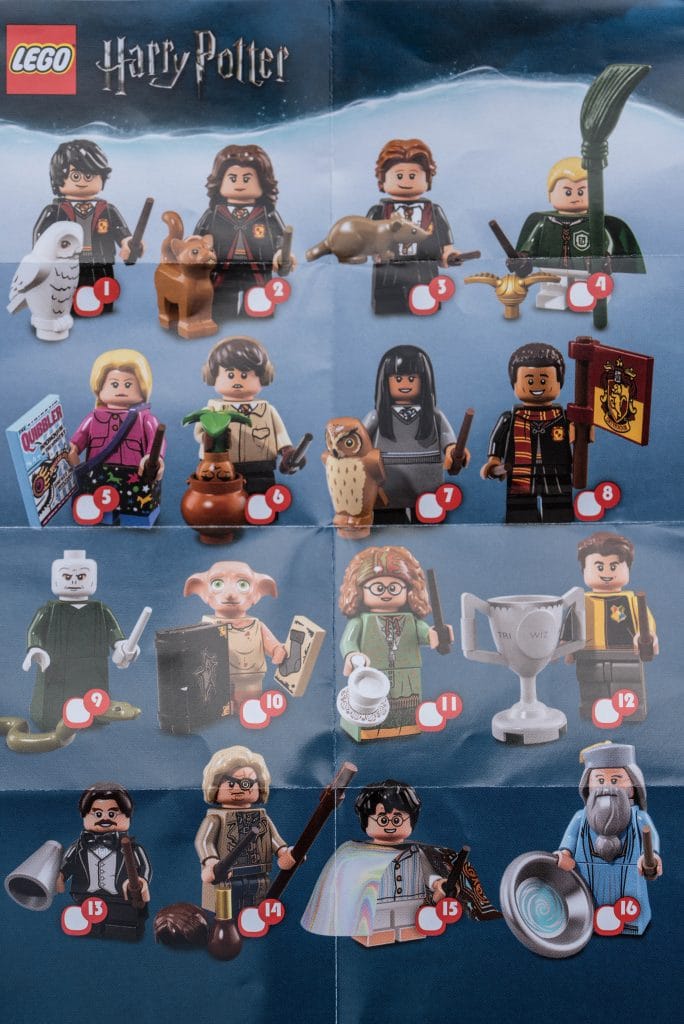 Next packet to open includes someone I am not familiar with. The information sheet that comes with each character does not suggest a name, so I am guessing you have to be a die hard fan or look it up to see who she is for certain. I looked it up and to no avail, until the
Stuck in Plastic blog
by Boris.
Cho Chang
So now I know her name is Cho Chang from the House of Ravenclaw. Her skin tone is much darker than Hermione. She has long straight black hair. And she is dressed in grey with a grey removable skirt and black legs.
Cho Chang is accompanied by an owl.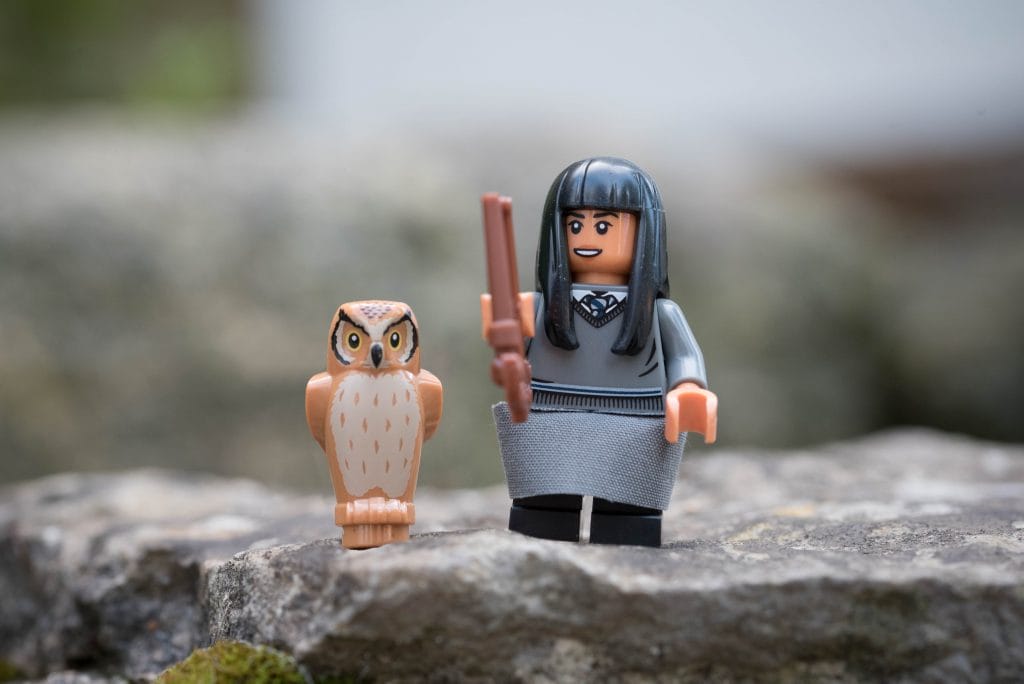 Both Cho Chang and Hermione have shorter legs than my usual lego characters so I can only guess they are a medium size leg. Only downsize with Hermione, her legs are painted with the Gryffindor pockets but that's not a big deal.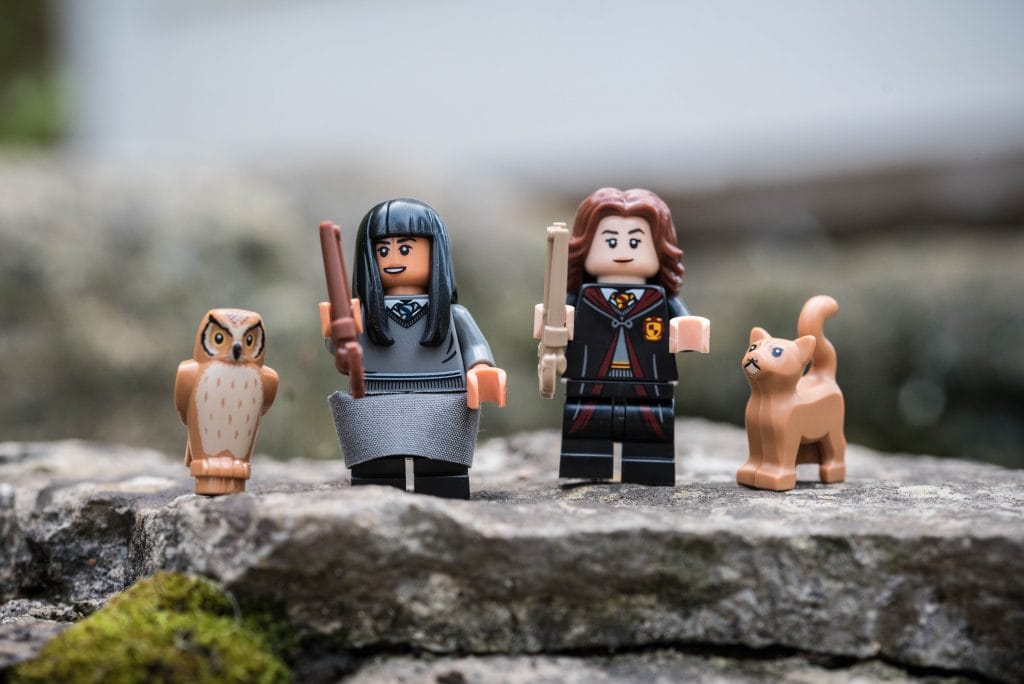 They are a nice pair representing Harry Potter LEGOo and anyone who is a fan will certainly love collecting this set.
Bev.