Our last toy photo safari has been over for several weeks, now. But here are some quotes from the participants. Maybe it will inspire you to join us for our next meet-up.
I think it was great that we had a couple of Parisian hosts in this toy safari, who knew where to take us around etc, especially in just 10 minutes. I wish we could made it on Friday to be able to take photos in tourist locations as well. And of course, many thanks goes to Julien, who hosted us on Sunday evening at his home, and had bought a bunch of French craft beers for me (I think they were specifically for me as I drank 3, all very beautiful).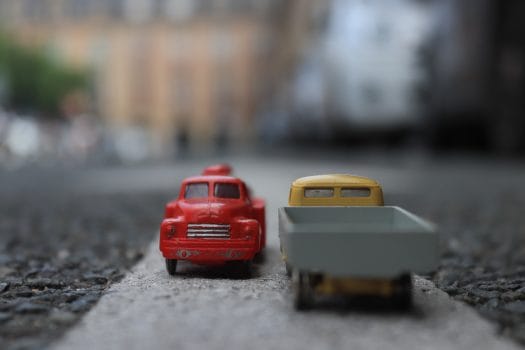 I have sent this photo simply because it isn't particularly my style of toy photography (I never post a vehicle photo; plus there is no Lego minifigure in it), but I like the depth of field and the way both trucks stay on the white line. You cannot see Paris at the background, but I've kept those for my own Instagram account. Special thanks goes to Stefan for lending me his father's toys. 
This was my first Toy Safari and it was an incredible adventure! A bunch of toy photographers traveling from all Europe/World in one big city only to take pictures? Yes! But not only! To meet new passionate people, laughing, exchanging toys for one picture, talking for hours about toys and more. This is why internet is so great. Now I have 15 more toy photographers friends, not only Instagram accounts I follow. This is priceless and Stuck in Plastic offered us this possibility. THANK YOU guys!
When you talk about Paris, everybody thinks about the Eiffel tower and, as a French girl, I think about tourists all over the city. This picture is a way to play with those two thoughts: here is my skeleton, on a touristic souvenir in front of the iron lady. And, without a legend, you know he's in Paris, enjoying his journey!
It was my first toy safari and I couldn't have wished for a better one. All of my new friends made it so magical for me, that it's hard to get back to reality (hence the PSB). I started to feel very safe in the group very quickly after meeting everyone. It was like meeting long lost friends, or finally meeting my tribe. A place where I finally fit in. I heard beforehand that it is supposed to be great, but I didn't expect this level of greatness! If you are at least considering going to one of these, then just GO! You won't be sorry!
Monika
Monika is not a toy photographer. She is Jana's friend and joined us during the safari. She wanted to share one of her funniest moment of the weekend
Day 4:
"how far is it?"
"only 10 minutes :D"
..sigh.."did I expected any other answer? :D"
(I am smiling while writing this :) )
For me this toy safari was about the people, the support you feel from the whole group. A true Fellowship of the Bricks!
The ghosts are traveling along.
This toyphotosafari in Paris proved again to me that there will always be some certain things that you can always rely on. Some of them are very dear to me, others are truths that need to be accepted. Like this one: always have sunscreen with you (or at least some Aloe gel in case you forgot the first). Or: Don't be afraid to meet strangers; when you leave the safari most of them will be friends. Also don't underestimate the fellowship of the brick (this may sound like a warning but it's more of a welcoming promise). You can never bring enough toys. You can never take enough pics, not of toys and neither of those behind the scenes moments. Better not ignore your inner child. Rather let it play and have fun.The list could continue for oh so long. Whether it's your first toyphotosafari or not, you'll most probably feel the ghosts (the spirit?) of the safaris  gone by: there's always a hunt for the next coffee shop; there´s never enough sleep; someone always gets lost and is found back again (#wheresboris) and time always flies by at the speed of light.  Or to sum it up in one sentence: The memories… well, the memories created in these precious hours may easily last a lifetime. 
It seems after each safari I feel the same way, but this was really the best safari ever. So much fun and toy silliness with old and new friends. Thank you everyone for making this weekend so magic, and thank you to our fearless leader for making it such a success.
The best thing about going to a toy safari is not, in fact, the toys. It's the people. It's the friends you make there and my third Stuck in Plastic toy safari did not disappoint. Meeting old friends from previous meet-ups, and making new friends, was the highlight of the trip. If you are ever in doubt about going to a meet-up, all I can say is 'go for it.' You might come home exhausted with sore feet, but you will also come home with raised spirits and endless happy memories from the trip.
Visiting Paris through the eyes of Julien amidst an amazing group of fun people and their toys for three days was just absolutely great fun. This isn't my first toy safari, and while every safari has its unique moments, Paris just reconfirmed we have to continue doing "this". Visiting awesome places, with awesome likeminded toy photographers and sharing the passion. Old and new friends alike.
I selected a slightly different kind of photo. A night landscape. A tradition that started in Edinburgh to take an extra walk at night. A tradition we for sure will continue. And one of many beautiful memories that will stay with me. This 10-minute walk along the Seine when the last metro has gone for the day.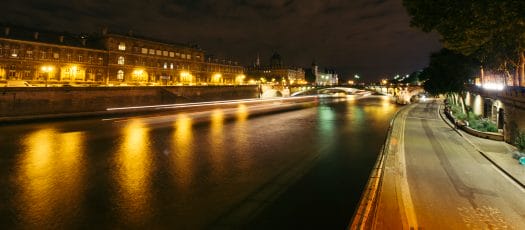 Just playing with toys.
A toy safari can seem to be quite a strange idea for someone who doesn't listen to his inner child.
But in fact it's an awesome experience.
You finally find a group of people who share the same craziness that's make you weird for « normal » grown ups.
I just spent one day with all you crazy people in the city I love: Paris.
Hanging around with our Legos, crawling on the ground for our best picture ever. But I also met the nicest and kind people ever, even if we shared just a few hours together.
Julien, the organization was awesome.
I think that we all miss this moments we spent together and we will cherish the memories for a long time.
Thank you so much for some very nice days with fantastic people and a lot of fun!
Paris is the 4th Toy Safari that I have been to (after Hamburg, Edinburgh and London), and with each meetup I make new friends and new memories. I can't wait until the next one.
Being new to the toy photographer community, it was my first toy photo safari and a unique experience. I thank Stuck In Plastic and especially Julien for the organisation. It was a safari worthy of the enthusiasm and benevolence that animates toy photographers around the world. To welcome passionates in the city where I live allowed me to rediscover it under a playful and artistic look. I thank you all for coming to Paris. I thank you all for your kindness, your "joie de vivre".
What a weekend it was!
It's been several weeks already but the memories are still coming to my mind. I had such a great time rediscovering my own city among friends.
I gave myself a large workload to prepare the best possible weekend. But seing how people reacted, I know it was worth it. All my "stress" melted away as soon as people started to arrive in Paris on Thursday.
And then, I started enjoying the moment. But not for the location, not for the toys, but for the people. I was so happy to meet my friends and make new ones.
What a weekend it was!
I will take the opportunity of this post to thank everyone.
I would like to thank the SiP crew for believing in me with this project.
I would like to thank all the #SiPgoesParis2018 participants for the leap of faith and traveling across Europe for a couple of days, to play with toys. (You/we are crazy!)
And I would like to give special thanks to Bettina who helped me in the shadow in making this safari such a great moment for everyone. Thank you for your constant support and advice.
Stuck In Plastic.
The creative collective of toy photographers.