Fuzzball.
A quarterback (commonly abbreviated "QB") is a position in American and Canadian football. A sport not to be compared with that other kind of football that is currently ongoing in the 2018 (FIFA) World Cup of Football . The name quarterback comes from the line up on the football field, where you used to have a fullback and a half back. The "halfback" was halfway between the fullback and the line of scrimmage, and the "quarterback" was halfway between the halfback and the line of scrimmage. Hence, he was called a "quarter-back" by Walter Camp, a famous halfback, and football coach in the late nineteenth century.
Interesting, no?
A quarter.
The half of the half.
One fourth.
And a period in a year.
A period of three months, that divide the year nicely into four pieces or quarters.
And we are on the last day of the second quarter.
Time to be that quarterback.
Look at the last quarter, and kickstart the second half of the game this year.
It has been a jam-packed quarter.
The number four.
We kickstarted the month of April with a fun celebration contest, together with TLG and some other awesome toy photography communities out there.
You all rocked and joined in the fun throughout April and May, and it was almost impossible for us to pick one winner.
We loved all the entries, but ultimately submitted our favorite four brick tall image by Anna aka @fourbrickstall
You may remember Anna from our Where Is Anton competition, and it shows that persistence together with a creative eye and some fantastic photography may land you some awesome sets to play and shoot with.
And the fun is not over yet.
Anna is throwing her own little competition and gives away a full set of Series 18.
Contest ends on July 11th so you still have time.
Full details below.
Two Quarters is a Second
Since this post seems to be all about references to halves and quarters, we should not forget we still have to announce the second (that is two quarters combined) runner-up of our little contest.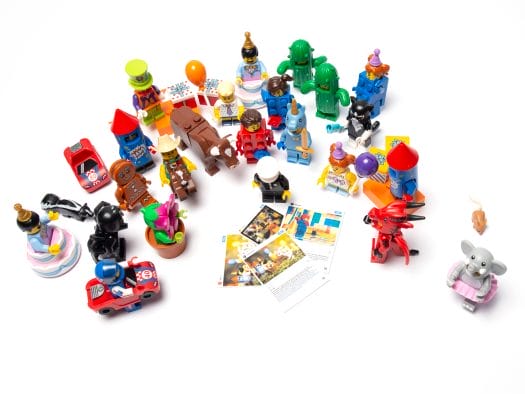 And we could not decide.
At one hand we loved the whole party series that Jo shared with all of us.
A picture a day, keeps the party a life.
And on the other hand, we really enjoyed the cross-pollination of Bevvy between our SiP goes 52 and SiP goes 18 series.
We will send a full Batman crew to Jo to celebrate the outdoor party, and Bevvy is getting a slightly well-traveled set of Series 18.
Travel.
Talking about travel.
This quarter was one packed with travel.
We went to the RLFM days in Billund.
We traveled to Paris (again).
And the summer holidays have not even started in full swing.
Quarterback.
So, this quarter is coming to an end.
But we will soon be back, in full swing, with a new creative contest for you to enjoy this summer and much more. Much. But first, the final image in all its glory. Well done, Anna!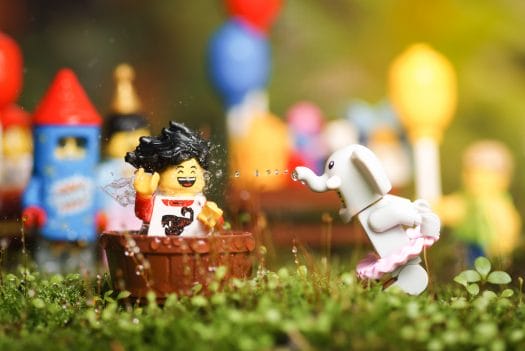 Now, did anyone say Quarterpounder with cheese?
Stuck In Plastic.
The creative collective of toy photographers.