Play Well
Next weeks word is Leg Godt.
Play well.
Having Fun.
I doubt that Ole Kirk when he founded LEGO in 1934 could imagine what fun he was about to unleash on this planet with Kirk's Kuglebane.
Fast-forward.
In 1978 the very first classic LEGO minifigure was released across the LEGO castle, space and city themes.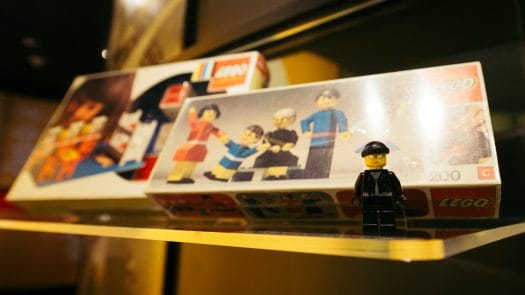 And 40 years later we are having a party.
And what a party.
An awesome party.
A party in celebration of that very first policeman of set 600.
An awesome party.
A party with lots of fun and goodies to give away.
Toy photographers around the world celebrating the minifigure in all its glory.
Party time.
With awesome prices for your creativity.
And an amazing set of perks to unlock.
TLG is giving away a full box of Series 18 and some more.
1 box (60 bags) of 71021 LEGO Minifigures Series 18, a $200 USD shopping spree on LEGO.com and an exclusive Series 18 poster signed by the LEGO Minifigures designer, to be precise.
Stretch Goal One unlocked.
We just unlocked the first stretch goal, and Stuck in Plastic (that is us) is kicking in a full series 18 (without the policeman) for a runner-up.
And so here is the next stretch goal.
We have today close to 100 posts tagged and reached the 20 unique toy photographers.
The next stretch goal is a policeman in a sealed bag (*).
We will unlock this one if we reach 200 posts and at least 30 awesome toy photographers tagging their fun new creative work to #sipgoes18.
So tag some friends to join this challenge and keep on clubbing like Four Bricks Tall.
The more people join, the more fun and the more prizes there are to give away.
My little fun.
Here is my contribution to #sipgoes18 and #sip_leggodt
Looking forward to yours!
Boris
(*) We have a master plan to the sealed bag, but we reserve the right to just give a policeman in a opened bag if our plan is not working.
(**) Let us know in the comments what you want as a third stretch goal. The party is in full swing and we just can't stop having fun.