Flexibility
Welcome to a quick roundup of week 16 in our #SiPgoes52 challenge of 52 words.
This week's word is Flexibility and I'll share with you some thoughts and own experience with this one.
As with some of the earlier words, there are different meanings about flexibility.
Physical
Some of you took a look at the purely physical side of it. (Which reminds me that I should get back to attending yoga classes)
[instagram-feed type=hashtag hashtag="#SIP_flexibility" num=16 cols=4 showcaption=false]
Psychological
But looking closer, there are also entries telling about the flexibility that is necessary every single day. The one that is often taken for granted in our hectic, busy and global times:
At work.
With the family.
With public offices.
With business partners.
The list could surely continue for a while.
Here's to you
I'd like to give my respect to all the people who fulfill this act of balance every single day:
You are everyday heroes!
But I'd also like to tell you all: Sometimes you're stretching far too far for too long. Maybe between your work and your family. Or between your parents and your partner. Or between some colleagues who don't get along too well.
Then there might come a point when you feel like raising a single hand is too much for you, not even speaking of stretching. You feel withdrawn in a corner and can't get out. Please take good care of yourself. Let others know about your personal limits. Because recovering after having gone too far might take much, much longer than you can imagine.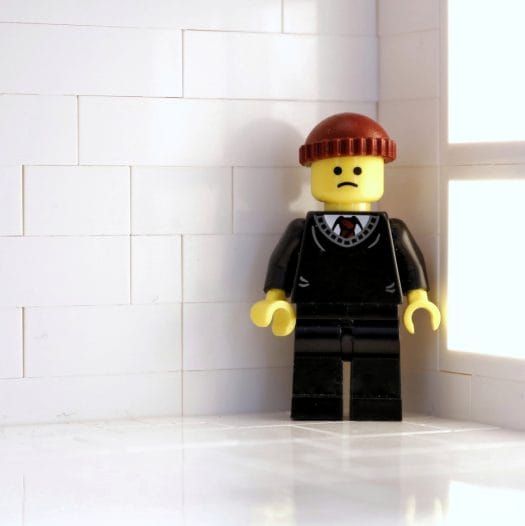 And to all of those who feel they have already gone too far:
Reach out and tell someone about it. You are not alone. There's always someone there who cares.
Last but not least…
Thanks for reading this far and have a great day wherever or whenever you're reading this. Rest assured that we're super happy and super excited about every single entry for our little challenge! Have you already got an idea for next week and Integrity? Looking forward to it.
P.s.: Have you attended our party and entered our other little competition? It´s not too late but better hurry! The prize is definitely worth it…
A Non-Belgian living in Hamburg, Germany. Curiosity-driven and mostly to be found on tiny adventures and great journeys.