Week Nine.
We are in week nine of #SiPgoes52 and this week's word is recognition. Recognition can mean a lot and is used in a lot of places. From pattern recognition in computer science, over OCR (optical character recognition) to recall in neuroscience and the more common sociology driven recognition.
Thank You
For me recognition this week boiled down to a simple thank you.
No difficult interpretations but just taking the time to stop and recognize a job well done, by saying thank you. We sometimes take recognition for granted. (I for sure could become much better at recognizing the contribution of others by saying thank you more often.)
And this is what I liked about this weeks word.
An inner reflection of myself, that I can act upon and try to be better at.
Say thank you more often.
A small token of recognition.
Celebrating and Recognizing Success
Some of you picked up on this theme as well. While others looked at the bigger celebrations. The Oscars took a prominent place in this weeks series as well, with the golden LEGO Oscar featuring in some of your work.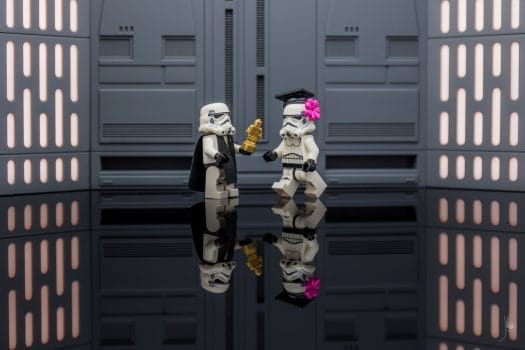 IWD
And International Women´s Day also got a prominent place in this weeks exploration recognizing and celebrating the social, economic, cultural and political achievements of women, like legocllc so rightly put it.
Recognition
While some of us took it more literal.  In the classic sense of recognizing an object, regardless if it is in focus or not.
Thank You
I really enjoyed reading all the individual stories you shared with us.
Let me thank you for joining us on this toy photography adventure.
Thank You,
Boris
PS. The featured header image is a small tribute or thank you to an old friend. A special thank you to someone I hope to meet soon in Hamburg and explore together with him his view on recognition.