Community
This week's word is community. According to our good friends at Wikipedia, it is defined as:
A community is a small or large social group of living things who have something in common, such as norms, religion, values, or identity.
We've seen in this week submissions both the idea of geographical community or virtual community.
Particularly, community relates strongly to the toy photography community and to us here in Stuck in Plastic. As a community mostly active through social media, it fits in the category of community centered around a virtual space. However, creating social connections in the physical world and expanding our community into real-life relationships is also important to us. This is why we organize each year a toy safari…
So what better way, than sharing some more details about the 2018 edition of the Stuck in Plastic toy safari as part of this weeks word, community!
Here goes …
SiP goes Paris
As you most probably know, our next toy safari will take place in Paris from June 15th to June 17th.
Since we are now around 3 months before this exciting weekend, I wanted to share a bit more information with you, our SiP Community.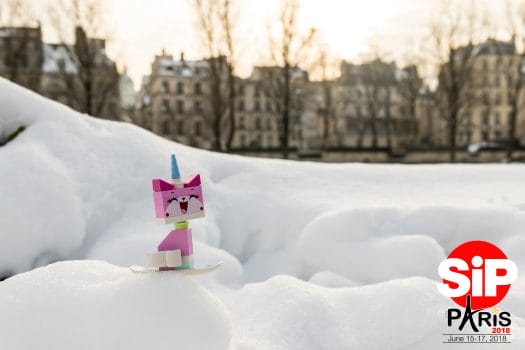 The Facebook group
We just created a Facebook group where you can join and discuss travel plans, accommodation, and other practicalities. If you have any suggestion of things you would like to do, feel free to let us know.
Here is the link to our  Facebook group
The plan
Right now, the plan is pretty vague, but this is what we have in mind:
Thursday evening: Preview night
We will meet at some location in downtown Paris (like the LEGO Store des Halles, a typical meeting point during our safaris) to start the weekend. Old and new friends will meet, chat and maybe start taking pictures. We will then eat together, and maybe start walking around Paris if people are motivated.
Friday and Saturday:
We have plenty of things to see in Paris.
I will organize a walk along the Seine to discover most of Paris famous monuments. We will go to the Eiffel tower, see the Louvre Pyramid, Notre Dame Cathedral, the Invalides,…, discover places where I like to take pictures.
Nothing is really planned, but I would suggest bringing some comfy shoes because we will do a bit of walking during the weekend. Of course, at any time, if you wish to stop or use the subway to join another location, it won't be a problem since the public transportation network is pretty well developed in Paris.
Sunday:
Usually, toy safaris end officially around noon on Sunday. But since I live in Paris, I will be around for those who want to stay one more afternoon taking pictures of toys in one of the most beautiful cities of the world.
Monday:
I know that some people are interested to stay one more day in Paris for one special activity. So, on Monday, we plan on going to Disneyland Paris, to enjoy the day at the park with anyone who wants to tag along.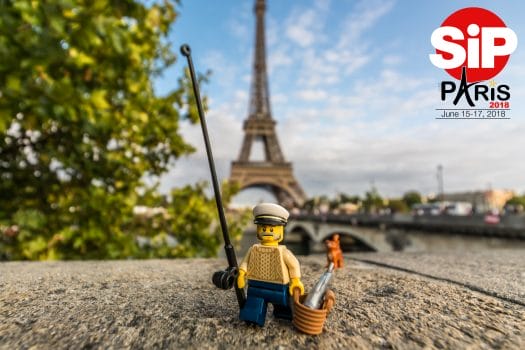 Logo
And yes, we have a logo.
For this edition, I came up with a cool logo that we will be using while communicating on the subject.
Don't hesitate to download it and use it too, if you want to promote this event.
Download link: Logo with text in black / Logo with text in white
Registration
Finally, if you intend on coming to the toy safari (even if it is still a "maybe" at the moment), we would really appreciate if you could fill the following survey. The objective is to get a better idea of how many people may attend the weekend.
For that, we created a classic Google survey.
And here is the link to the survey
I hope this little post will help you and our SiP Community to get motivated for this awesome weekend.
I can't wait to welcome you in the city of lights.
See you soon,
Julien / Ballou34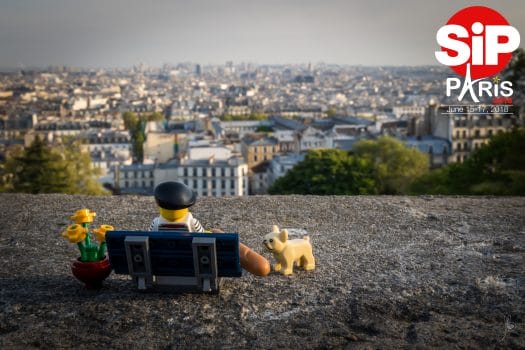 Aeronautics engineer by day, toy photographer by night.
Exploring the world with his plastic figures.