We are now 7 weeks into this year challenge, here on Stuck In Plastic. A new word (value or emotion) every week with a picture to illustrate it.
I am glad to see that many people are participating with us, taking and posting pictures on social media using the hashtag #SiPgoes52 .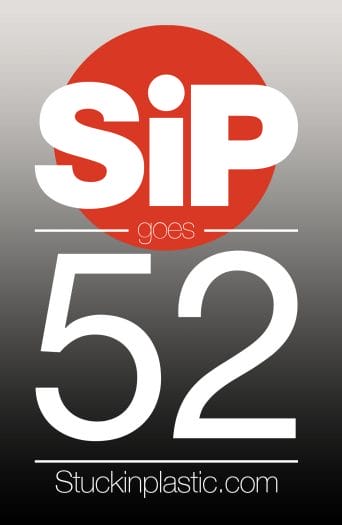 But let me share with you my plans for this project.
At the beginning
Initially, when Boris told us that the plan was to illustrate 52 values during the year, I was a bit dubious.
I struggled in 2017 to have 12 pictures for the 12 words (and for some months, I didn't even write a post). So 52 pictures seemed like an impossible task to tackle.
Would I succeed? Would I be able to find inspiration all those weeks?
But I kept my mouth shut on the subject and waited to see…
The end of 2017 was not easy for me. I was in a creative slump. I was not motivated by anything and started to think:
Why am I doing this stuff? Is it worth it? Is it time for me to stop?
The more I asked those questions, the more depressed I got.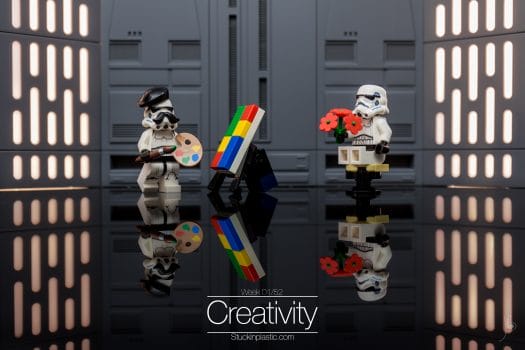 The 52-word project
I think, this time, the 52-word project saved me.
It was Monday, January 1st 2018. We were in week 1.
I had my back against the wall. I did not want to fail (especially at the beginning). So, I had to come up with something. I needed an idea for a picture. Actually, NO. I had to come up with an idea for 52 pictures!
I needed a plan for the whole year.
Because of my work which regularly intrudes in my life and modifies my schedule at the last moment, I had to find a solution to be able to provide something every week. Yes, for this project I wanted to be creative and share 52 new pictures.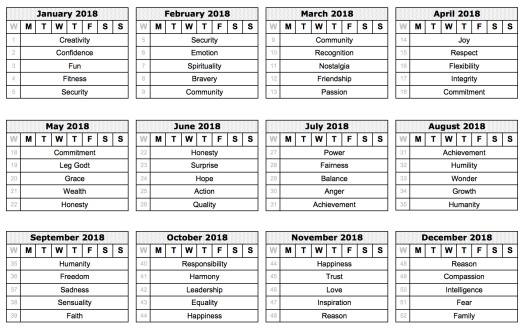 So I decided to go with a theme. A simple set-up and some characters that I would use on a regular basis.
And finally, it clicked.
I wanted to change from my usual pictures and do something indoor for once. That way I don't depend on the weather and I can shoot at any time of the day.
I wanted a simple set-up.
I had some plastic wall panels from the Star Wars universe at home, that I never used and they would be a perfect candidate for a background. That was my theme. I liked the symmetry of the walls, so I decided to go with a black plexiglass floor, to use the reflection in my pictures.
As for the characters, I decided to go with classic Stormtroopers. I know that a lot of people use them in the toy photography community, but I found the subject interesting.
I was going to take 52 pictures reflecting on 52 human values and emotions. And for that, I would be using stormtroopers who only display blend emotions with their helmet.
We never see them as actual human beings in any Star Wars movie. We don't know how they actually live on the Death Star.
So it would be interesting to give them some life and emotions.
Perfect. I had my theme, my set-up and now for the pictures idea.
My workflow
Boris shared the schedule with everyone on the blog a couple of days before the new year. The first thing I did was to print it in several exemplars and put one on my wall at home, on my desk at my office, even at the end of my work notepad and of coure, I kept one version at hand on my phone. That way I could always have a look at the schedule to see the next words to come and have the complete list.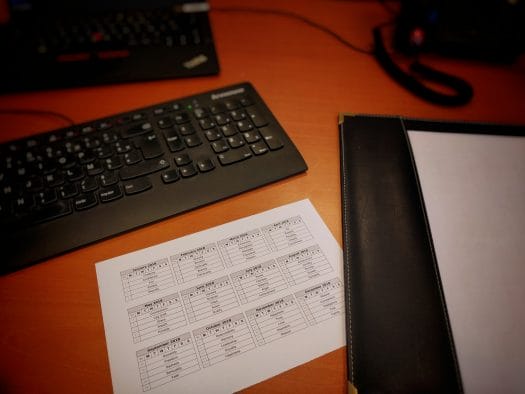 I usually think about my pictures when my mind can escape: either during my daily commutes, at home or during boring meetings at work. And I either write some synopsis/description of the picture or I doodle something. It helps me get a general idea of the picture and can also help me to have a list of accessories and parts that I would need.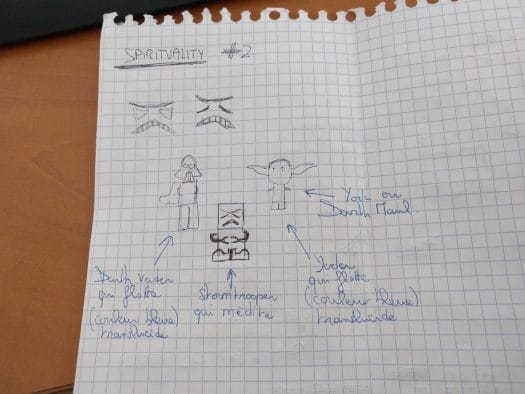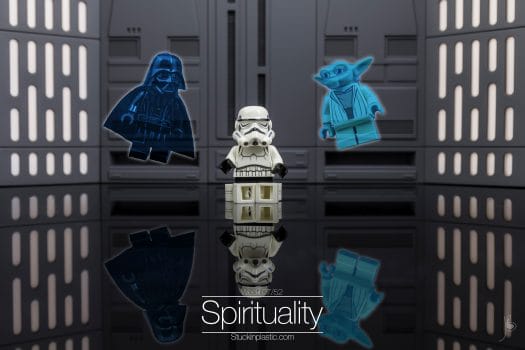 So, I started a spreadsheet on my google drive with my pictures ideas, and I keep it updated on a regular basis. I can easily add stuff from my computer or my phone.
Then when I have time at home for pictures, I set up the "studio" and do several of those already planned pictures.
So, I came up with another spreadsheet to track my picture ideas, the pictures I took, and the pictures I posted online.
(Am I a control freak?! Maybe)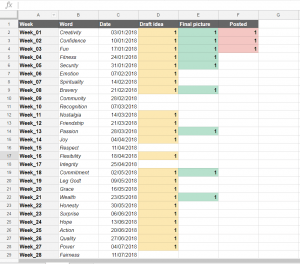 Having pictures in advance also helps me improve them. I have time to look at them, study them and if needed, I can decide to take them again from a new angle or with a new setup or story.
Now that I start getting ideas about future pictures, I see the project as a whole and I will encapsulate stories inside. That way, at the end, you will need to look at the bigger picture. You will notice some recurring characters and if you put the pictures in the correct order, you will see a story. But shh… It's a secret for the future.
Even with all that preparation, there are still a lot of words which need ideas or pictures, so I will definitely have work for the whole year.
But at the same time, with each word, I like to take a look back at my pictures, the ones I took in the last years, to see which ones share the values on the list. I have a very strong link with some of them and I will share that with you during this year on the blog.
For each picture, I try to reflect upon myself. See what the word inspires me and what I feel thinking about it. It's a very deep and interesting project. And to be honest, I am really glad I kept my mouth shut when I was not trusting it at the beginning, because I am definitely having fun.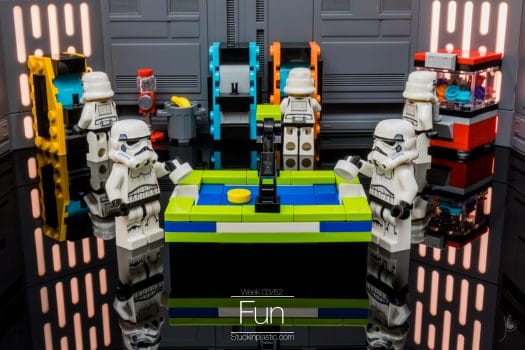 By the way, since my mind was bursting with inspiration at the beginning of this project, I even found a name for my series of pictures. A simple one.
And during that whole year, I hope that you will enjoy, the "Life on the Death Star".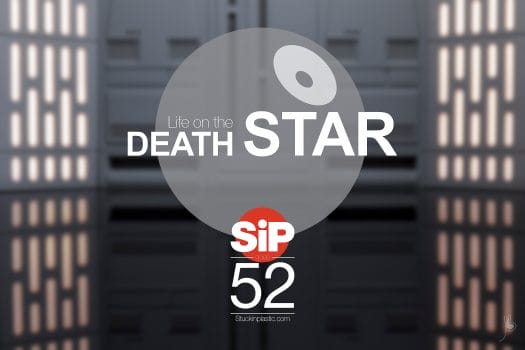 Julien / Ballou34
Aeronautics engineer by day, toy photographer by night.
Exploring the world with his plastic figures.