Week One of the new year is coming to an end.
For some of us, the working life is about to start again tomorrow, while others (like yours truly) have enjoyed their first weekend of the year. We started this year with a completely new challenge. A challenge we explained in detail in the last week (52) of last year in this post.
52 weeks. 52 words.
We are embarking on a year-long exploration of 52 words.
52 values and emotions and everyone can join at their own pace.
You can pick up one word a month, you can follow us on our rhythm and explore a word a week or you can just cheer along.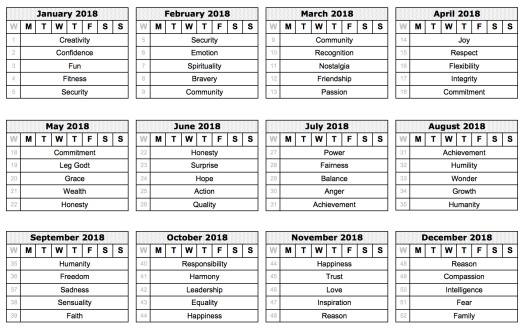 And when we shared the challenge earlier last year, we knew the four of us were committed to exploring this. We liked last years challenge. We talked about the new one extensively in our chat and hangout sessions. Yet we had no clue if you would be interested in this.
A leap of faith.
An open invitation.
Another acoustic invitation to play.
And what a response we got. Old and new friends alike joined the challenge, and I am sure you will inspire others to join in this exploration of words with us.
Your Week One.
In our first week (at the time of writing, somewhere on a sunny afternoon in Sweden), we got 27 entries from creative people all over the world posted on our IG platform of choice.
[instagram-feed type=hashtag hashtag="#SIP_Creativity" num=16 cols=4 showcaption=false]
If you don't follow each other on IG yet, now may be a good time to connect. This is not some kind of "like for like" or "follow me" scheme, but the values we will be exploring are all human values. They are what makes us this species that walks on this planet while taking pictures of toys.  Sharing our values, our stories, across the globe. Connect and interact. Engage and explore each other's creativity.
And in a mixed order only IG can explain, here goes:
thomas_thoresen_ | brickprawnz | eatmybones | tomekskog | brickologie | legomommy_go | legojac | herrsm | legoschmidt | fubiken | blueberryhillsforever | reiterlied | legocllc | mister_bricks | am.i.artiste | legoteam_cm | legobecky | brickcelona | donaldsshadow | legorunner | bevvypix | ballou34 | legobysuss | iancockayne | lego_minifig_photos | robp787 | _me2_
And there are others that will join us for sure in the journey. Like Karine asked, you don't need to shoot LEGO. Any toys, even wooden ones (sorry, silly joke) are more than welcome to join the SIPgoes52 challenge.
And some will come later today or early next week, like Sacha1982.
And that is OK.
There is no pressure.
No need to post.
Everyone's own (acoustic) rhythm.
My first week.
So, what did creativity mean for me in my images this first week?
I got my hands on a set of new Batman Series 2 figures when I visited my local LEGO shop here in Stockholm to get my Xmas present (more on that later). Not all twenty, but we managed to get 16 unique figures through a tried and tested feel the bag approach.
And I wanted to explore the joy of shooting something new and afresh with a very simple setup.
Spark creativity with a simple set of lightning (one beauty dish acting as a gigantic softbox and a simple backlight) with a simple backdrop. Try to create a feeling I have seen in other images, like the rocket boy of Kenton. And then not just pull it off once, but repeat the new creative style consistent over a set of images.
And what better way than to be Batman (more on the CCRM later – keep an eye out for the real Batman) and give it a go.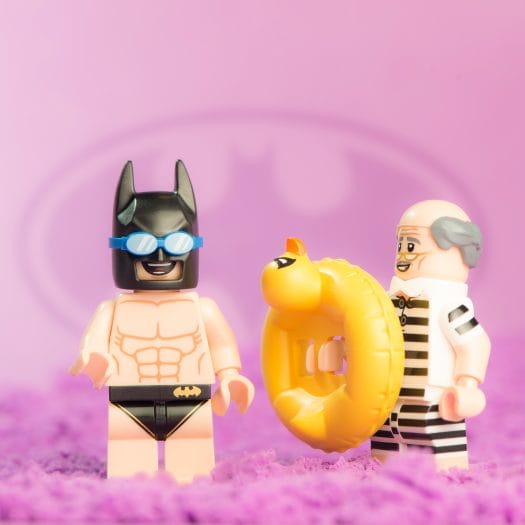 Not sure how confident I am in my new achieved shooting style, but confidence is next weeks word.
And that is an altogether different post.
Boris aka Me2