Every photographer has these kinds of questions when looking into the viewfinder.
What about my aperture.
My focal length (or should I say glass).
Or my shutter speed.
Yet, I am sure some of us will have wondered along the lines of Gaugain.
[clickToTweet tweet="Where do we come from? What are we? Where are we going? Questions all toy photographers ask themselves." quote="Where do we come from? What are we? Where are we going? – Gaugain, Toy Photographer at heart " theme="style6″]
These are eternal questions our species have asked itself since the olden times.
Not just Gaugain.
From folks like Anaximander (/æˌnæksɪˈmændər/; Greek: Ἀναξίμανδρος Anaximandros; c. 610 – c. 546 BC) to Dan Brown (born June 22, 1964) and his latest book, Origin.
A book I can warmly recommend.
Toy Photography, Please?
So what does this have to do with my toy photography?
The question of why is not new here.
We have been exploring it since 2014.
Yep.
Why has been along with us for a long time.
Here is the full series if you are curious.
Now, this post is not about the past or all the historical posts we have shared with you. This post is about my personal why.
My last word of twenty seventeen I already shared with you in Sapiens. Humanity.
Why I am taking pictures, of toys.
Inner Child.
When I started this year's acoustic journey, I did not know where we would land. I knew that Stefan had my back. And I invited two dudes to join this new adventure ahead. And we explored twelve eleven words together (thanks for joining, Julien and Maëlick. You two gentlemen did influence me this year).
So eleven words, a journey from reflections and inspirations, over projects, travels, and numbers to craftsmanship, holidays and focus, ultimately landing me with LEGO and a book I did not print.
My final word for twenty eighteen is humanity.
I am not Elon Musk.
The magic he does to make us an interplanetary species is amazing.
And when I look at his biography or look at the Netflix Mars series, it is easy to feel small. Wondering why one would even shoot plastic.
Just a brick in the gigantic universe of change.
And this is where my Why forcefully kick in.
I want us to be aware of our inner child. Share the joy of play. Full of wanderlust and innocence.
Maybe I will send a toy photography to Elon so he can include that in his next Falcon (not the Millenium, the other one).  To keep our inner child alive, because that is what defines us as being human. Wanderlust, Imagination, and Play.
Boris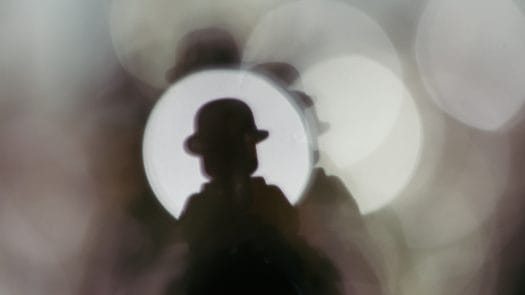 PS. The word humanity comes back in next year challenge (more on that tomorrow, so I promise I will at least have tried to speak to the inner child of Elon M. by then) somewhere in August.