A couple of weeks ago, after the fantastic LEGO house  Fan Pre-Opening, I left Boris to go to Skærbæk, a town on the western coast of Denmark, for SFW (read Skærbæk Fan Weekend).
But what is Skærbæk Fan Weekend?
If you don't know what SFW is, here is an extract from their website to help you understand its history.
In 2005 the LEGO® Company started a small get together with some AFOLs.
That event was called the LEGO Fan Weekend.
Through the years it developed and growed to a fantastic event. Somehow the LEGO Company decided ten years later not to continue the LEGO Fan Weekend. Seriously bad news for the fans and so three AFOLs decided to take over the organisation:
in 2015 the Skærbæk Fan Weekend was born!
Fans from all over the world are coming together in Skærbæk and share their passion for the brick. No hand-luggage bag is too small that even the AFOLs from oversea are bringing some of their brilliant creations to Denmark.
But not only AFOLs are joining us, through the weekend the event is open for public visitors.
Skærbæk Fan Weekend this year
This edition of SFW was the biggest ever in terms of participants and MOCs (My Own Creations – meaning original creations made out of LEGO by fans). We were more than 740 participants coming from 31 countries (including Australia, Brazil, the US, Japan, Hong-Kong, Italy, Spain, Germany, France ;-),…).
451 MOCs were registered, from the smallest to the biggest, and it was a real challenge for the steering team to have all those creations in the same spot. And for the first time, the SFW had a Legography exhibition. Shelly Corbett, Luigi Priori, Chris McVeigh and myself were showcasing some of our best work in the Skærbæk Fritidscenter.
Sadly though, our pictures were not displayed in the main exhibition halls but in the main corridor of the center leading to the reception. It meant that people going to SFW could miss those pictures but at the same time, people walking by in the Fritidscenter and who did not pay for SFW could enjoy our work, too. All in all, during the weekend we could see people stopping by to look at our pictures, always leaving with a smile on their face.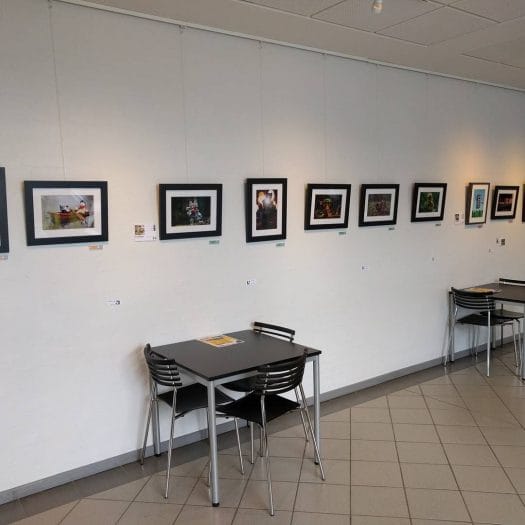 But SFW is not only about MOCs
Being a fan gathering, Skærbæk Fan Weekend is a good opportunity to exchange with the other fans of the brick. You can chat about the creations, the techniques used, the next sets to come, the Millenium Falcon release issues… during the opening hours of the exhibition or even after, during dinner.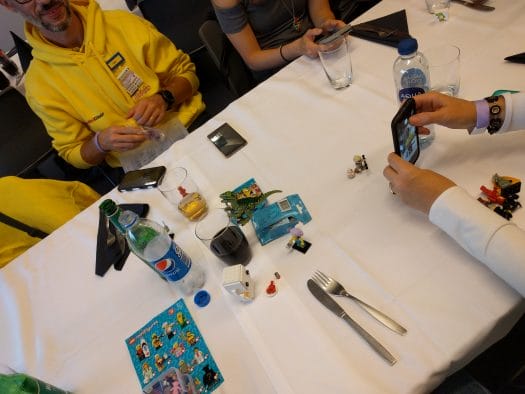 And since we were not far away from Billund, the LEGO capital, LEGO designer and employees were wandering the hallways of the exhibition.
During that weekend, some workshops were organised for the participants and speakers from the LEGO group were part of them. For example, I participated in a talk about the creation of LEGO minifigures which was very interesting.
Shelly, Luigi and I also did a talk on our specialty: LEGOGRAPHY.
During an hour, we talked about our passion, how we came to take toy pictures and shared with the audience (around 50 people) some tips and tricks that we learned. The discussions did not stop with the talk itself and some stayed after to discuss and even take part in some in situ pictures.
We even had people saying that it was the best talk of the weekend, but shh we don't want to upset the other speakers.
What did I think about SFW
For me, it was my first time participating in a LEGO exhibition abroad where several LUGs (read LEGO User Groups) were showcasing their work. It was amazing. So many great creations. So many different styles.
It was surprising to me. I saw some of the MOCs online on different websites but seeing them in person made me appreciate the craftsmanship and level of detail. People like to hide little Easter eggs inside their creations. It takes several passes to see all the stories that people hide inside.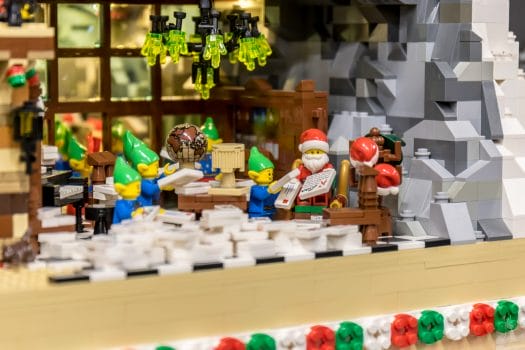 During the event, I met with some amazing and talented people:
people that I followed online and never thought I would meet,
LEGO designers who are behind the minifigures or the sets that I love,
and some awesome legographers from Denmark even came by to say hello.
I also had the pleasure to share this experience with Luigi, that I met for the first time, and Shelly. We even improvised in situ toy safari during our morning and evening commute when the light felt right.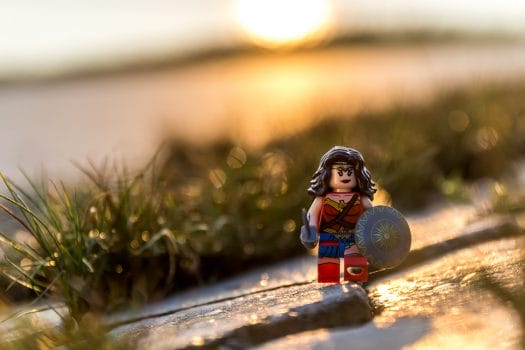 And we also spent some time in Outpost Alpha, from Luigi's space universe.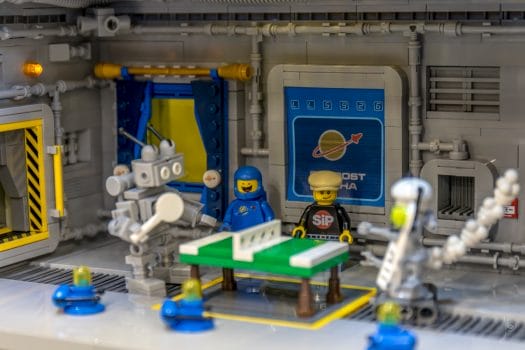 Will I come back to SFW?
Yes of course.
I believe this is a unique experience. It's one of the rare exhibitions where people from different nationalities gather to share their passion for the brick. It was an amazing weekend. I was really sad to leave after those two amazing days. I met some great people but who knows, we may see each other next time.
Julien / Ballou34
Aeronautics engineer by day, toy photographer by night.
Exploring the world with his plastic figures.