After my trip to San Francisco and seeing people using the toys of others to take pictures, I came out with a small activity (challenge, exercice, game,… – call it what you want) and a hashtag for our safari in Scotland. One Toy To Share In Scotland (read #1Toy2Share_Scotland)
One Toy To Share (#1Toy2Share)
The principle is simple.
Someone brings one toy that everyone has to photograph at least once during the weekend. One toy to share (with everyone). Read #1Toy2Share
Simple, right?
This exercise will show how people are using their creativity while using the same model.
#1Toy2Share_Scotland
For Scotland, I was the one who brought that toy. Since most of us are using LEGO minifigures in our pictures, I thought it would be interesting to use something a bit different for once. Something a bit bigger.
So, I went with a bird  (the Osprey) from the toy company Four Horsemen Studios and some accessories. Once again, it was a line of toys that I discovered in San Francisco and that I loved immediately. They are very well made and full of details and colors.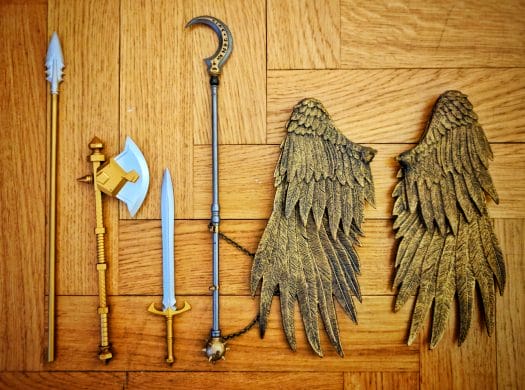 So, let's see what we came up with during our days.
Showing the whole bird
First up are some pictures of the bird in its full glory.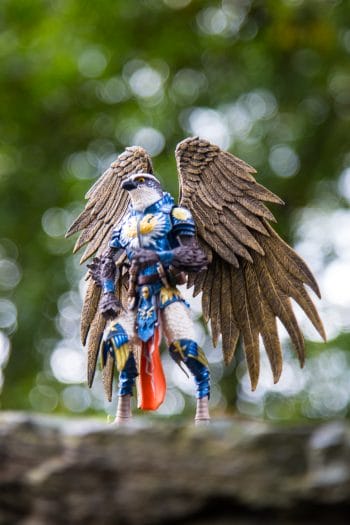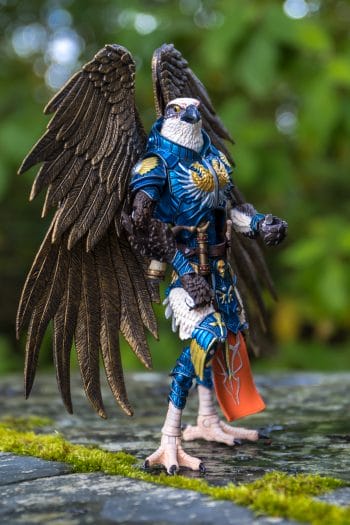 Furthermore, Stefan K. even used it to create a small story involving an alien with a ray gun.
Western-style – American shot
The French movie critics call it the "Plan Américain", which can be translated as "the American shot". It was characteristically used in the American movies of the 1930s and 1940s. It show the characters from the knee and was used in the westerns to reveal the weapon of a cowboy, usually holstered at his waist.
This technique was used by Ian and I to show a bit more of the background. Stefan M. took also a picture framed that way, but showing the back of the bird (and without his big wings).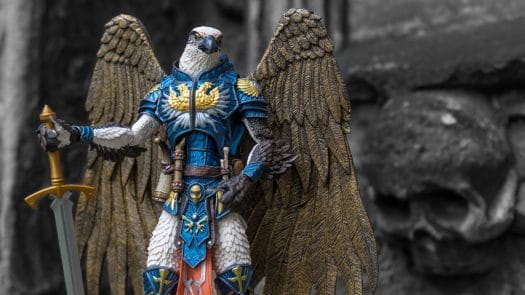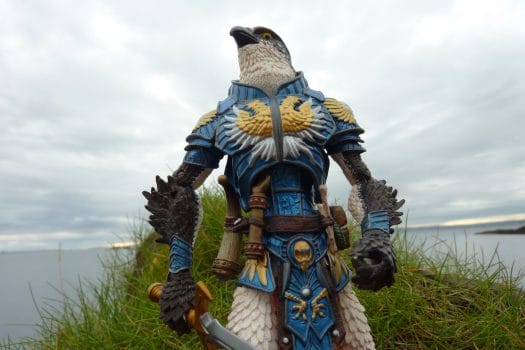 Close-Ups
It looks like Ian and myself, again, and Burak liked to play with close-ups of the bird face, focusing on the eye.
Dutch angle
Lizzy and Maelick played with angles. Lizzy even tried to make it fly over Edinburgh and Maelick gave it this childlike attitude that put a smile on my face.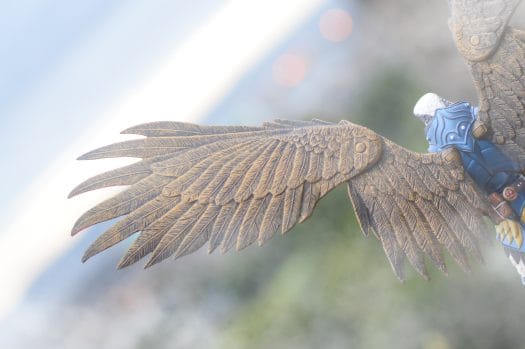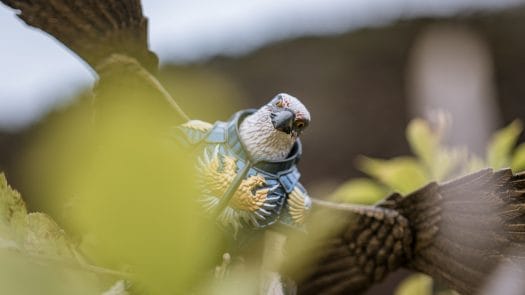 Details
Boris, Stefan M. and Burak really enjoyed showing details of the bird.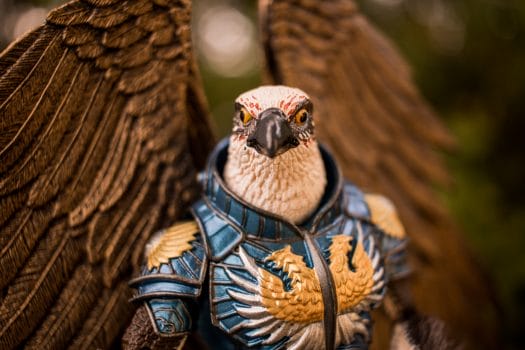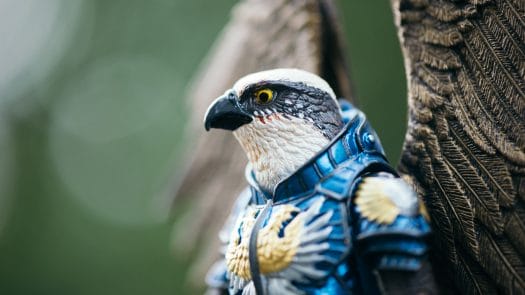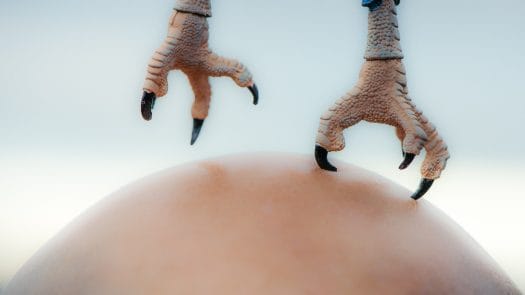 Here is a behind the scenes, of that "Eagle has landed" picture where you can see how the picture was taken.
Wide angle
Wiveka's idea came when she saw that rocky wall at Loch Lomond and had the idea for a failed landing.
Behind the scenes
On our stop at Loch Lomond, Pulup installed the toy on a rock wall, took his picture of the bird and it motivated everyone to take some/more picture of it. That's why most of the background is green in the pictures ;-)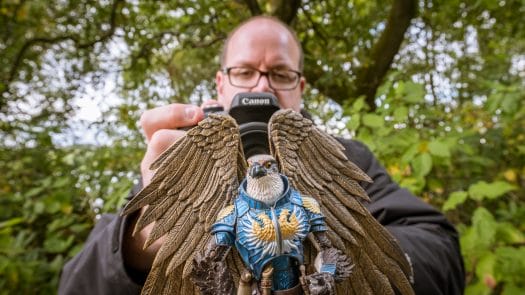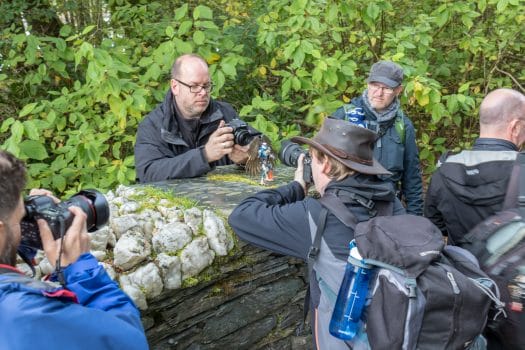 Conclusion
What can we conclude from this little experiment?
Well, everyone had fun.
Especially with those wings. Except for pictures from Stefan, Ian and Boris, everyone used the wings. They are indeed amazing.
It was great to see how people did not use the figure the same way and did not frame it the same, even with the toy in the same pose and in the same location.
We can also call out Stacy, our bad student of the weekend, because she did not do her homework… There is always one in a class.
Finally, this was a fun exercice and it will definitely come back at our next toy safari with a new toy.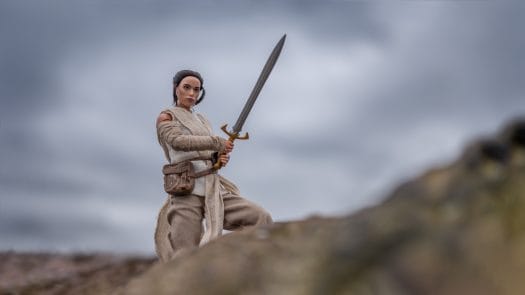 And if you want you can find more pictures already uploaded online with the hashtag #1Toy2Share_Scotland.
Julien / Ballou34
Aeronautics engineer by day, toy photographer by night.
Exploring the world with his plastic figures.