Where Is Anton.
Our latest creative contest #WhereIsAnton together with LEGO Ideas ended last weekend.  It was a real success with hundreds of photos tagged on Instagram. Since then, we've been browsing through all the awesome entries on Instagram, Facebook, Google+, Flickr and even 500px and LEGO's own gallery to find the winners of this challenge.
Sleepless nights, painstakingly looking for chromatic aberrations, sensor dust, creative compositions and cheer creative fun kept your jury awake. A shortlist of nominations in different categories lead the jury to an almost all night hangout session to come up with the final nominations, some special category nominations with an extra honorary price and the ultimate three winners of the LEGO Idea House sets we are giving away. But first we want to thank ALL of you, for taking part in this fun creative context and we will for sure do it again.
Without further ado, time to get to the nominations …
Most Creative Anton.
The first category we want to nominate and put in the spotlight is the most creative Anton. Not an easy choice, as LEGO is all about creativity and you all showed this to be true. Special mention goes to the fishing rod of Ian's son Sam in this amazing IG post and also Tomeks daughter kicked in.
And the winner of the category of most creative Anton is … LEGO_Bestie for the amazing sweater she made for Anton. We are shipping a "real" Anton to you to celebrate the creativity in this image. Thank You!
Best Actor.
The second special category of tonight is the one of best actor. The stand-in characters that took the place of the real Anton and we do want to put a few of you in the spotlight. All trademarks reserved, and don't mention it to George or Walt.
Ozzhead.
In a galaxy far away, @ozzhead entertained us what an alternative reality to where is Anton.  A most beautiful series that made more than one jury wooz over the images.
Made in the seventies.
When Trevor posted his character of Anton, some of us just fell in love. Paper art, a pink fishing boat, the one and only Hulk with a sailor cap and two sharks. What do you need more? A light tower and a punch line.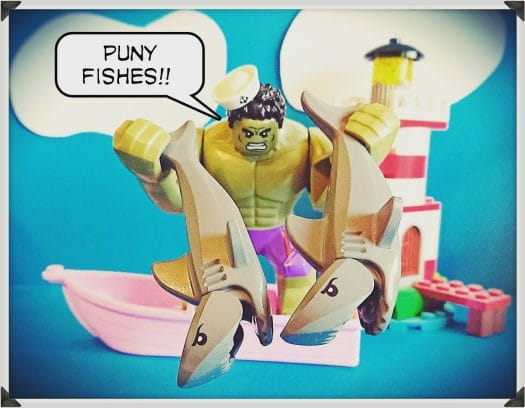 And best actor goes to … Wendy
None of the nominees here need a real Anton. Their fantasy takes them places, and their creativity is awesome. But we do want to ship one Anton to Wendy and sea where she is taking Anton next.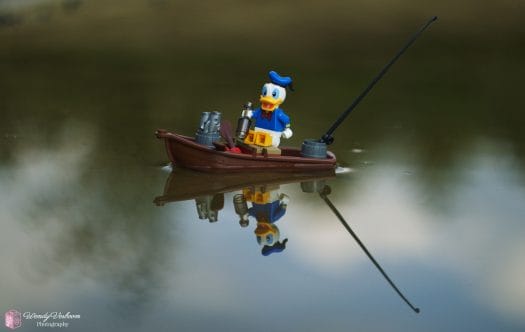 If you have not seen Wendy's work before, then take a look at her fantastic G+ profile here. You will find a few galleries you may want to follow. We love her work.
To Boldly Go …
In the category to boldly go where no Anton has gone before, we have two nominees this year (we hope Robert will get a second set of his sea village into LEGO Ideas so we can repeat this adventure next year).
Gone Fishin.
When we saw Anton in the fishing store in Istanbul, we knew @toysofnorton was a passionate toy photographer behind the lens. Asking your local fishing store to get up and close with your toys ain't for the shy and faint of hearted.
Gone Swimming.
The second nominee and the winner of his "second" Anton is no else than @Minifignick. If you did not hear the story of how his "first" Anton went swimming, then head over to this thread to discover what happened in Polperro.
Special Nominations
In the category of special nominations, we have a set of toy photographers that kept us going back to their work, or caught our eye with a smile. The paper art from Kenton goes without saying in this category.
Ice Fishing.
But also the playful Ice Fishing of Tyler got some of us going back to this creative image.
And then there was Tomek.
Not just the proud father of Helena in the category of creative entries, but the photographer behind some blended reality images that got the jury hooked.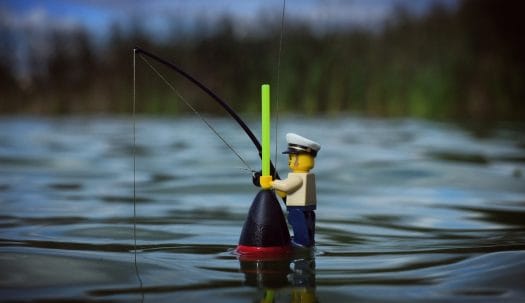 The after party.
When Serhat caught the eye of the jury after the deadline with #wherehastherumgone, we knew we had to celebrate the rebellious late entries. Congratulations to making it to our nominees, @telefonfotografcisi we love this entry!

The retired shoretrooper.
And then there was terovision and his all-terrain fishing platform going into the sunset. An awesome build, in an awesome location, with a beautiful sunset and just the right tad of flair. Our third and final runner-up Anton is on its way to explore the AFTP and the sunset.
And then it is time to make it to final three.
The three winners of a full LEGO The Old Fishing Store.
And the winners are …
Pulup.
One of the three houses was reserved for one of the participants on the SiP Goes Scotland toy safari and shooting Anton in Scotland and beyond. The jury unanimously selected Pulup of Montreal for his dedication in taking the house everywhere around in Edinburg and the Scottish countryside. The world may not have seen all the beautiful images he took and is going to take of Anton, but we got a glimpse behind the screen and he is our first of three to enjoy a Fishing Store. And not just any fishing store. A fishing store that traveled all over the Scottish countryside.
The world may not have seen all the beautiful images he took and is going to take of Anton, but we got a glimpse behind the screen and he is our first of three to enjoy a Fishing Store. And not just any fishing store. A fishing store that traveled all over the Scottish countryside.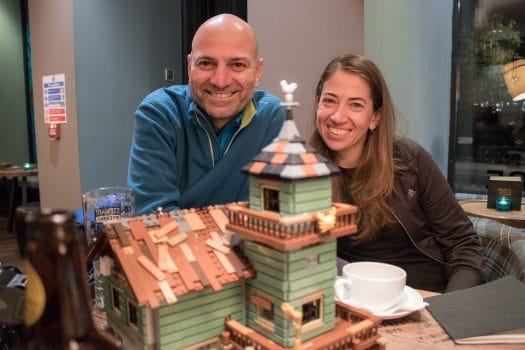 The Aphol
We featured Marco before with his series on Anton, and his entries were a strong rock throughout the selection process. Very creative and good photographic qualities made this execution a clear winner.  Congratulations Marco. The second LEGO Old Fishing Store is about to leave for Italy.
Four Bricks Tall
The final winner of the third set of LEGO Ideas Set 21310 is @fourbrickstall.
When we saw Anton going out for some night fishing we fell in love with the light, and fourbrickstall continued with a very strong series.
Congratulations!
A most beautiful series and a clear winner in our books. The third and final house is on its way to the other side of the pond.
That's all folks!
Thanks for joining in this creative contest and taking Anton all over the place. You are awesome!
Stuck In Plastic.
The creative collective of toy photographers.