Focus
There hasn't been much focus lately…
Since I came back from Norway, my summer photo project has stalled for various reasons. But hopefully, I'll be back on track soon!
Fail, Rinse, Repeat. Refocus.
This winter was packed with snow and toy photography, and it has been the opportunity for many experimentations. But when summer arrived I decided it was time to refocus. Try to bring some consistency in my photography instead of spreading across many different themes and characters.
Before Boris told us about the summer project, I already had in mind to spend my summer working on a secret project that would materialize as a book. I wanted to focus for an extended period of time on producing a cohesive series of photo. Try different things, fail, rinse and repeat.
June was about taking as many photos as possible with a narrow selection of toys. The goal was to find what works and what doesn't. (Or at the very least what doesn't work well enough for me). By the end of the month, I already had a good amount of material to use as part of my photo project.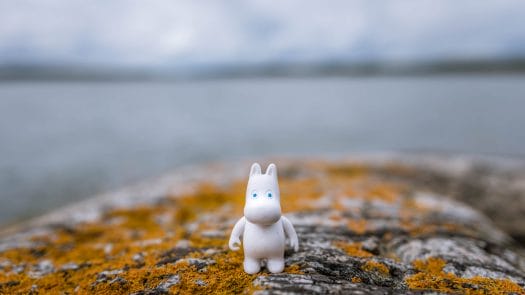 Defocus.
But after a very active trip to the Far North, I came back home tired and needed a break.
I needed to defocus.
Stop taking pictures for a while.
Take some distance from the social media frenzy.
Spend time thinking about where I went and where I'm going. I've spent a month taking no photos, only interrupted by our special Ninjago affair.
But I recently got back to shooting plastic in a rather unexpected way…
It's actually pretty easy to produce a good photo to post on social media. It's even not that hard to produce a few. But making a strong coherent photo series is, at least for me, much harder. It is incompatible with the instantaneity of today's Internet. This kind of projects requires time to mature.
A sketch. A secret prototype.
I have produced a book based on the photos I took during the summer and I'm now waiting for it to arrive in my mailbox. But it won't be what I initially intended. No big concert, just jamming acoustically.
It will be a sketch, a prototype of the real book I will eventually make.
I will show this one to old and new friends when we meet in Scotland in order to get their feedback.
But besides Scotland, this will stay a secret project for an extended period of time. And maybe next year it will be ready for a bigger show…?
Have you ever tried to work on a larger project than just a few related pictures? Have you also experienced obstacles when it comes to putting images together?
Sharing the Adventures in The North of my Plastic Friends.