"Where is Anton?"
Yesterday we announced our new contest. LEGO kindly offered us three copies of the Old Fishing Store to give away in our new contest. The theme of the contest is "Where is Anton?" Anton is the fisherman minifigure coming with the new set. Like Stacy, Julien, Stefan, and Stefan did, take a photo of Anton traveling with you.
But wait isn't taking a photo of Anton in order to win his set a little contradictory…?
Indeed we're not expecting people will necessarily buy the set or use the official minifigure for the contest. One of the criteria that we will take into account to determine the winner is creativity. One way to be creative is to reuse other minifigure parts to make your own Anton minifigure.
Build your own Anton
LEGO has released over the years many minifigures related to fishing activities. For example, the Collectible Minifigure Series 3 has a fisherman. And Series 5 an ice fisherman. Anton itself was designed using the hat from the Sea Captain from Series 10. But besides CMF, the whole City theme has a variety of minifigures related to fishing. You can probably find some good inspiration in any other LEGO theme.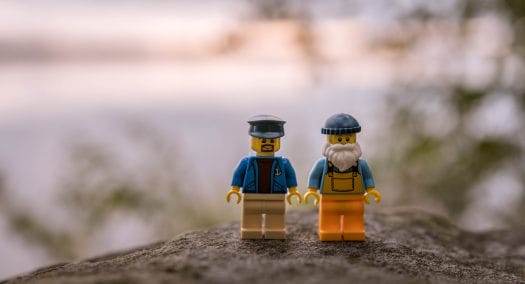 Because I live far from any major European city, I didn't have the opportunity to play with Anton before everyone else. Seeing my friends going on a city-trip with their Anton minifigure made me want to make my own so I could go fishing at the lake. First I started looking at minifigure related to fishing and sailing but… Then I realized Anton doesn't need to be human!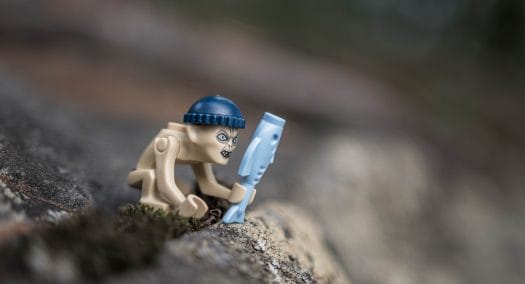 Mixing and matching minifigure parts can be a lot of fun. Do you already have ideas to make your own custom Anton figure? We can't wait to see your entries for the contest!
Sharing the Adventures in The North of my Plastic Friends.