BREAKING NEWS: We update this story as it develops.
We just got breaking news (we can't say if it is fake, alternative or just plain plastic) but a yet to be identified woman wearing a name badge with the name Koko imprinted was seen in panic mode tweeting inside the detective's office while gesticulating about top models, raw fish and other breaking news, making the brickies of our little town stop outside the detective office and look up.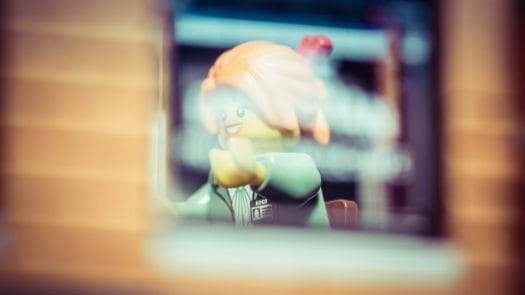 As we mentioned in Gone Fishin something seriously seems to have gone wrong with our models.
What we know so far.
Update One. Twelve individual packages have been shipped around the globe with the first sighting in the Island of Britain. While the package received at the doorsteps of Ian (the final destination) did contain some of the hallmarks of the SiP shipping, like the original handwriting of yours truly, the actual package and content were switched "en route".
The package Ian received contained +100 rooster feathers (a direct reference to Master Wu and his Kellogs ?), but had no sign of our plastic models:
We keep you posted on this developing story, and why our plastic models took this elaborate postal scam. To be continued.
Feather Update: The mysterious feathers of Ian reached their final destination. A small Swedish Startup, listening to name Featherly Hair. Curious if they will include LEGO in their art work.
Update Two. The second package has arrived on the doorsteps of a most famous Parisian restaurant, where a photographer by the name of Ballou34 managed to get a quick shot of the same mysterious lady with the name tag of Koko exiting a restaurant under low light conditions. While enhancing the image a mysterious Ninja can be seen in the background …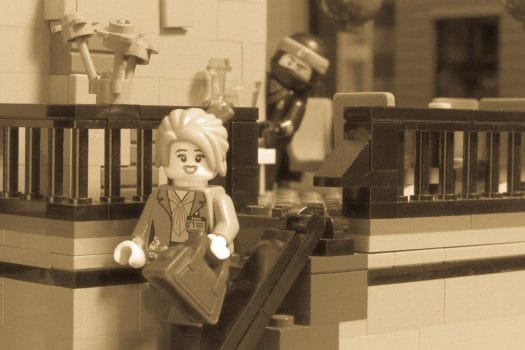 Update Three. Additional sightings in Paris have been seen of this mysterious Ninja. Here is an image provided by Julien showing the infamous NPOP shopping on Rue de Passy with our Ninja in the background.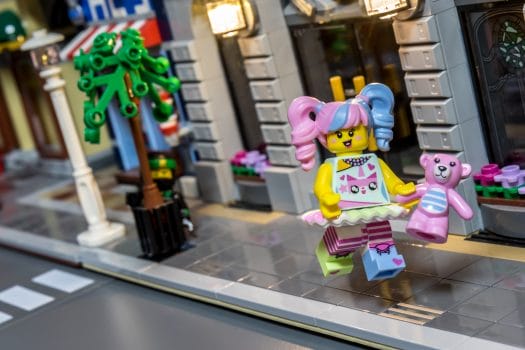 Random strangers on the street are impacted when taking selfies. If your selfies got interrupted by this strange Ninja, then do tag them with our breaking news tag #SIPgoneFishin
Update Four. The third package seems to have been spotted around the Arctic circle in Finland with a white haired and blue eyed individual acting weird in the Finnish woods.
It is unclear if this individual listening to the name Sane (or was it Zane) is a good or a bad guy, but we seem to know he likes camping and his granny likes Pacman and space invaders and made him an awesome handmade vest. Priceless.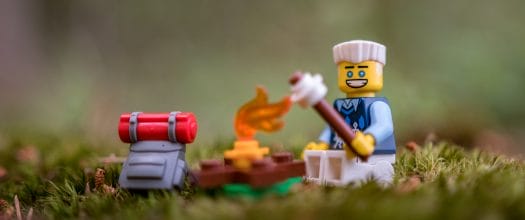 While this story continues to break we keep you posted on the missing NINJAGO models. In the meantime, you can create your own adventures as the models are available as of today in a toy store near you …
SiP
PS. This last minute creative collab just happened to be because our royal postman seems to have gone fishing … stay tuned.
Stuck In Plastic.
The creative collective of toy photographers.