"Where is Anton?"
This is the question we've focused on during the past week here at Stuck in Plastic.
Maybe you have already read (on the blog or somewhere else online) about Robert and Anton's journey touring selected European capitals to sign copies of the brand new LEGO Ideas set, The Old Fishing Store.
You may also have noticed that we have been posting photos of Anton around Europe. Indeed, the great folks at LEGO kindly asked us to help them spread the word. They proposed us to take photographs of Anton near iconic landmarks in the four cities where the signing sessions would take place. After having met Robert, the original set designer during the RLFM days, we couldn't resist the opportunity. And so we sent Anton off to London, Paris, Berlin, and Copenhagen for a photo session with some of our members and close friends.
Touring Europe
First, Anton met up with Stacy for a stroll along the Thames in London.
Then he crossed the Channel and headed to Paris in the company of Julien.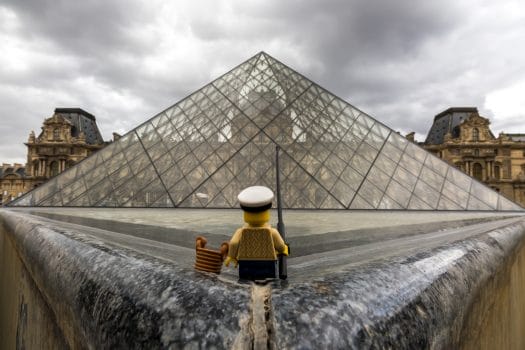 And on the fisherman went right towards Berlin where he met with Stefan.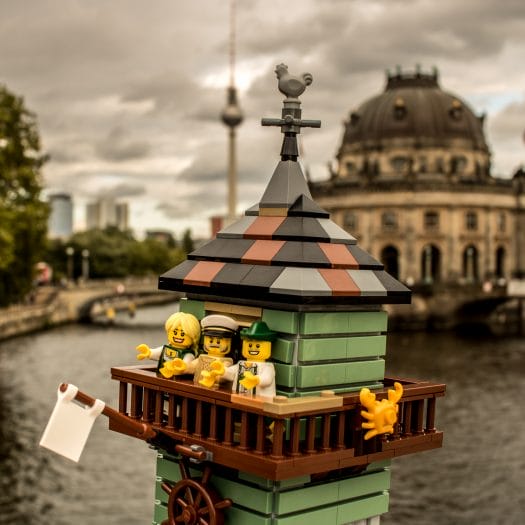 Finally, Anton traveled to the Kingdom of Denmark where he was greeted by another Stefan in wonderful Copenhagen.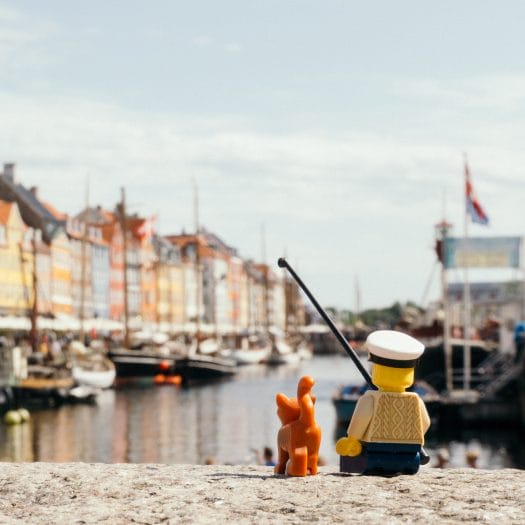 (And please note: If you happen to be in or near Copenhagen, know that the last signing session with Robert will take place there at the LEGO Store tomorrow, Sunday 27th August, from 12 am to 3 pm!)
But: Anton's journey doesn't end here…
Win your very own Old Fishing Store (yes, WIN it!)
Thanks to the same good people over at LEGO, we've received three extra sets of the (great) Old Fishing Store to give away! We'll be running a contest throughout the month of September in order to determine who the three lucky people will be to win these sets.
So how to win your own Old Fishing Store?
Simply take a creative photo of Anton. Make him tour your own city, take him to the countryside or on your next vacation. Then post your photo on the social media platforms of your choice and tag it using #whereisanton, #stuckinplastic and #LEGOOldFishingStore.
Once you did, come back to this page and tell us where you have shared it in the comments. Flickr or Facebook, over to Instagram (your feed should not be private) or even your own blog. We can't keep track of all the channels and media and we wouldn't want to miss your awesomeness.
(By default we'll keep a close eye on the channels we're most active on: Instagram, Facebook, Google+ and Flickr.)
The three lucky winners will be chosen by selecting our favorites photos based on creativity and photographic quality.
The deadline for submissions is September 24th, and we'll announce the winners during the next week.
But wait…
How do you take photos of Anton when you don't have the set yet?
Well, don't worry. You can make up your own Anton… Stay tuned for more information about how some of us, who didn't get the chance to go on such an iconic city-trip, still made their very own Anton minifigures.
-Your SiP crew
PS: We want to thank the folks at LEGO (Tusind og en tak!) for this awesome collaboration in having Anton traveling across Europe, and for providing the sets for this awesome photographic contest.
Stuck In Plastic.
The creative collective of toy photographers.