I recently posted about the trouble with colour in toy photography—that toys are all sorts of crazy inharmonious colours. Well, they also have another annoying property: they're normally very light on texture.
When we talk of toys we're generally talking about modern plastic toys—toys made from clean, pristine, featureless plastic. There's a danger that close-up shots are going to feature flat, uninteresting areas.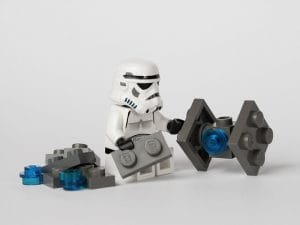 Compare our plastic toys with wooden toys:
The imperfections and grain of the wood permit exploration, the eye can roam around the photograph and pick up extra information. Plastic does not, generally, reward further investigation—all areas are much the same. There is a way around this that Kristina mentioned in her post on how she prefers photographing beat-up figures. A bit of weathering, damage, signs of being a well-loved plaything, they all add character and unpredictable textures. Scratches, breaks and wear marks make for a more visually interesting photograph.
Of course you can completely ignore texture and still make photos that succeed thematically, that is, your story or metaphor gets through as you intended. Or maybe you don't have a story, I've taken many photos that are more graphic in nature, those where the composition is the picture.
But I'd argue that "story" photos are better when they are both thematically and aesthetically successful. Certainly that's my ideal for my own photographs. Something of which I have wildly varying degrees of success. Adding texture to the surroundings is a good way of making things more interesting.
When I feel I need texture I tend to put organic or natural things into the background—adding grass, branches and twigs, leaves, rocks, etc. Recently I've been exploring adding texture to my models too.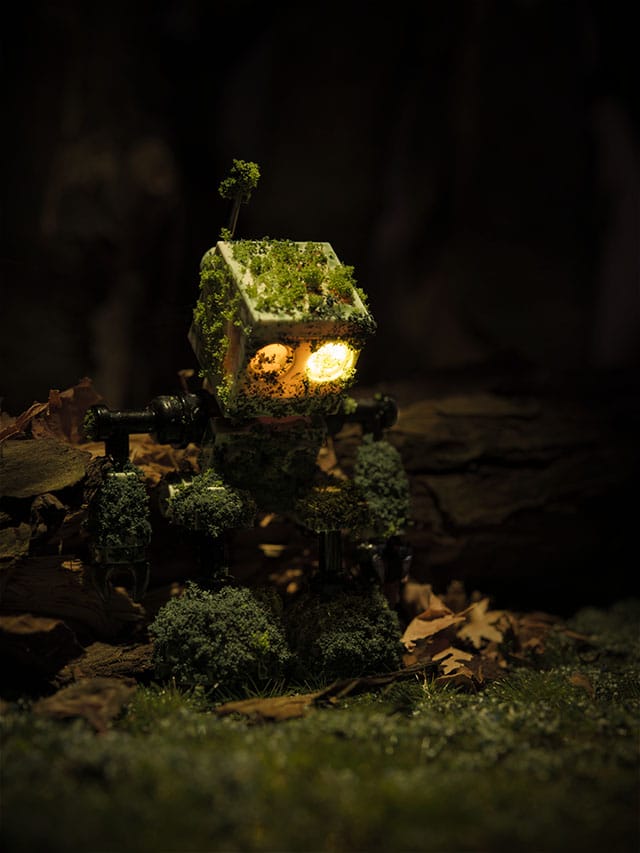 My hope is that it keeps the photo interesting for longer, providing reasons to return to the photo and look again. Afterall, when you feel you've seen everything a photo has to offer after a brief glance, why would you seek it out again?
-Mike