The Classic Spaceman, who is that guy? I mean, I know they're supposed to have occupations according to their colours but do they have a character? Like personality or something like that. Yeah, it's just plastic, but if you're going after the plastic with a camera you have to think of it as more than that.
The golden one I wrote about earlier is not an official spaceman but it certainly has character. Probably more than the others. It's very much into dancing.  :D  That one doesn't count, it's really too easy.
Of the official spacemen I have photographed the white one (on snow, I can't help that), but I didn't get any feeling of what it's like as a character. I thought the white colour would transmit something; purity, blandness, serenity, stupidity… anything. But no, it was a blank (pun intended). We'll see.
The black, however, seems to be taking it's character to it's own hands. I've shot it three times now and it keeps getting better each time. This, even though I have not changed the setup or idea much, it just keeps coming back.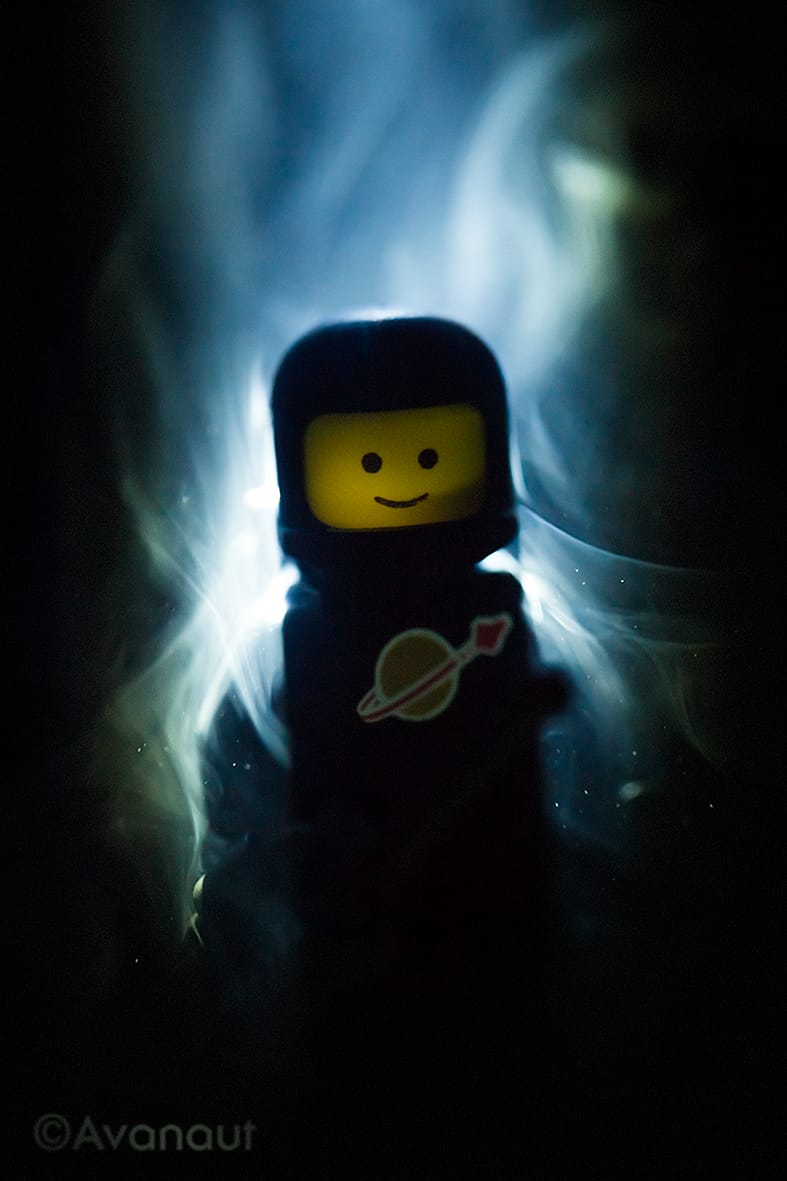 I like this very much. So far I have no idea where the black is going but I will keep following it's endeavours. Will it go deeper into the black or will there be light? I have no idea, I'm just documenting this.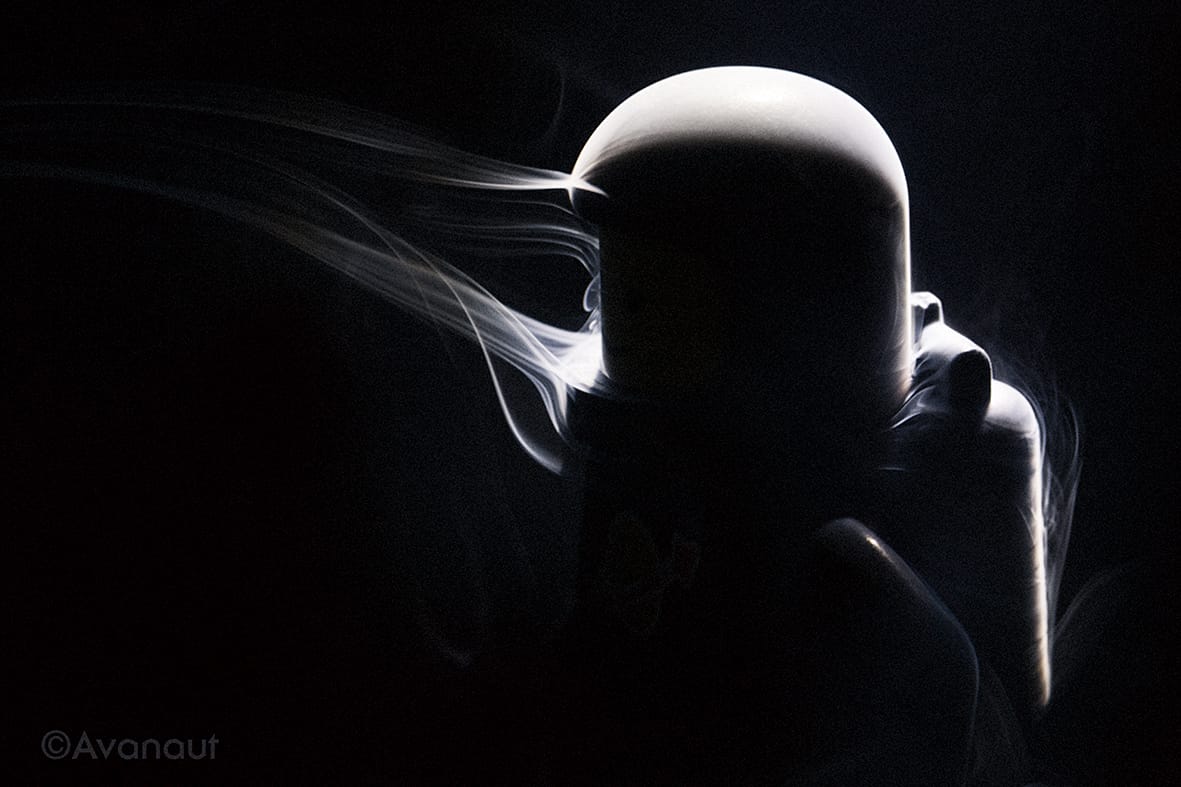 This is something I have been missing a while now: photographing without pushing it, as if I'm just watching something unfold. It's great!
To me, this is toyphotography at it's best.
Full time illustrator, part time photographer. As such, I created blizzards with Star Wars Lego and had an influence on how The Lego Movie looks like.