Yesterday was a good day.
I got the luxury of finding myself all alone in my little backyard, the Stockholm Archipelago, filled with beautiful white fresh snow, some gorgeous sunlight and a few precious hours of nothingness to spare.
I decided to get my gear out and try to take some of the shots I had been thinking about. Shots that needed exactly the conditions I got thrown in my lap and test some of the new gear I am planning to take later on this year on a few roadtrips ahead, including a 220V car inverter to load some of the batteries while on the road.
After a first stop and getting some nice shots outside (sorry, no plastic in these), I packed everything into the back of the car, put the batteries on loading and continued to my next destination.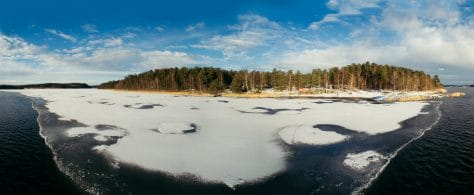 I had this shot visualized at the end of a little hiking trail, so I parked the car at the designated parking lot, got myself warmly packed in for a little hike and got the backpack on my shoulders. One happy camper on his way to his next plastic shoot …
A good 20 minutes later, I reached my designated spot and started to unpack the gear and get ready to prepare the shot when I noticed the little iPad cable was not in its right place in my backpack next to all the plastic. It was actually not in my backpack at all. And I needed that cable for this shot as the iPad was supposed to be the tethered view of my camera. Ouch.
I could do two things.
Try to shoot the shot blind, without the visual guidance of the iPad, or track back to the car, get the cable (I used the same setup at the previous location, so I knew I must have left it in the car) and come back. The sun was still pretty high, and I had plenty of time in my own backyard, so I decided to hike back, get the cable (which was nicely laying on top of the 220V inverter in the back of the car) and try the shot again.
A good hour later I almost had the shot and I was a few experiences richer in better understanding my gear, including checking for that little cable prior to getting on a hike.
Doing dry runs with new gear in your own backyard is something I like to do. It helps me to find these little quirks in my workflows and routines, and make me not only better understand my gear, but also let me focus on my subject when it really matters and I dont have the luxury to walk balk to get a little cable and just enjoy the scenery like I did yesterday.
Yesterday was a good day.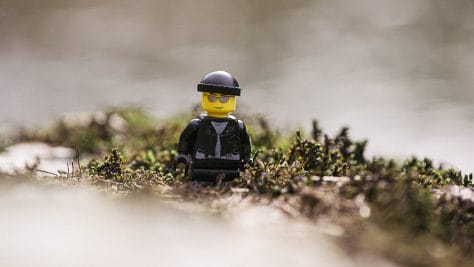 Did you ever travelled a long way to get that shot, just to discover you actually left a key piece of gear or plastic behind ? And how did you solve it ? Did you get creative on the spot, or went back at a later stage ?
I am curious to hear your experiences !
Me2
PS. Happy Birthday from me too !