When I posted last Tuesday my travelling toy photography post, I was actually visiting the most wonderful city of Granada, Spain, Europe, Planet Earth and took a walk up to its own "Red One" also known as the Alhambra. My original intent was to actually share a simple post the same day from the Alhambra while being on the road when I discovered that my travelling toy photography workflow was not up to a real life stream of where I was.
I got the shot I wanted to share with you, but a stupid single hair ruined the experience for me. And there I was, with my iPad and no way to get rid of that hair while on the road in my own personal workflow. I knew this was a quick fix in my own  Studio, and actually not that difficult for planned  long term adventures when I drag all the stuff along (including high end laptop and a simple wacom tablets) because I am using my Adobe Creative Cloud Suite .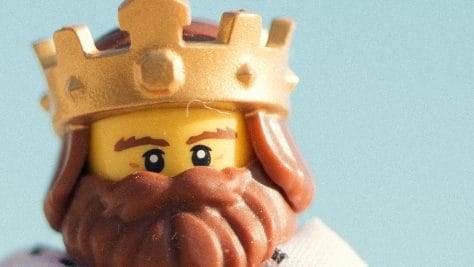 Yet this time I wanted to visit Granada with a low footprint and getting my post rate up (one of my 2016 new year resolutions).
A simple DSLR, two lenses and an iPad to the do basic editing, going back to my roots of shooting plastic with just an iPhone as platform of choice.
I managed my workflow all the way to this little hair in my iPad Lightroom and there I was. No easy way to fix this "annoyance" and I actually decided to re-use some of my older images to support the story after trying to fix this hair on the iPad for a good twenty minutes with the wrong tools. I just could not "unsee" the little hair and go ahead.
Here I am, a few days later. I fixed the image in the studio (took me 15 minutes to get rid of its artifacts).
I will be giving you an insight in my travelling toy photography workflow challenges during 2016, ranging from hardcore travelling challenges to more generic plastic ideas, whenever they happen. It will be a journey for me as well, so do chip in with your travelling experience so we can all become better travelling toy photographers  …
Me2
PS. Why you don't recognise the Alhambra in this shoot is going to be a completely different topic pretty soon …