WooT.
A most creative weekend this time.  I managed to get some shooting done this weekend on a beautiful location with sub zero (Celsius that is) temperatures and a beautiful but ice-cold sun. It was cold, freezing cold, but at the same time it felt good to look through the viewfinder and find some creative ideas flowing in front of the lens. I most probably have to go back as some of the shots were not all that sharp and time was limited, but it did feel good to be out and about and do some creative shooting.
And this was just the beginning.
I finally got my hands on some cool new equipment (read iMac) for my little Studio and the first thing I did was migrate my Lightroom collection to its new home (after the official unboxing and vanilla activation). Hardware does age fast these days, and a little new workstation with some extra RAM seriously boost the productivity and moral (at least once it will be fully up and running, but installing everything from scratch is another creative cleansing experience I enjoy doing). So after the sub zero outdoors activities, I  got myself all excited to get my best of 2015 started (my previous workstation was becoming seriously slow and moving through my LR catalog was just painful to say the least, hence I did not yet make a real head start in the last few weeks, although one may also call this procrastination).
Anyway, no more excuses, as time is running out. I will follow the approach we took last year, and select my twelve photographs throughout 2015 I feel most connected with. My twelve significant ones, the one with a story to tell, a moment to share.
One thing I already know for sure is that this year it will include a set of strong women. Women I had the pleasure to shoot on location from Snoqualmie to L.A.  From the West Coast to the frozen fields of Sweden. Women with a story. A story I will share with you in my significant twelve of 2015.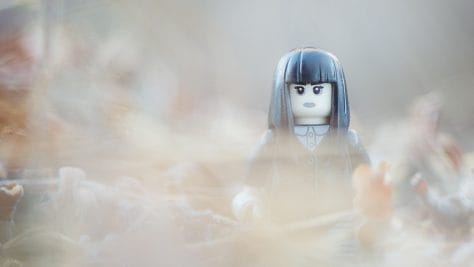 On to the more practical details. The best of 2015 photo challenge official sign up form is now available closed for you to sign up and participate. Please note the seats are limited (16 seats plus Mike, Shelly, Kristina and myself making the total number of participants twenty).
A quick summary of what the challenge is all about (only the highlights, do read the full post here):
You create your best of 2015 photo book.
You give a copy of your book to all participants and in return you get a copy of the other books in your mailbox.
Last year we had a relatively high complex model where you could say with whom you wanted to exchange, but this became to complex, and therefore we created three simple options you can choose from:
All In: Exchange with everyone. This is the most complete experience, and gives you nineteen beautiful and unique books (and some personal handwritten notes) in return. We understand this takes a financial commitment, as you not only need to create your own book, but also need to buy twenty books (each easily cost 15€) and then you need to handle shipping as well.
Blind Date: Exchange with random six. This gives you at least a flavour of the unique experience this is, while it saves a little on the budget and adds a thrill to the unknown. At least two random SiP members included.
SiP Only: Exchange only with the four of us. A more cost effective way to join the exchange for the very first time and get hooked for next year.
When you register you can select one of the three options, but please note that if we get more as twenty registrations, we will first keep all the "all in", and work our way down so we get the most book experience.
Registration is open until the 1st December or until all seats have been taken (whatever comes first) and we will be working with a closed email distribution list to share the mailing details to everyone, so go ahead and sign up read the latest details here …
So looking forward to be exchanging gifts with you all …
Me2