It is time to embark on a new series here on Stuck In Plastic. Another deep dive into the inner minds of those who shoot plastic. A new one following our epic exploration on the why we shoot plastic, from Me2, Shelly, Mike and Vesa to Serhat, Kaptain Kaos, Dinoczars and Lego Jacker to just name a few.
A new series that takes a deep dive into finding that one image that was an epic game changing experience for the photographer in question. An image that changed his (or her) shooting experience and took a step stone change and made an everlasting impression on the images to come.
That one image that afterwards made a change.
It made a difference.
It changed you as a photographer.
It was the one.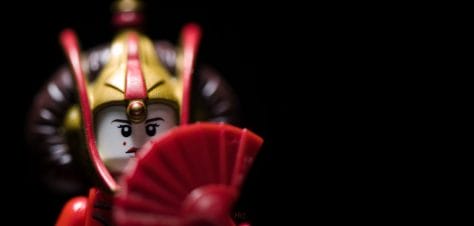 The One for me I will never forget and made a shift change experience was the shoot with Lady Padme Amidala. She walked into The Studio when we were exploring some low key lights and magic just happened.
We posted it to IG and the rest was history.
A new series was born and it made a serious impact on my next shoots.
[instagram-feed type=hashtag hashtag="#me2lowkeyportraits" imageres=full showcaption=false]
It was my One that took me to the next level.
I am very much interested to see what the one image (or images) was for all of you and how it influenced you, and see if we discover some connections and influences we may have in common. For now, Thank You, Lady Amidala and I am looking what all of you will come up with as your One.
Me2