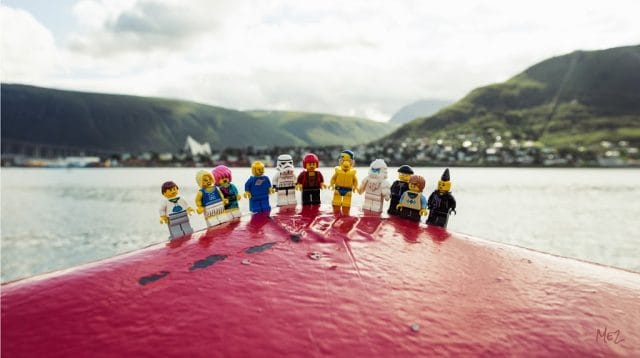 The Crew in Tromsø
The Crew found another clue on their quest for the Northern Light when they woke up this morning in one of the most northern cities of the world.
A life jacket with the inscription Tutti Frutti was hanging on the mirror of the camper.
Who is Tutti Frutti ?
Why did he or she leave the life jacket hanging outside the camper ?
Where is the big ship that was docked on the berth when the Crew went to bed ?
One thing is for sure.
We have to leave this city behind us and continue north.
North towards a settlement where the Sami people took Shelly advice at heart and fought hard for their nature and culture.
North towards the city of Alta.
North to find the secret of the light …